On 22 February, the virtual reality headset PlayStation VR2 (PS VR2) designed to be paired with the PlayStation 5 home video game console, went on sale on e-commerce platforms on Tmall and JD.com along with a host of discounts to pamper local game-lovers.
After undergoing 6 years of development, the PS VR2 headset features eye-tracking, headset feedback, 3D Audio and highly intuitive controls. This enables gamers to fully immerse themselves and experience the sensations and emotions of the virtual world, and combined with the PlayStation 5; is the perfect combination of a console and a virtual reality device.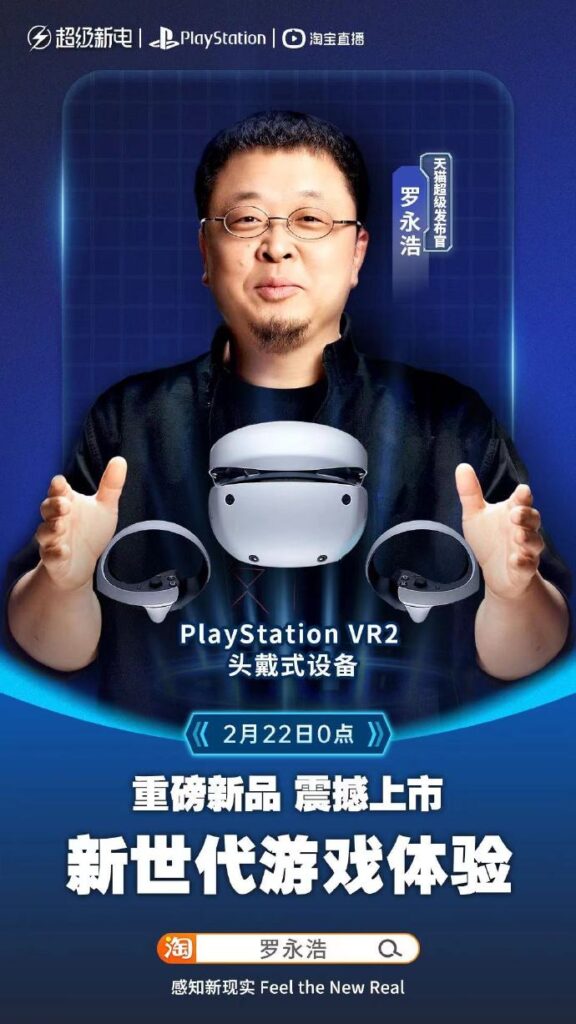 Eyeing the strong promotional strategies of China's e-commerce platforms, PlayStation debuted on two marketing channels especially designed for new product promotions, which are Tmall Super Brand Day and JD Little Rubik's Cube, to appeal to consumers at home. On launch day, Tmall invited China's internet celebrity Luo Yonghao onboard by setting up a live stream channel to unbox the newly released VR headset and answer netizens' questions. 
Meanwhile JD.com prepped two product bundle discounts to appeal to consumers in conjunction with free gifts and customised services. To further leverage consumer engagement, from 21 to 27 February, PlayStation organised a pop-up event in Hangzhou in collaboration with Tmall to provide local consumers with the chance to get to know more about the new VR headset.
PlayStation consoles have long been favoured by Chinese game-lovers, with PS VR2 related topics garnering almost 1 million views on microblogging site Weibo after its release date was confirmed. According to game industry expert Daniel Camilo, mainland China was ranked the third-largest console market worldwide with sales of the PlayStation 5 console exceeding 1.5 million by 8 December 2022.
Despite the economic downturn in 2022, China's console users witnessed a growth of 8.87%, indicating the huge potential of the local game landscape. To leverage the market demand, Japanese video game company Sony Interactive Entertainment set up a team last June, joining forces with local game developers to produce tailor-made products for Chinese consumers and contributing to the evolvement of the local console market.
By capitalising on the immense consumer base of Tmall and JD.com, along with online and offline marketing activities, PlayStation has made a significant effort in showcasing the new VR headset and displaying commitment towards the local market. Considering the vast prospects of the local console landscape and consumers' enthusiasm towards the new product, a great amount of emerging business opportunities is waiting to be carved out in future.
Join our newsletter