TikTok Shop has undergone a new and improved makeover in Southeast Asia with the launch of its very own in-app mall. The move comes weeks after the rollout of TikTok Shops in Thailand and the Philippines. 
Unlike the original TikTok Shop, which was scattered about the platform and primarily found attached to the video profile pages of vloggers, TikTok's in-app online mall is a new-and-improved comprehensive retail search engine comparable to the likes of Amazon and Alibaba's Tmall. Located on the second tab next to the app's homepage, the feature is easily noticeable for users when they open the app. In terms of products, the app brings together goods and shops and displays them in categories such as electronics, beauty and makeup, pet products, and more.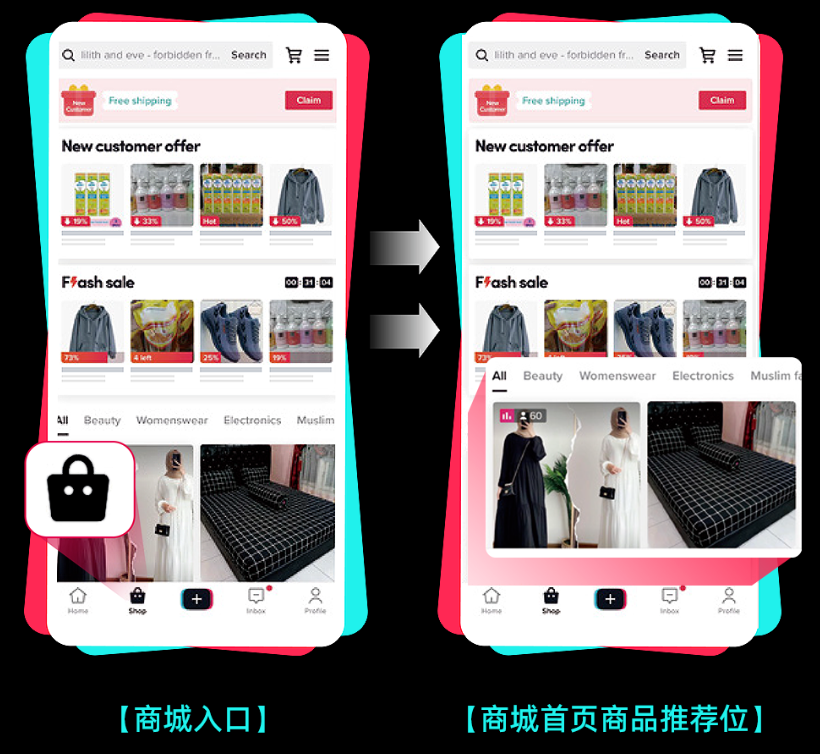 There are multiple channels to meet the different shopping needs of consumers, including a product search tool, shopping cart, flash sales, live broadcast and content media, and more. By linking the new mall to its video content and live broadcasts, TikTok's new model aims to create a closed loop of two-way link intercommunication from "goods looking for people" to "people looking for goods" directly via the search feature.
"Short videos and live broadcasts mainly tap into the 'unplanned needs' of consumers, while the mall intends to cover the 'planned needs'," stated a 3C digital category overseas businessman, who claims that, from the users' perspective, the online mall can help TikTok Shop attract more consumer groups under their more accustomed shopping methods.
"Although it is developing rapidly in Southeast Asia, the overall scale of TikTok Shop is still small, and overseas markets are still in the cultivation period of short video/live shopping. Rather than saying that the launch of TikTok Shop is to improve the user shopping experience and promote traffic conversion, it is better to say that it is a measure for the platform to introduce more merchants to settle in and build larger foundations," one TikTok Shop merchant pointed out.
While struggling against low conversion rates, TikTok's 2023 cross-border e-commerce strategy intends to use its new online marketplace to reel in high-quality merchants and products that would subsequently enrich the overall platform and increase sales. With TikTok boasting over 1.5 billion monthly active users worldwide — more than double that of Douyin (680 million as of June 2022) — the new mall opening suggests its continued quest to be the centre of shoppertainment.
Join our newsletter