On August 26, renowned Italian fashion brand Diesel opened a pop-up store for its latest 2022 autumn and winter collection in Shanghai.
Located at Shanghai's trendy landmark TX Huaihai, the fashion brand strategically placed a giant inflatable doll installation at the front entrance of the pop-up store. The inflatable sculpture stretched to about 7 meters in length, with a Sim-like face created from a collage of hundreds of different images in 2D and clothes made of the brand's signature denim.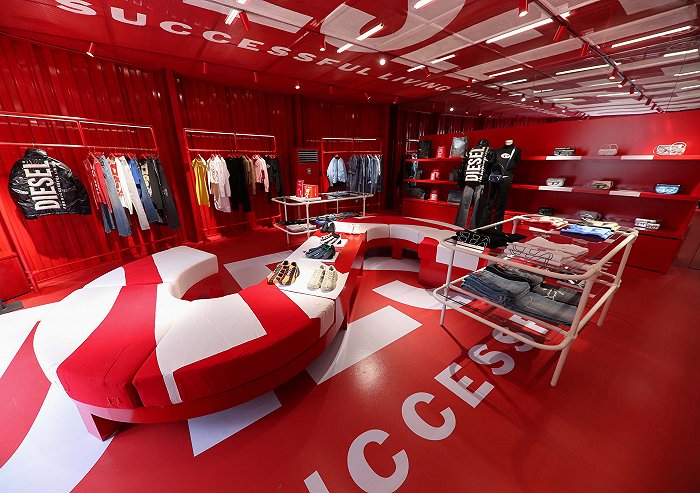 The inflatable sculpture brought quite a shocking visual experience to all, with some commenting on the unnerving appearance of the inflatable sculpture. These bold artistic sculptures designed by Diesel's new creative director Glenn Martens, however, aim to grab the attention of young Chinese trend explorers.
Each 25 x 50-foot sculpture is intended to give the audience a truly intimate view of the collection, with some of the sculptures holding the brand's dynamic D-logo mini-handbags and lazing around in faux-denim knits.
On Weibo, the hashtag "Incoming Giant Phantom Tour" accumulated over 100 million views, and various KOLs posted photos standing next to the giant fashionable figures or in front of the collection's ready-to-wear shoes and accessories.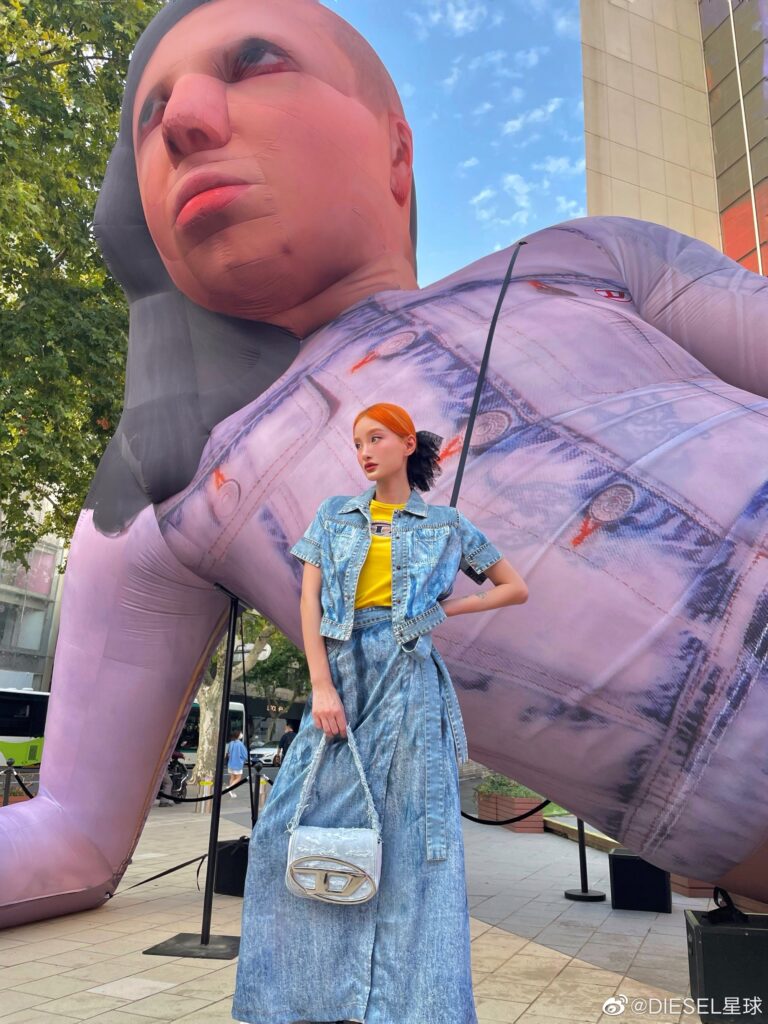 The brand that was once a fashion staple of the 2000s is currently making a comeback in the West as it inches its way back into pop culture and secondhand circles. Although the Y2K furor has spread to China, it remains unclear whether or not Diesel's comeback will catch on among younger Chinese trend explorers.
With 56 stores already placed in Greater China and a plan to expand to 2nd and 3rd tier cities, Diesel appears ready to do what it can to secure the Chinese market. In the meantime, the Diesel giant inflatable doll and pop-up store will continue to generate buzz as it tours throughout many cities in China.
Join our newsletter