BOE, a Beijing-based semiconductor display maker, has built an immersive esports experience cabin at Hengtong International Business Park in its home city. Known as "BBBBox" (BOE Big Best Box), from 23 August to 7 September, the dedicated space will showcase the application of cutting-edge display technologies in esports that have been developed by BOE as well as its partners including Lenovo, Intel, Chinese e-commerce giant JD.com and smartphone maker OPPO.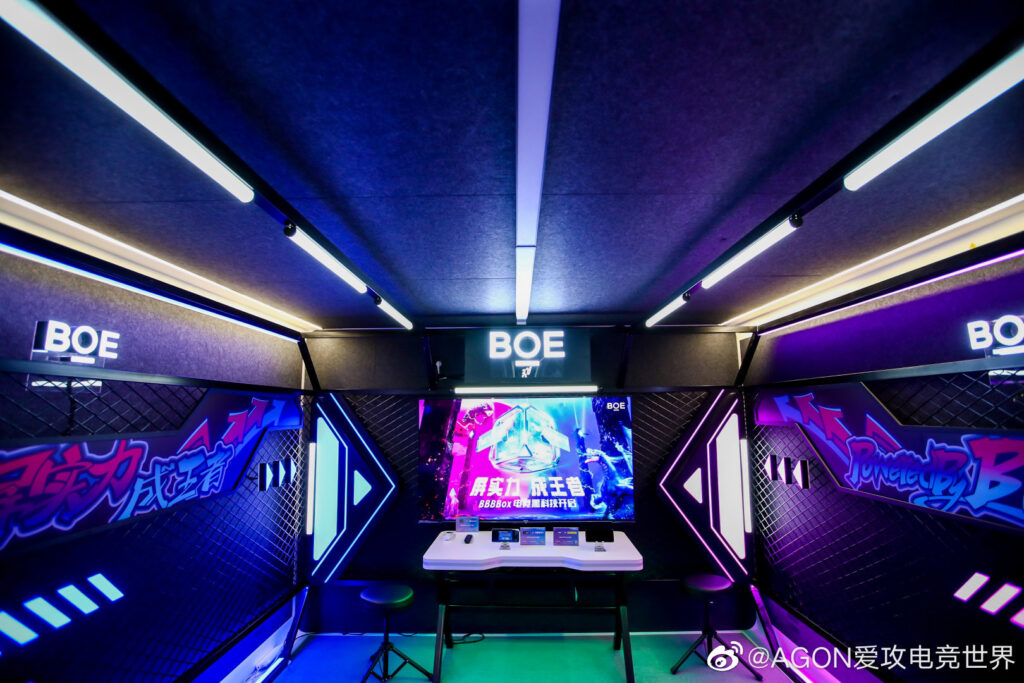 Alongside the event kick-off, the electronics company also publicly revealed its esports ambition with the concept "Best of Esports" being at the core of the business strategy. This was coupled with the launch of the 'Honor of Kings Challenger Cup' co-hosted by BOE and People's Esports (an esports social media account under the state media, People's Daily).
The series initiative coincided with two of the biggest esports events, including the just concluded 'Peacekeeper Elite League Summer Finals' and the upcoming '2022 League of Legends World Championship', therefore, capitalising on the increased enthusiasm for video games during the competition season.
Adding to the buzz, BOE invited Sun Yiwen, China's female epee gold medallist, to the launch event where the fencer joined the BOE team, cutting her teeth on electronic sports. The endorsement of esports from the Olympic champion who has been sought after by brands including Dior, Kappa, and Olay has drawn in wider offline participation from gaming enthusiasts. By engaging with the athlete, BOE is able to deliver the message that esports can produce as much value as that brought out by traditional sports whilst leveraging the national sensation towards sports figures.
As esports continues to expand its foothold in China, generating a market value of 167.3 billion RMB ($24.38 billion) and engaging with more than 506 million players as of 2021, with post-90s and post-00s being the major consumers, it has also driven the demand for display technology to enable a better gaming experience for the savvy generations of players.
As a result of the esports phenomenon, BOE's shipments of display products for gaming computers accounted for 39% of its total output in 2021 – the highest percentage amongst peers in the world, which also represents doubled growth year on year. The latest move is a shrewd step by BOE to create a synergy between its niche in hardware development and content carried by video games, speeding up the penetration of esports, which will benefit the business' future growth in return.  
Join our newsletter