Two of the world's renowned smartphone giants, Apple and its Chinese counterpart Huawei are set to go head-to-head in the battle for China's smartphone premiumisation. While Huawei's high-end series is set to make a comeback after two years with the debut of its Mate 50 series on 6 September, their American rival is hot on their heels and will unveil its iPhone 14 line-up the day after.
The Chinese phone maker's new array is expected to include four models that come with a brand-new six-blade variable aperture main camera, and a curved edge solution is featured on one of the devices. Although there are no big changes coming to the standard iPhone 14 models, Apple's new drops have been designed to afford faster 5G, WiFi 6E (access to 6GHz band) alongside advancements including new colours and an updated ultra-wide lens.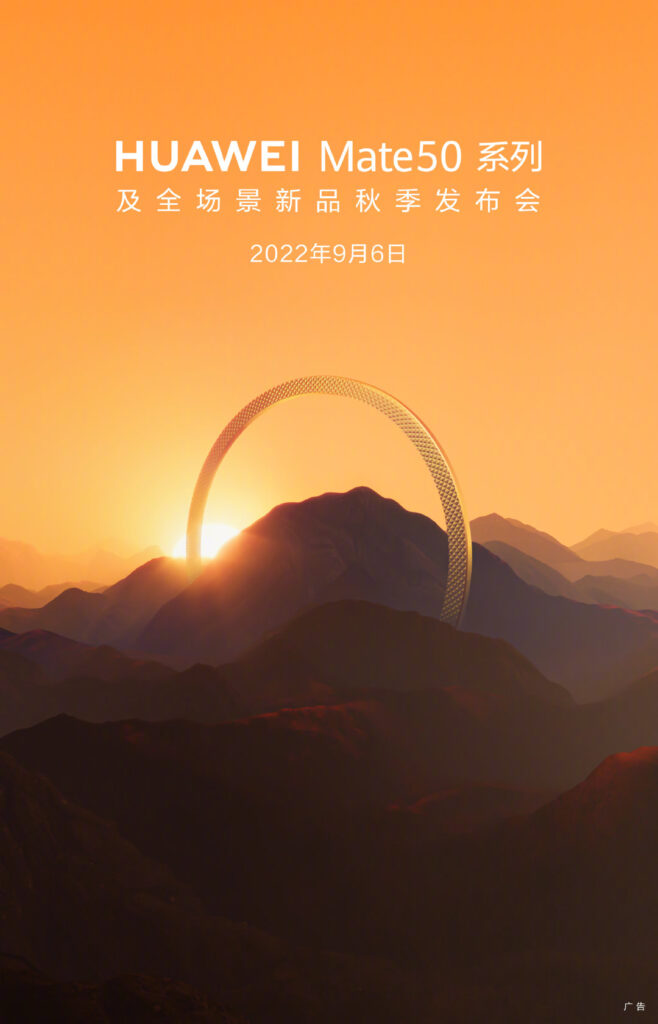 The confrontation between the two is believed to be an opportunity for Huawei to reclaim the premium smartphone segment (products priced over 5,000 RMB or $729.58) that the brand lost to its American competitor in the past two years due to US sanctions, barring Huawei from obtaining crucial components including microchips. As a result, Huawei dropped from China's top 5 smartphone shipment vendors in 2021 despite managing to hold the first spot in 2020 with 125 million shipments.
In contrast, Apple has been gaining traction in China at full speed, taking over the premium market and almost monopolising the sector with 80% market share. The market section was previously shared between Apple and Huawei as of the first half of 2020 with 44% held by each, according to market intelligence service provider, IDC China.
However, Huawei's downswing seems to have overturned in 2022. The company has taken back the first spot, gaining 20.8% of the domestic 5G mobile market share in Q2, compared to 19.4% held by Apple. Meanwhile, Huawei also topped the rank of domestic active smart devices with 25% market share, according to a report published by QuestMobile in August.
The recovery is coupled with a cheerful performance seen in Huawei's foldable phone series that is priced at over 8,000 RMB ($1,167.32), which accounts for roughly two-thirds of the total relevant sales in the home market in the first half of 2022. [UPDATE: The Chinese tech maker has recorded over one million reservations for its flagship Mate 50 series as of 29 August.]
Amid the strong catchup, Huawei's premium line comeback is, therefore, much anticipated and if well received by consumers would boost their confidence in China's premium smartphone market, bringing hope to other domestic phone makers, as observed by Guo Mingqi, a former analyst at Tianfeng Securities.
Join our newsletter