From November 11 to 13, H&M-owned fashion label COS hosted a Chengdu-style tea party, infusing contemporary fashion into Chinese traditional culture.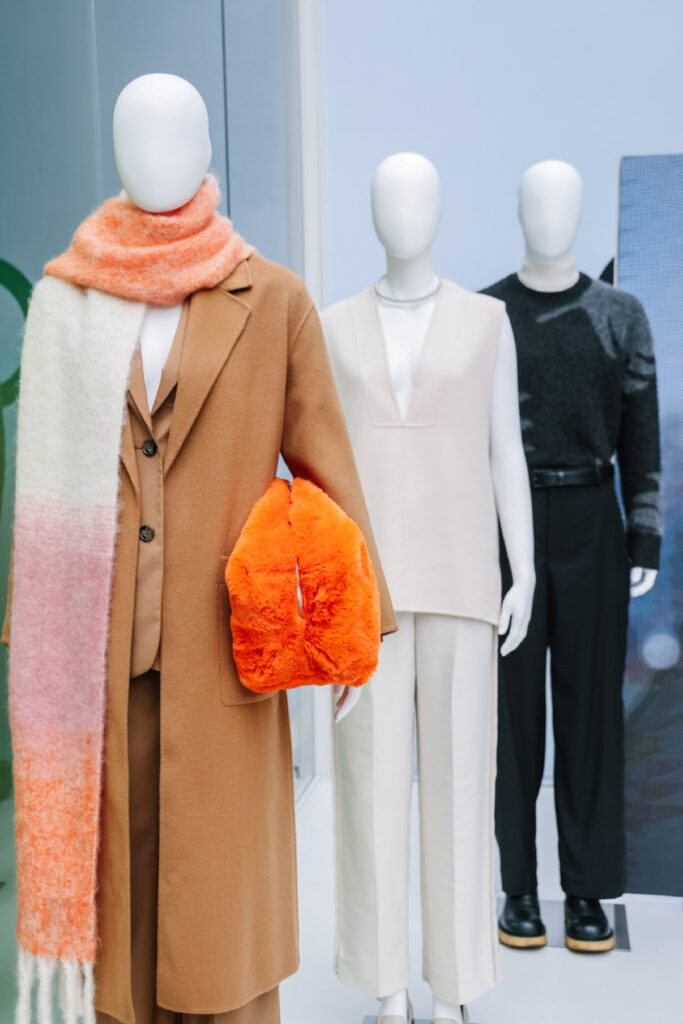 Inspired by the city's distinct teahouse culture, the "Looking for Chengdu in Chengdu" outdoor festivities were held at Chen Jin Teahouse. Antique bamboo chairs scattered about the courtyard, while tables featured a selection of ceremonious chinese tea cups and snacks for all to enjoy.
Apart from refreshments, the fashion pop-up also featured COS's latest Autumn-Winter line, as well as unique art installations and even a contemporary Sichuan opera show.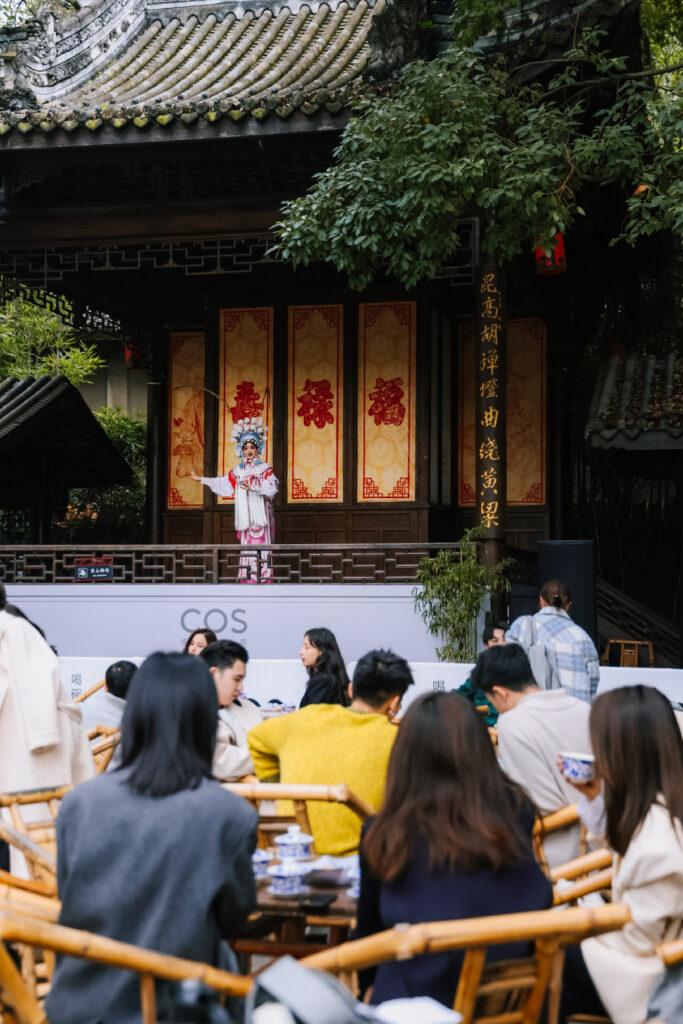 The picture-worthy fashion event drew some attention on Chinese social media. On Weibo, the hashtag "COS Urban Inspiration" amassed 2 million views while the hashtag "COS 2022 Autumn Winter Series" garnered 535,000 views. Many of the posts featured local KOLs posing in areas through the exhibition with COS handbags to spread the word about the event.
Since its debut in China in 2012, COS has seen tremendous growth, opening a total of 37 stores across 19 cities on the mainland, along with an official online store on Alibaba's Tmall platform. Over the past few years, its minimalist and relaxed aesthetic has greatly appealed to China's Gen Z consumers, taking off with the rise of "sexually frigid" fashion — a "cool, fashionable and unique" gender neutral look that allows Chinese female consumers to express themselves away from the mainstream.
As Chinese consumers' tastes shift to more elevated brands, fashion labels like COS are gradually moving high-end in order to compete in the Chinese market. By holding a culturally localised event in Chengdu, COS strives to stake a claim in China's up-and-coming luxury market.
Join our newsletter