Key takeaways:
With more than 290,000 home and international brands signing up, Double 11 has now become the world's largest e-commerce shopping festival since its birth in 2009.
The disappointment among consumers at this festival, however, is accumulating with many complaining about complicated discounting rules.
Analogising the occurrence to a divorcing couple, LifeEase signals the current problematic relationship between Chinese consumers and Double 11 and calls for more sincerity shown by participating brands.
---
The couple who wants to divorce
Chinese consumers and Double 11 are like a long-married and unhappy couple. They have gone through the sweetness of honeymoon, disillusionment as the initial passion settles down, and now, they are at the edge of a divorce.
What spoils the relationship is the lack of sincerity on the much-celebrated shopping festival that has been draining the enthusiasm of consumers. There is a lack of trust and communication that is now starting to affect those businesses utilising the festival.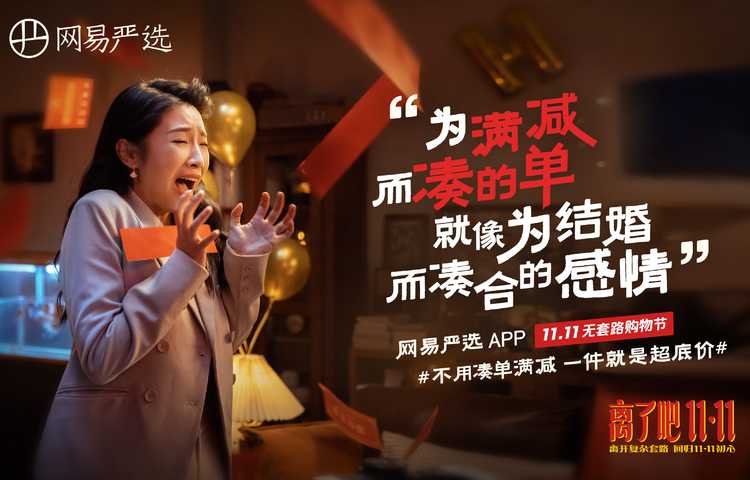 Capturing this nuanced change in sentiment, LifeEase released a short film entitled Let's Divorce 11.11, on the eve of the grand finale of China's annual shopping extravaganza, also known as Singles' Day. From a lecture explaining the calculation of discounts to a Special Offers Handbook, the video is sarcastic about the complication of the so-called "surprises" prepared by the husband named Double 11 for his "customer" wife. On top of that, it indicates that it is the sense of being cheated that puts the marriage at risk.
The "wife" who is fed up with tricks
The family drama has resonated with consumers in real life, especially those regular shopping festival buyers. With "tricky" discounts based on "inflated" prices, and more tasks year by year to complete in order to win a small "lucky money" (a certain amount of money contained in a digital red envelope, or hongbao in Chinese, that can be used to deduct product prices). Chinese consumers are showing fatigue as the marriage enters its 13th year as signs the festival may fall away begin to grow.
Born in 2009, Double 11 was originally a one-day event that was initiated by the tech giant Alibaba, with only 27 merchants in the first year. It might be then a slightly dull day for shoppers, considering there was no live streaming or digital campaigns with rules of special offers being less diverse. But this simplicity seems to be missed by Chinese consumers, "Can we go back to where we were, where there was less routine and more sincerity?" Many have asked that same question posed by the couple in the video.
To be or not to be at Double 11?
In fact, pulling out from last year's Double 11 was the brand LifeEase, the private-label e-commerce brand under the Chinese Internet company Netease. There were rumours that they might have long been a critic of this "upgraded" shopping spree, although speculation soon arose due to the lack of clarification on the decision, with some reckoning it was a retreat by LifeEase in the e-commerce race with giants like Alibaba and JD.com. In addition, it was due to the new rising star, the agriculture-focused platform Pinduoduo, becoming a dominating force.
Moreover, this year LifeEase has found itself in contradiction, by making a comeback to the annual sales battle. Claiming to offer consumers the "lowest price without any complicated discount tricks", the short film clearly attempts to leverage the consumer sentiment during the shopping phenomenon.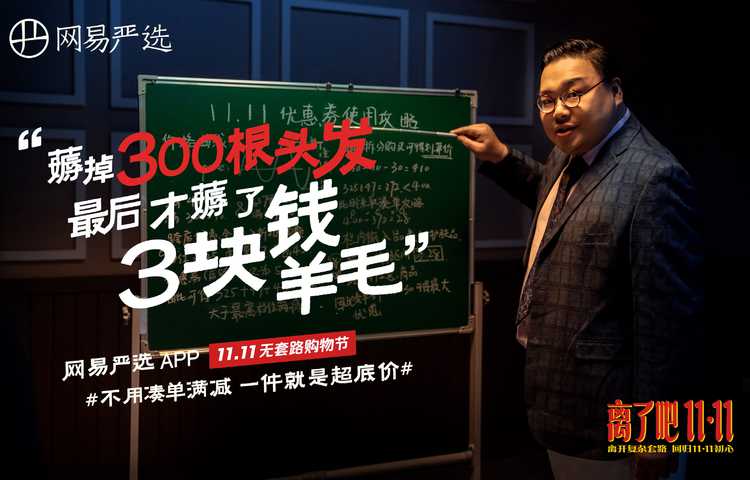 While two days before the shopping gala kicked off, on 11 November this year, the brand's CEO Liang Jun, for the first time, publicly responded to last year's absence, describing discounts intended to benefit consumers have been turned into a "maze" and the nature of this festival has been "soured" by consumerism. These movements show a shrewd understanding by LifeEase of the festival to all that it caters, trying to impact consumers in ways they can relate, whilst returning to the most successful shopping festival.
Consumerism or consumers?
Contradictory as it might be, Double 11 has been more about consumerism, instead of consumers. As GMV (gross merchandise volume) becomes a media sensation every year during this festival, more eyes are on figures and efforts have been put on how to produce record-breaking sales.
While the numbers never seem to disappoint, there are more consumers trapped in the growth, returning to the issues like a married couple made above. The reported refund wave that arrives soon after the shopping season concluded might reflect this unhealthy mechanism.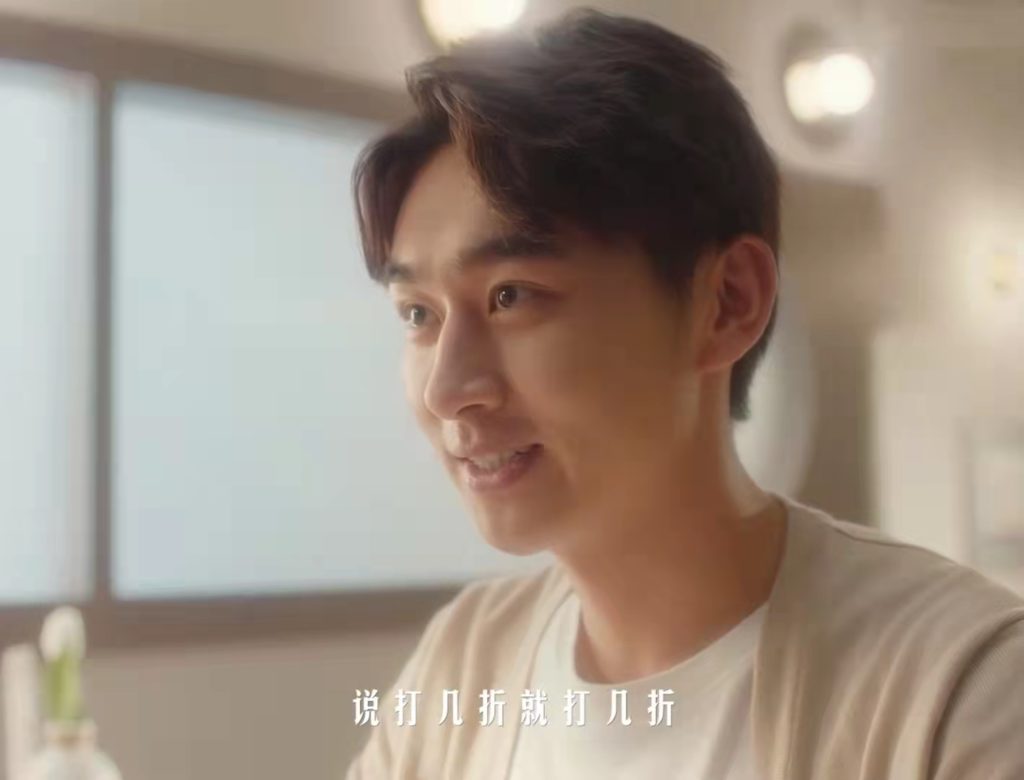 With more buyers seeking to return items they had rushed to purchase, causing not enough time to study discount rules, many have discovered the actual returning process is more daunting than what had been stated in the refund policy. These barriers towards a refund and return only add to the downbeat nature consumers are having more frequently when related to Double 11 and will exacerbate these issues further.
With more than 290,000 home and international brands participating in this year's Double 11, the annual event has now turned into the world's largest e-commerce shopping fest. Regardless of LifeEase's intention of coming back to the competition, it is time to call off numerical games and bring customers back to the stage. Only by then would the marriage between Chinese consumers and the shopping festival be saved and celebrations could go on.
Read more: