Key takeaways:
While China continues to be a bright spot for luxury consumption, Secoo, the early pioneer in luxury resale in the country, is now in decline.
The brand's current woes are a result of growing competition from global players and China's e-commerce giants who have been beefing up efforts to draw in more luxury brands.
The fall of Secoo sounds the alarm for others alike that it is crucial for luxury brands to find a balance between their online and offline presence to succeed in China.
---
From China's largest luxury e-commerce platform to a debtor complained by thousands, Secoo's downswing has puzzled many, given that the continuous growth of the luxury industry in China and e-commerce has become commonplace that also draws in global luxury brands.
The birth of China's first luxury resale platform
Founded in 2008, Secoo started off as an e-commerce platform for second-hand luxuries. Apart from sales activities, it also provides product appraisals. Within eight years, the business had grown into Asia's largest online transaction platform based on GMV (Gross Merchandise Volume), as per the Frost & Sullivan Report.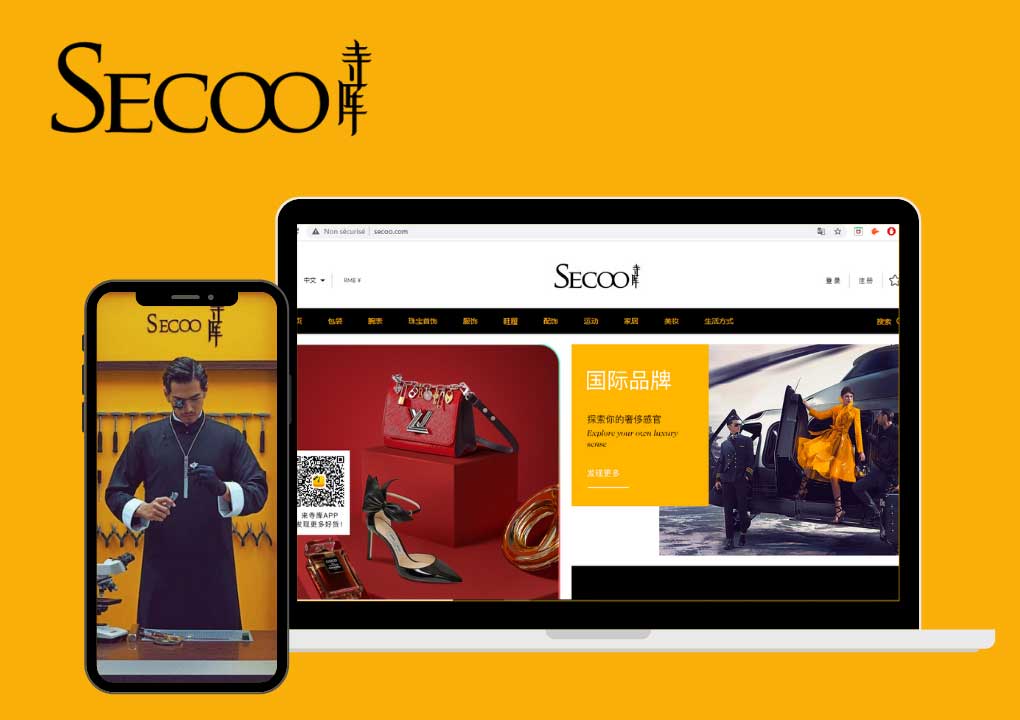 To source goods of better quality, Secoo had thirstily sought partnerships with global labels. By the year 2017, the platform specialising in luxury clothing and accessories for men and women had become home to international brands including Burberry, Hermes, and Bulgari.  
Following its debut in Nasdaq in 2017, Secoo had entered the "golden time" in the business's history, with GMV hitting 13.8 billion RMB ($2.17 billion) in 2019 after three years' consecutive growth. But the tide turned when it entered the year 2020, and the pandemic seems to be the go-to reason of blame for any business downturn.
The double whammy of global rivals and China's e-commerce platforms
While traditional luxury brands were hit hard as local physical stores were forced to close as a result of nationwide lockdown and their overseas arms saw a sharp drop in footfall of mainland Chinese luxury buyers due to restricted international travel. It is thought that the disruptions of the pandemic to an online-based business like Secoo would be minimum. But that is not the actual cause for the brand.
The business has soon found itself in fierce competition with global luxury brands rushing into the e-commerce battleground in a bid to make up for the loss from offline sales. Instead of being a front runner in the race, Secoo has quickly lost market share to these new players, causing a sluggish growth in its user base.
While the nature of extravagant purchase has restricted the business's reach to niche target consumers who are rich in personal wealth and share the value that is offered by luxury products. Now, these limited resources are shared with internationally renowned brands.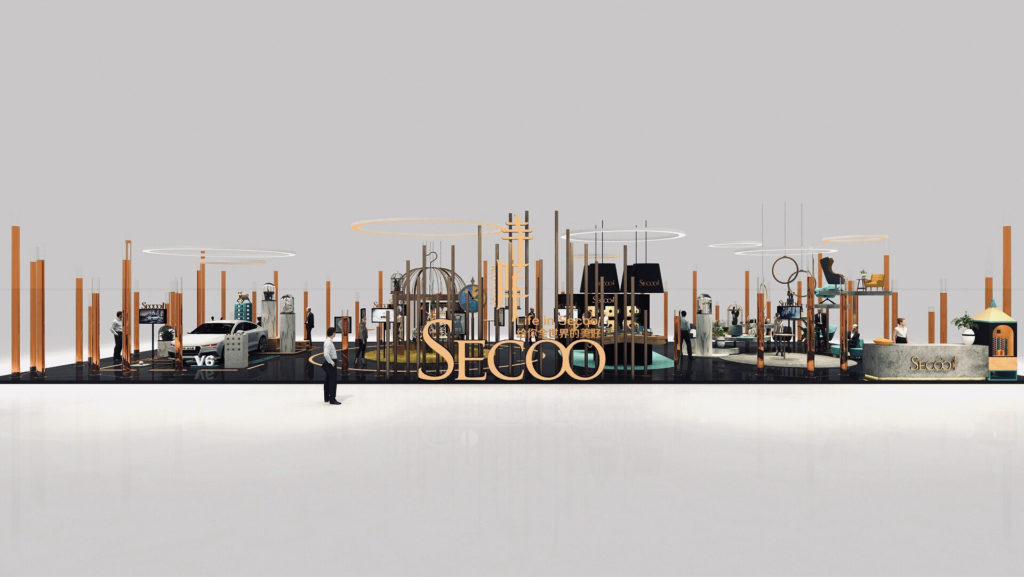 Moreover, the platform's ability to maintain customer loyalty and attract new consumers has been significantly paralysed after constantly being embroiled in controversies over counterfeit goods and refund disputes. As the brand's fame stained, the glory of Secoo dims.
In addition, it is not only luxury brands that Secoo has been competing against. Also escalating the rivalry is other e-commerce platforms, inevitably, JD.com and Alibaba's Tmall. China's business-to-consumer (B2C) e-commerce giants have been stepping up efforts in attracting global luxury brands in the domestic hype of luxury consumption. In the meantime, foreign players are also actively looking to leverage the user base of these established platforms to penetrate Chinese consumers.
As a result of strategic collaboration, more international big names have shaken hands with JD.com and Alibaba. Including Burberry, Farfetch, and Saint Lauren under Kering, the world's second-largest luxury goods company owning global labels including Balenciaga and Gucci. The circumstance has left Secoo few choices but pours more money into attracting online traffic, which burns the business in a time where revenues have dwindled. The dual impacts of losing reputable brand users on its platform and increasing cost in generating traffic have worsened the crisis at Secoo.
Accumulated internal crisis
While the brand's internal issues and challenges arising in the market are the main cause of Secoo's decline, consumer behaviour is also a contributor that deserves attention. Unlike buying ordinary products, in-store experience and in-person service that comes along with the visit are also considered as an important part of luxury consumption. This is particularly true in China.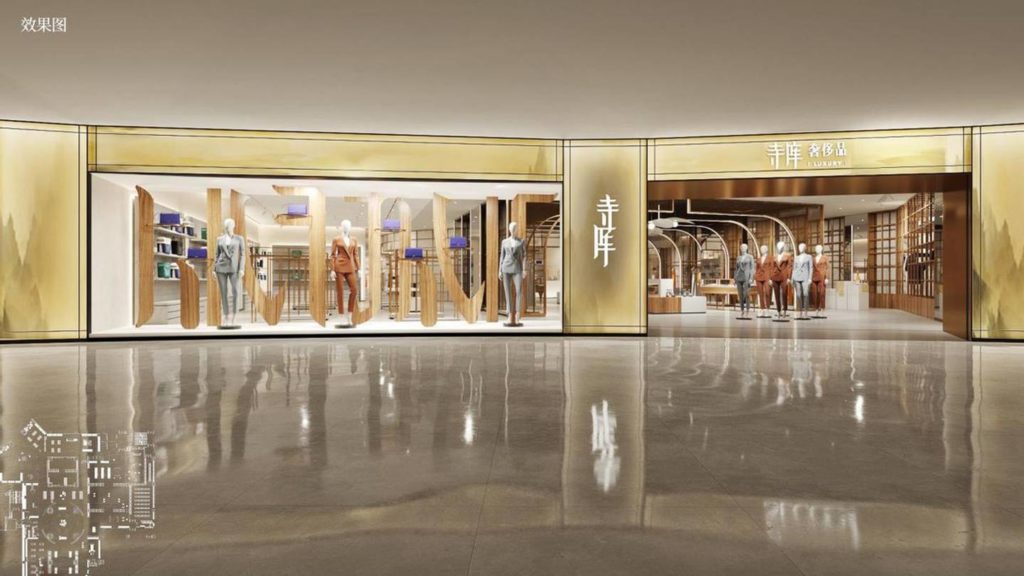 Although online platforms might be a source of pre-purchase research, Chinese consumers are inclined to make a purchase at physical stores due to the concern of the genuineness of luxury products. Such consumer preference has put this largely online-focused business in a disadvantageous position against the competition. Despite doubling down on building up its authentication services, the effort does not save Secoo from counterfeiting scandals, deepening its dilemma in gaining the trust of consumers.
Secoo owns the elements that a business needs to succeed in China's booming luxury industry. However, with more established global players joining the market and building up their own online ecosystem on top of their physical store assets, Secoo's specialisation in e-commerce and lack of strong offline presence turns out to have weakened the brand's competitiveness.
The fall of Secoo has shed a light for luxury brands on the importance of balancing between the traditional sales channels and leveraging China's craving for e-commerce in the luxury industry. As the experience of Secoo shows, failing in finding the fine line, you can have everything you need to win a game, but still, be a market loser.
Read more: