With the landing after a backside triple cork 1800, in the second run in men's snowboard big air, cheers and applause broke out from the crowd for Su Yiming. Su, a Chinese snowboarder, secured the sixth gold medal for China with a combined score of 182.50 at this year's Winter Olympics. This also marks China's first-ever gold in snowboard, bringing the domestic teen sensation to the next level, with national pride at the Olympics fever-high.
The gold medal, claimed on 15 February, is also a milestone for Su personally, making him China's youngest Winter Olympic Champion only three days before his 18th birthday. The 17-year-old has already caught wide public attention, with his "stellar" performance in the slopestyle last week and won over the nation with his optimistic response to an "unfair judgment", which cost the teen the top spot, ending up with a silver.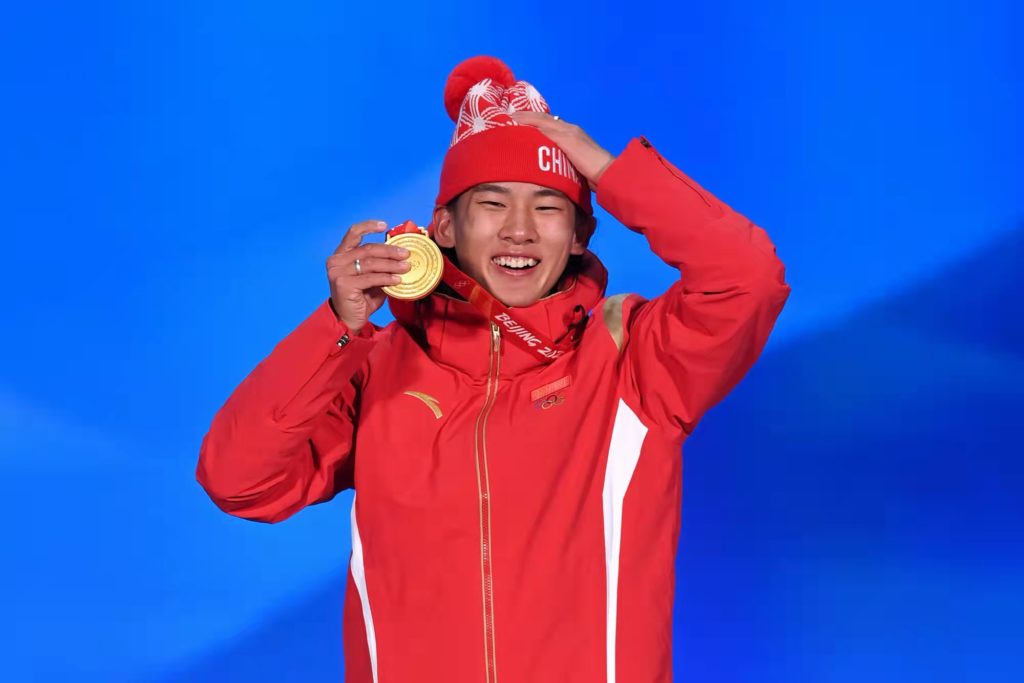 The chief judge at the Beijing Winter Olympics later admitted that judges had failed to pick up a "Maradona, Hand of God" mistake made by the gold winner Max Parrot, something that has naturally stung the event with a level of injustice.
"I have been dreaming about winning a gold medal before I turn 18. Now my dream came true. This is the best birthday gift," said Su in an interview. This was after the competition, where he also revealed that he did not go for the hardest 1980 tricks, with his totalled score after the first two runs already topping the rank, including 93.00 points earned for the second run.
The historic win, in the wake of the judging controversy, has turned out to be even more satisfying with fans flocking to social media congratulating the former child actor, including Zhao Lijian, spokesperson of China's Ministry of Foreign Affairs. The hashtag of #Su Yiming Claims the Gold# has so far garnered over 1.1 billion views on China's Twitter platform Weibo, with several other hashtags including his name dominating the hot searches on the microblogging site.
Read more:
Join our newsletter