Key takeaways:
Nayuki is a Chinese teahouse chain and a pioneer in the market, who releases at least one new product each month last year and has boosted its membership to over 42 million.
Chinese New Year typically sees billions of people migrate across the country for family unions. When visiting families or friends during the festival, it's a tradition to take a box of dim sum as a gift.
Dao Xiang Cun, a century-aged dim sum chain, had to produce as much as 150,000 kilograms of pastries per day to meet the demand during the Chinese New Year.
On 14 January, Nayuki, the world's first-listed milk tea brand, caught Chinese consumers' imagination with its new-style dim sum products. Those dim sums are different from the traditional ones you have in mind; they represent a fusion of snack styles in the east and the west, and many of them are freshly baked. You can find meat floss mini bun, coffee mochi, as well as the traditional Chinese yolk pastry. The launch advert of this new collection of dim sum on WeChat immediately received over 43,000 views, and some of the products often get sold out.
Nayuki is a well-known Chinese tea brand with over 700 physical stores across China.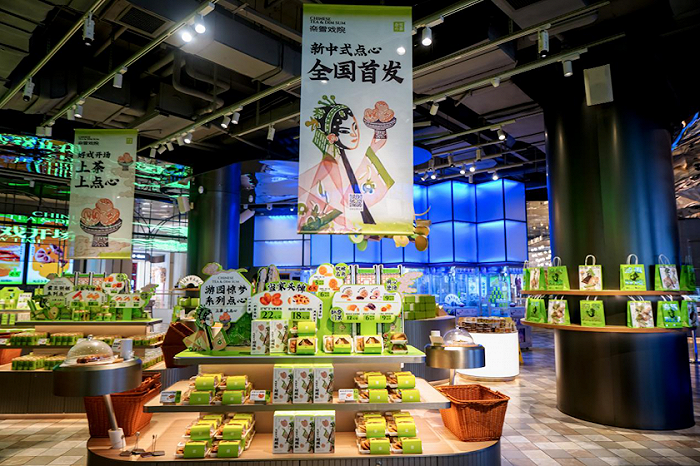 Learning from Starbucks, the brand wants to become the teahouse equivalence but with a better understanding of the nuances in Chinese tastes and the ability to adapt fast accordingly. In 2021, nearly 80 new products, including tea, coffee, and baked goods, were launched based on seasonal fruits. One gooseberry drink (Yu Yougan) broke the best-selling record and accounted for over 20% of its overall tea drink sales.
As a rare name to hear in the Chinese tea market, together with its alleged fat cleanse benefits, this new drink went viral. Everyone wants to learn more about it and give it a go. You can find Yu Yougan on the hot hashtag list on Weibo (Chinese version of Twitter) and being discussed in over a hundred videos on Bilibili, China's answer to YouTube.
With such a variety of products, the brand never lacks consumers. From 2019 to 2021, this teahouse chain has increased membership from 0 to over 42 million. In its sixth anniversary campaign last year, Nayuki's sales hit over 190.45 million RMB ($29.93 million) within 72 hours through food and beverage, membership cards, and metaverse products.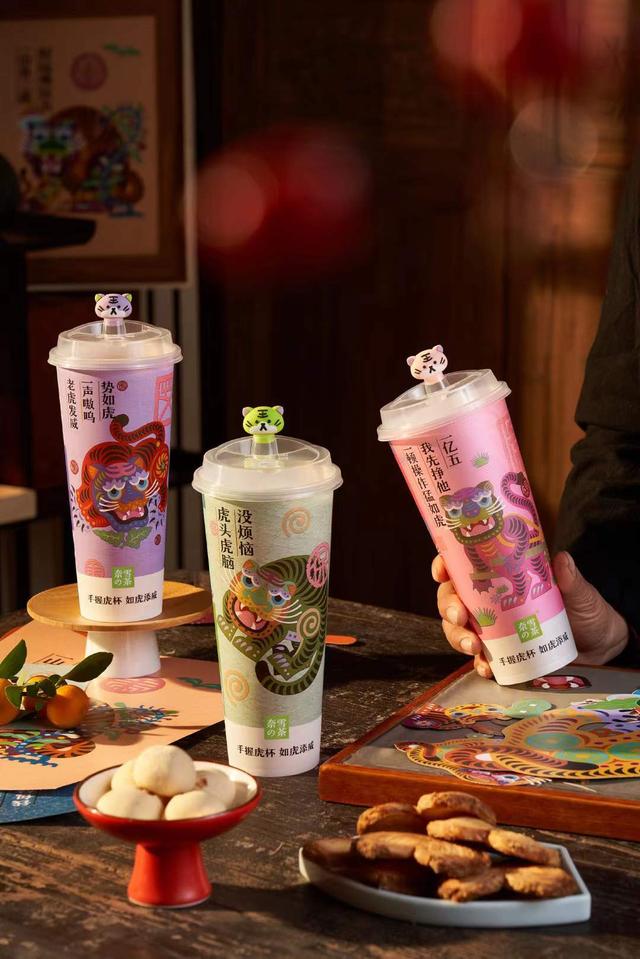 Although the brand is most famous for its fruit tea and baked goods ­– it started the trend of having tea with European-style bakeries in China, it did not stop there. Nayuki seizes the biggest dim sum time by launching its Chinese New Year series.
Can you stand out in the flood of Chinese New Year campaigns?
Today is the first day of Chinese New Year, the biggest national holiday – nearly 3 billion domestic trips were made during the festival in 2019 (before the pandemic); even with tough travel restrictions, this number is expected to reach 280 million this year. Millions of people unite with families and friends during this seven-day (official length) to a month-long (schools and universities) holiday; what cannot be missing are gifts.
To win one's heart is through their stomach; this applies to Chinese New Year gift culture too. China has a long tradition of visiting friends with some food, particularly dim sum. Dim sum is an iconic type of Chinese food known to the west, but it represents a variety of steamed and baked food. Those typical Cantonese steamed dishes for morning or afternoon tea are dim sum. In northern China, you also find premade pastries, snacks and cakes in dim sum stores. 
Today, a dim sum box is still a must-have for New Year visiting in China, particularly when going to an elderly persons home. For instance, a century-aged dim sum brand Dao Xiang Cun received over 950,000 box gift orders prior to the festival in 2021. Those who did not order in advance queued up onsite for an hour to get not just one but, in many times, dozens, making the production line three times busier than normal. They produced as many as 150,000 kilograms of dim sum per day during the festival. That traditional treat is considered an essential part that makes the New Year feel Chinese but is rarely talked about outside China. 
Admittedly, more Chinese youngsters start to express New Year wishes with more luxurious presents. Yet, in the heat of the guochao movement, a smart reminder of what traditions hold for the Chinese consumers often makes the brand stand out – particularly when almost everyone else blindly joins the race of associating their brand with tigers.
Read more: