Record-breaking rainfall and flooding in Zhengzhou and other cities in Henan have affected almost 3 million people and resulted in 13.9 billion RMB ($2 billion) of economic damage as of 26 July. 
As we reported last week, many of China's tech giants, including Alibaba, Tencent, Meituan, Didi, rushed to make donations to the relief efforts in Henan. The Chinese public expects corporations and large businesses to offer their support and solidarity in times of crisis, as many did during Wuhan's COVID-19 outbreak. The tech industry contributed over $528 million in relief during the pandemic. Indeed, the response of businesses to these sorts of crises can really make or break their image in the eyes of Chinese consumers.
Kangqiao Group, a real-estate business, received a backlash online after they used the floods in Henan to promote their properties. Meanwhile, sports business Erke has seen sales rocket following its generous donation of 50 million RMB ($7.7 million).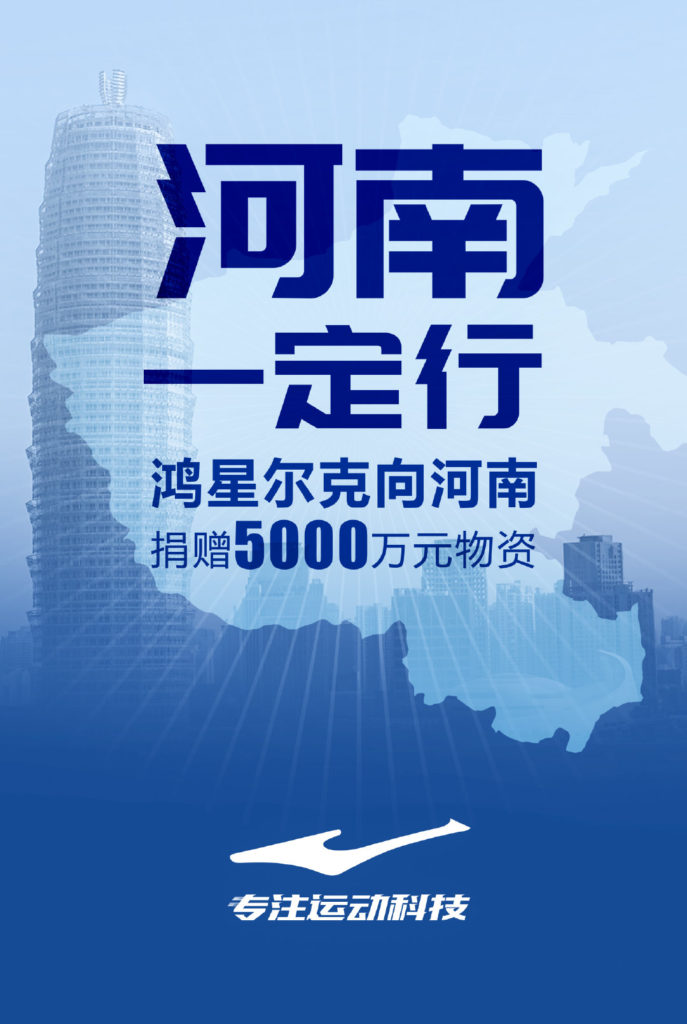 Chinese netizens were touched by the company's generosity despite its financial difficulties and the hashtag "#Erke donated 50 million RMB to support Henan" (#鸿星尔克捐款5000万驰援河南) gained over 220 million views on Weibo.
The lesser-known sports brand is not nearly as popular as domestic sports labels like Li-Ning and Anta or international competitors, such as Nike and Adidas. According to China Youth Network, Erke's revenue in 2020 was just 2.8 billion RMB, in contrast to Li-Ning's 14.4 billion RMB and Anta's 35.5 billion RMB in the same year. 
However, it has rapidly gained a passionate fanbase. Consumers showed their gratitude for the brand's response by driving sales. In the past, views of Erke's livestreams had never reached 70,000 on Taobao Live. Yet, they easily surpassed 2 million on the evening of 22 July. Meanwhile, on Douyin, the brand drew an audience of over 220,000 people on its livestreams on 22 and 23 July, with sales reaching over 21 million RMB on 23 July. In addition, Erke saw a 52-fold sales increase on the e-commerce platform JD.com on 23 July.
Erke's offline sales have also increased dramatically and consumers have even asked in-store staff to sell them display samples in the shop-front window. 
The reaction to Erke's donations has been described as "wild consumption" (野性消费) as livestream viewers choose not to consume 'rationally'. Many have bought the brand's most expensive products and ignored discount vouchers in order to show support for Erke.
Read more:
Join our newsletter