Key takeaways
Within just 20 years, HLA was able to top down reshape and create a totally new aggressive business model that was never seen before.
The brand, which now counts with more than 6,000 stores, turned itself into a dominant player in China's menswear market, being placed by Chinese male consumers as one of their top three favourite brands.
Investing in China's second and third-tier cities was a crucial point for HLA domestic business to gain momentum.
---
A Chinese giant in the retail industry
HLA, the abbreviation for Heilan Home Co., is a Jiangsu-based company set up in 2002 by Zhou Jianping, one of the wealthiest people in the Chinese fashion industry.
Currently, the company has over 6,000 stores in the market, including over 5,000 HLA brands (HLA men's; HLA lads; HLA jeans; HLA OVV and HLA home). In addition, it has 1,300 EICHITOO brands (a lady wear Chinese brand launched in 2010) and 300 other Chinese brands under the umbrella company. These stores are mostly located in China's second and third-tier cities, but more recently they have also expanded to the Southeast Asia market including Malaysia, Singapore, and Thailand.
The company has grown rapidly (since its humble beginnings/recently) and during 2019 HLA recorded 3.2 million RMB ($504,080) net income and an outstanding market evaluation estimate as 26.6 billion RMB ($4.2 billion). This placed the company among the top performers of the world's fashion industry, a seriously impressive feat considering at the time they only worked in one market – China.
For a company that is just 20 years old this year, HLA has achieved incredible success in just a few years in the highly competitive Chinese domestic market. They have expanded in smart ways and managed to push the scope of the company beyond the borders of China in doing so, just how they have had such success we shall explore in this case study.
The creation of a Chinese Uniqlo's model targeting lower cities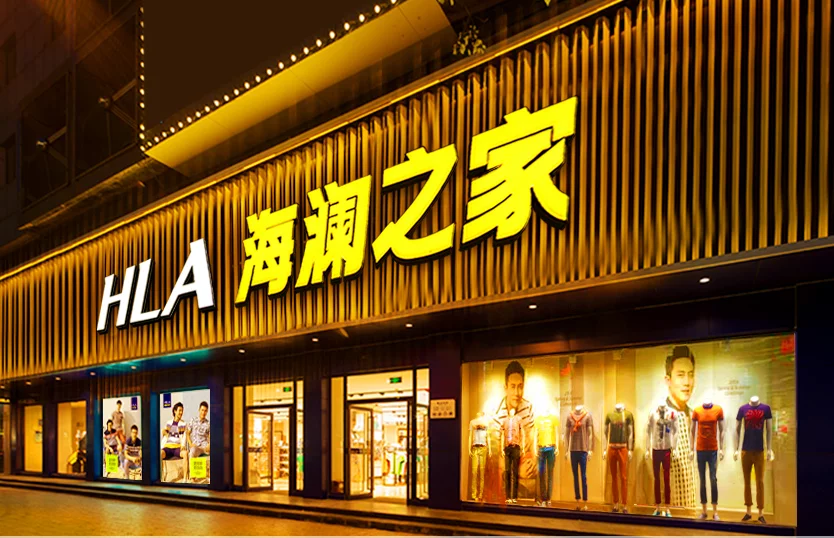 It all starts in 2002 when the founder and then-CEO of the company Zhou Jianping returns from a business trip in Japan. He was determined to create a store where people feel at ease inside, to pick up and try on clothes, without the pressure of having pushy salespeople all the time.
During one of his first investor conferences, he stated that his business model was undoubtedly inspired by the Japanese brand Uniqlo and that he had an interest in transforming HLA into the Chinese Uniqlo. By taking a successful model within Japan, and applying it to the Chinese market, they are able to start on strong foundations with a unique strategy for their own country.
However, while Uniqlo served as a model for the consumer experience, Zhou opted for an entirely different strategy in terms of location. He bet on the massive expansion of its stores in the Chinese domestic market, mainly in lower-tier cities and smaller towns, something that has paid dividends for HLA.
A rough start…
With this smart strategy, HLA managed to establish itself in a place where the competition was less fierce since most foreign brands that offer similar products like Zara, Uniqlo, and H&M are mainly present in China's first-tier cities. So, with this big move, the brand managed to stand out in the market, preventing its business from vanishing and proposing products that are not easily found by customers from the lower cities.
Even though by the time Zhou settled the company he had a clear image of what HLA should be, the brand's first years were not very successful, since they focused on out-of-fashion and low-price menswear creating a bad reputation. The brand's marketing was not outstanding either, often showing outdated TV commercials with middle-aged men dressed in shabby outfits within the slogan "Men's Wardrobe".
HLA just couldn't find a way to become an attractive brand for young Chinese customers and their appeal was low in general due to the outdated and poor branding they offered. By updating and refreshing the look of the brand, products, and marketing, HLA was able to cater to new demographics and revitalise the company.
HLA drastically changes its internal policy
That's when Zhou Lichen, son of Zhou Jianping (the founder), entered the scene and drastically changed the company's image. The new president of HLA had graduated from China's top university, Tsinghua University, and holds a bachelor's degree in finance, but more importantly had fresh ideas for the business that changed its fortunes.
Since his presence in the company, HLA has signed many deals to sponsor and advertise Chinese reality shows, such as "Keep running". He also recruited famous actors to play on their commercials and took Lin Gengxin, one of China's most famous young actors and, more recently, Jay Chou a famous singer, to be HLA's brand spokesperson. We can see concerted efforts to put the brand within the public eye, utilising popular people and shows in order to appeal to their newly targeted younger demographic.
HLA also collaborated with internationally renowned designer Xander Zhou, the campaign was a huge success and customers even lined up nights before the official launch date in order to obtain their desired products.
Under Zhou Jianping's direction, HLA underwent a huge brand rejuvenation, promoting smart stores that offer VR styling. He also made a crucial investment acquiring the women's wear brand Urban Revivo and entered a whole new department when they invested in Yeehoo, a children's wear company that offers maternal and infant clothing. By diversifying their product range, they were able to significantly widen their consumer base, gaining the largest in fashion with women, and continue to grow in revenue and stature.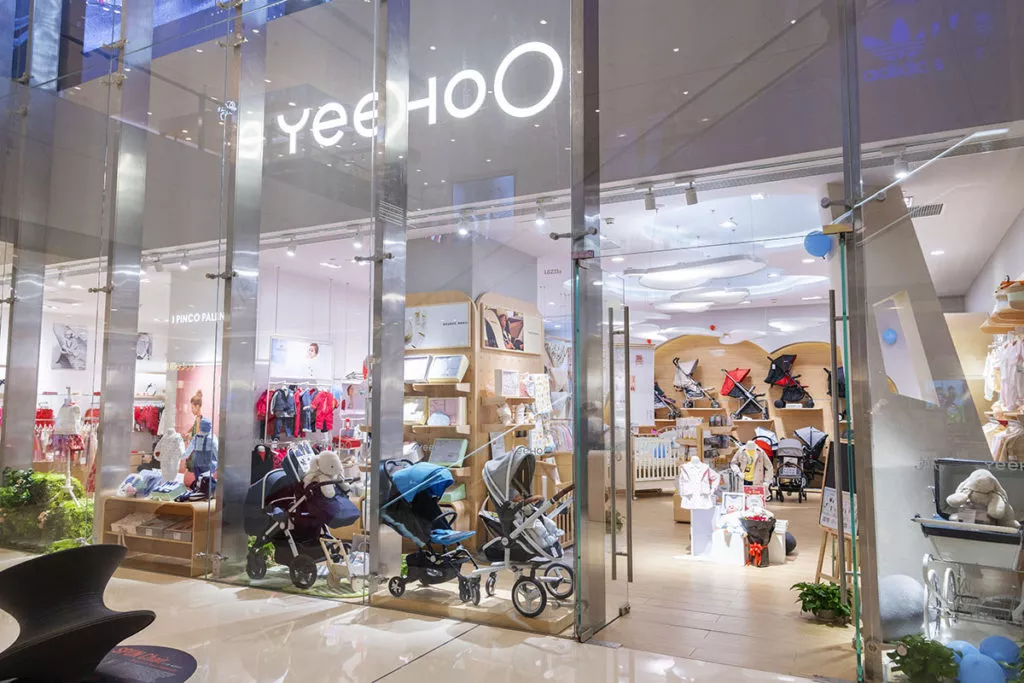 Although all these changes have been positive and have undoubtedly improved the brand's image, HLA's success is also due to the creation of a unique business strategy.
The creation of a new aggressive business model
The company also innovated by creating a totally new business model strategy. The majority of businesses that operate overseas prioritise a business model that involves a private-label strategy, which means that they design and operate their own clothes, selling directly for customers and thus generating profit. But, in spite of that, HLA went through a new direction, creating a business model that reshaped the company's logistics.
This new aggressive business model consists of ordering their products directly from the design suppliers and allowing them to design and produce their products freely, not paying them until their products have been sold. This allows HLA to skip their own design work and costs and thus HLA turned their business even more profitable, as designers would only get paid based on how much they earned HLA.
Suppliers are willing to accept this model for the simple fact that HLA is a dominant player in the Chinese market, and it can deliver sales allowing the designers to make good money still. With this model, the company also guarantees 100% unconditional return and exchange within 50 days, a rare policy in the retail industry that intimidates the concurrence.
Their unique strategy also covers their storefront side, HLA's stores are actually franchise and not company-owned, so property owners have to pay around 2 million RMB ($315,050) in advance. Half of this is for store renovation and staffing and the other half a deposit allowing HLA to once again avoid extra costs, with these costs of running a business usually the main source of expenditure for companies. In return, HLA sends over staff and managers to operate the stores, giving their expertise and training to those running the store.
With their new model and design, they offer today a whole new variety of apparel styles ranging from party casual to business, and due to their ecosystem are able to retain larger profits from the revenue they make.
HLA became the favourite brand of young Chinese men
The brand has turned into a leader in the Chinese menswear market, today they hold approximately 4,7% of China's menswear market, and according to the Euromonitor male consumers' top three favourite brands are HLA, Adidas, and Bosideng. For the sixth year in a row, HLA holds the lion's share of the Chinese men's fashion industry, highlighting the significant growth the company has made due to its public relation ties, new product lines, and business strategies. The above stats show the dramatic change and consequences of their shift, which has left them as the leaders within their original market alongside growing with women's and children's fashion too.
Whilst those past few years HLA's have grown really fast, their driving force still relies on offline stores, these have naturally been affected by the pandemic and due to Covid will unlikely see growth in the foreseeable. Therefore, improving online sales is without a doubt one of the biggest challenges and goals for the future of the brand, being able to grow into such a sizeable market that continues to grow, as well as being a more readily used and available option given the worldwide situation.
HLA catches the eye of Chinese internet giants
During 2017, the brand managed to attract the Chinese giants, Alibaba (Taobao) and Tencent's JD. This created opportunities for the company to own a space on the Taobao and JD.com e-commerce platforms, boosting the e-commerce part of their business, an area that needed strong growth.
As early as 2018, Tencent acquired 5% of HLA, making the transition onto their online platform a question of when and not if. So, while we see that the company has already started to develop an online business plan, it's up to HLA to find a balance between these two internet Chinese giants.
On the one hand, HLA has Alibaba, which is a front-runner and a leader in selling products to Chinese customers, on the other hand, Tencent has been developing its commercial side more and more and undoubtedly has a great strong card with WeChat, an ideal vehicle to connect things. Being able to pirouette between the two massive consumer bases and companies will be essential for HLA to make a real footprint online, with the 5% ownership from Alibaba potentially making it more difficult to work with both due to Tencent and Alibaba's known rivalry.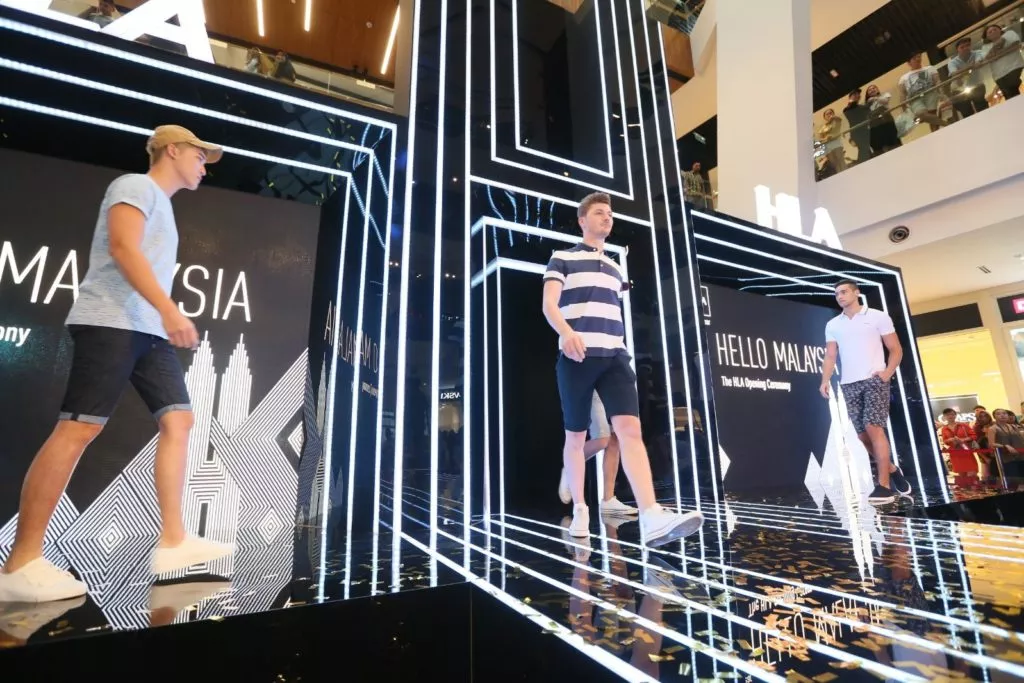 Going global
As with most successful Chinese companies, who prefer to conquer the Chinese market first before expanding globally, HLA is no different. The company issued an official statement that due to the national Belt and Road initiative, "HLA hopes to gain nutrients from the global vision for its designs by expanding in global markets." Naturally, the company sees its latest level of expansion being outside of China, with movements into other countries complex but incredibly fruitful for the companies who can integrate with the market.
As a result of a massive internal company restructuring, HLA was able to create a totally new business model that revolutionised its entire legacy. The brand's big challenge now is to find the balance that allows the company to continue carefully managing its offline stores and at the same time improve its e-commerce and global expansion. At the moment, the company runs retail stores in Malaysia, Thailand, and Singapore as they begin to expand further into the world. How HLA can navigate both international markets, alongside e-commerce, will ultimately determine how much larger the company can go and if they can continue to progress on their remarkable uptrend.
Read more: