Haidilao is one of China's biggest hotpot restaurant chains and has broken barriers to become one of the best known Chinese restaurants around the world. Haidilao literally translates to "fishing in the bottom of the sea" which is a term from the Chinese game mahjong and refers to trying to ladle food out of a hotpot.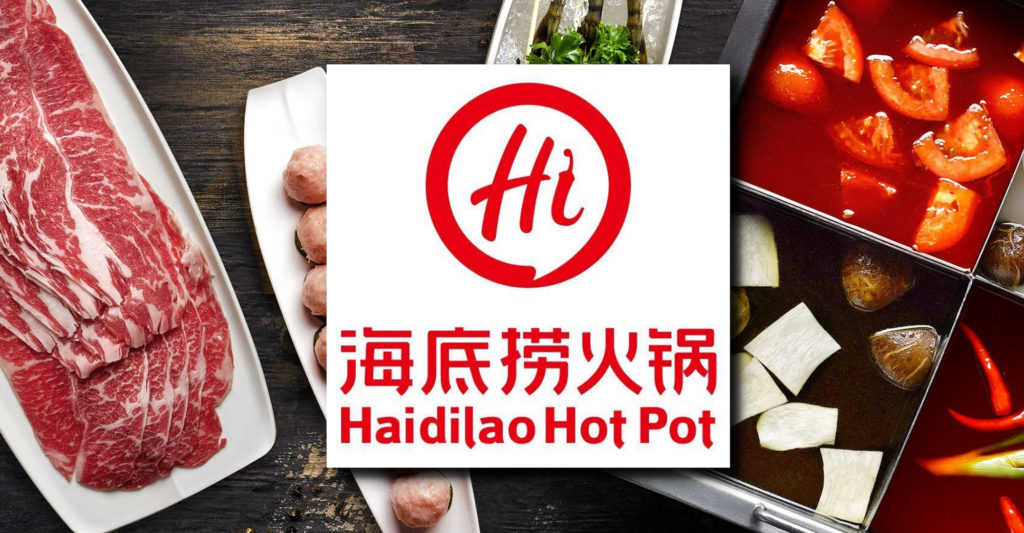 Founded in Sichuan province in 1994, Haidilao Group operates more than 430 stores in China and 466 restaurants worldwide. It has distinguished itself from other hotpot brands due to its exceptional customer service, fresh ingredients and creative campaigns.
With the chain's international expansion, it has seen considerable revenue growth in the last few years. Haidilao Group generated a revenue of 26.6 billion RMB in 2019, a significant increase from the previous year's 17 billion RMB.
Winning over Chinese consumers with exceptional service standards
In China, many people regard hotpot as an "occasional treat" and customers value service as much as the food itself. Haidilao provides customer service beyond a typical Chinese diner's expectations and this has characterised the "Haidilao experience".
Visitors often have to wait up to an hour or more for a table at the popular restaurant and so Haidilao provides free entertainment to keep customers satisfied, including a nail salon, board games, a screen protector service, as well as snacks, drinks and Haagen-Dazs ice cream! When the customer is finally seated, staff provide hair ties, wipes for glasses, aprons and protective bags for mobile phones to ensure that the customer and their accessories don't become doused with spicy red hotpot broth.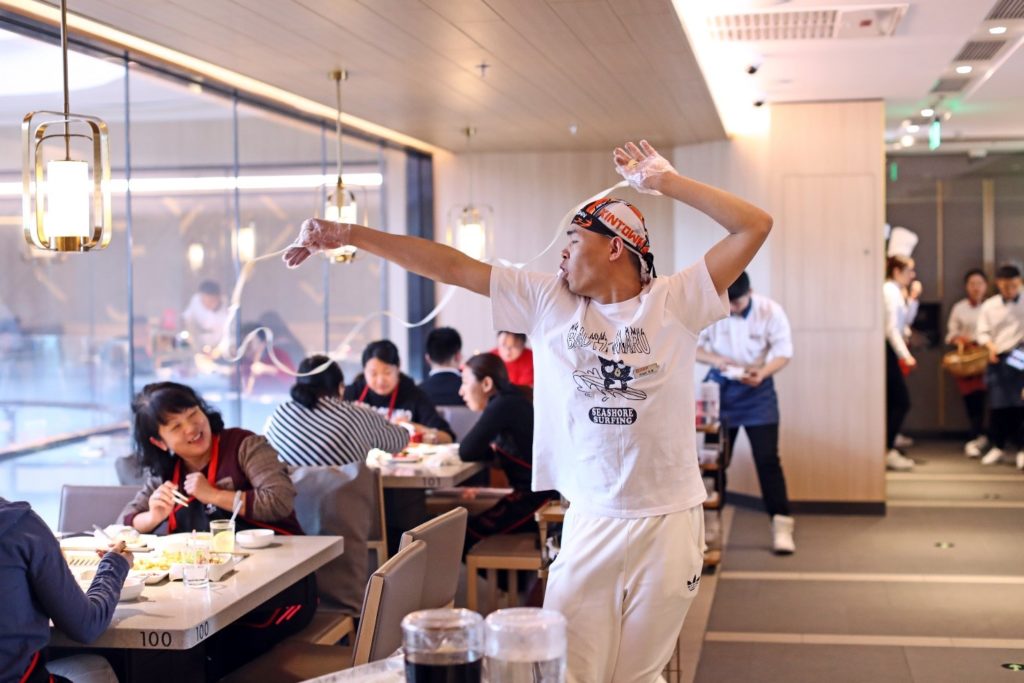 Venture into Haidilao's toilets and you will be welcomed with everything you could possibly need: sanitary towels, razors, toothbrushes, toothpaste, toothpicks, perfume, hair ties and mouth freshener. Masks have also been added to the line-up amid the COVID-19 pandemic. In some of Haidilao's Chinese restaurants, there is even a bathroom attendant who is ready with a paper towel to hand to customers as soon as they have finished washing their hands.
The restaurant has adopted a simple and streamlined process of ordering which allows customers to choose their broth and ingredients from an iPad. This helps overcome language barriers for the store's multinational customers, as well as the difficulties of translating some of the more obscure Chinese ingredients which are also shown in picture format. Customers can even order a "noodle dance" to their table in which a waiter/waitress will stretch and spin noodles and drop them into the hotpot to the accompaniment of background music.
But the fun doesn't stop there.
For those dining alone, the restaurant will provide a big cuddly toy to sit opposite to make solo diners feel less awkward. If customers celebrate their birthday at Haidilao, the staff will organise a "party" with neon signs, outfits and singing. Certain restaurants also feature special performances throughout the day, such as a Chinese face mask show.
Quick response to a possible PR disaster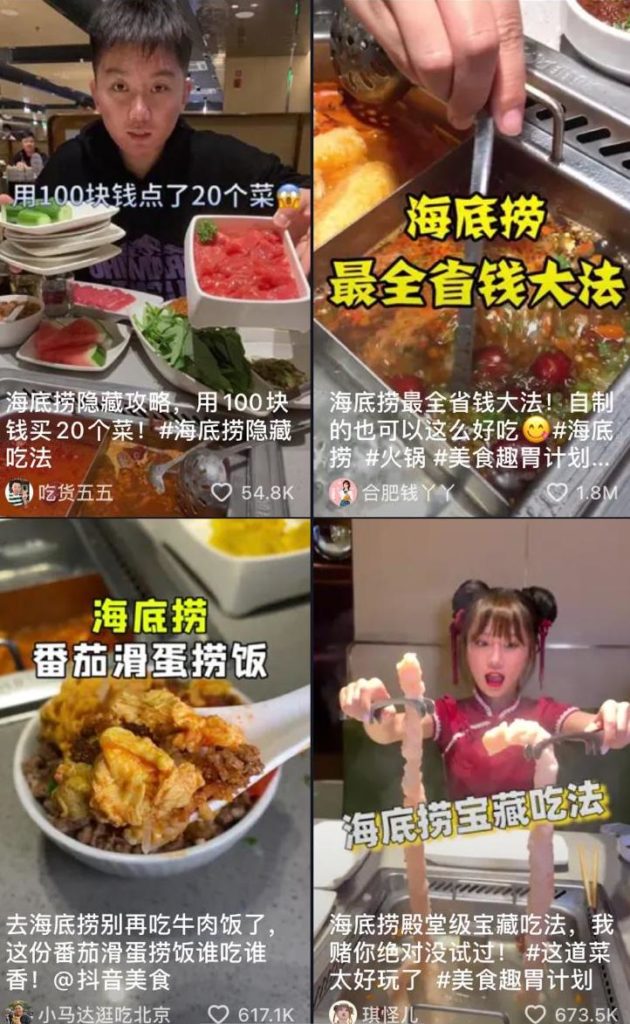 Haidilao has been effective at digital marketing on both Western and Chinese social media channels and in its public relations management.
In 2018, Haidilao created a DIY recipe challenge on Douyin (Chinese TikTok) where users could upload videos of themselves customising their own hotpots. The challenge went viral and generated over 1 billion views. In doing so, the campaign increased brand awareness without any advertising costs.
In addition, the company redeemed their actions in a scandal over price adjustments with a rapid response to the uproar. Haidilao increased the price of products by 6% after the COVID-19 lockdown was lifted which evoked controversy on social media. A survey conducted in April showed that 81% of 320,000 respondents wouldn't go to Haidilao when the restaurant increased prices.
The company immediately apologised for its "inappropriate" price adjustment and restored the original prices, saying that this move didn't protect consumer's benefits and that they should have focussed on customer-oriented value. The hashtag #Apology from Haidilao gained 570 million views and consumers seem to have forgiven the brand as a result of their apology. Haidilao's effective management of this issue gained them an even wider audience as the company become a hot topic on Weibo.
The "Haidilao experience" expands internationally
Haidilao's international expansion has, in part, been brought about by the large number of Chinese living or studying overseas who welcome a well-known Chinese brand to their home. Haidilao has expanded to cities where there are large Chinese communities such as Singapore, San Francisco, London and Sydney. In addition, the increased popularity of Chinese food internationally has meant that the chain has also been welcomed by those previously unfamiliar with hotpot or Haidilao.
Haidilao has maintained its brand image as it has expanded globally because the "Haidilao experience" is so crucial to the brand and it is this which attracts customers of Chinese origin to its international stores.
Haidilao established a technical department for its overseas market to help it cater to local tastes and cultural differences. They adjusted the menus and products it offers in different countries; for example, duck intestines and pork kidney were taken off the menu in Haidilao's US stores. Simultaneously, the chain also tries to develop a local identity for the brand, such as by recruiting local staff.
Haidilao differentiates itself with unique customer service
Haidilao's journey to become the best known hotpot chain in the world is due to its focus on maintaining the "Haidilao experience" and a strong brand image as it has expanded globally.
The company's focus on customer service is what differentiates it from other hotpot restaurants, and even restaurants more generally. Haidilao's brand name has become unanimous with the smooth service, luxurious bathrooms and entertainment provided before and during your meal.
In terms of marketing, Haidilao Group has also been successful in developing user-generated content campaigns which have enabled them to grow their audience without significant costs involved. In addition, their rapid response to a potential public relations crisis highlighted the importance they place on customers' interests and minimised damage to the brand image.
Read more about China's food and beverages industry: