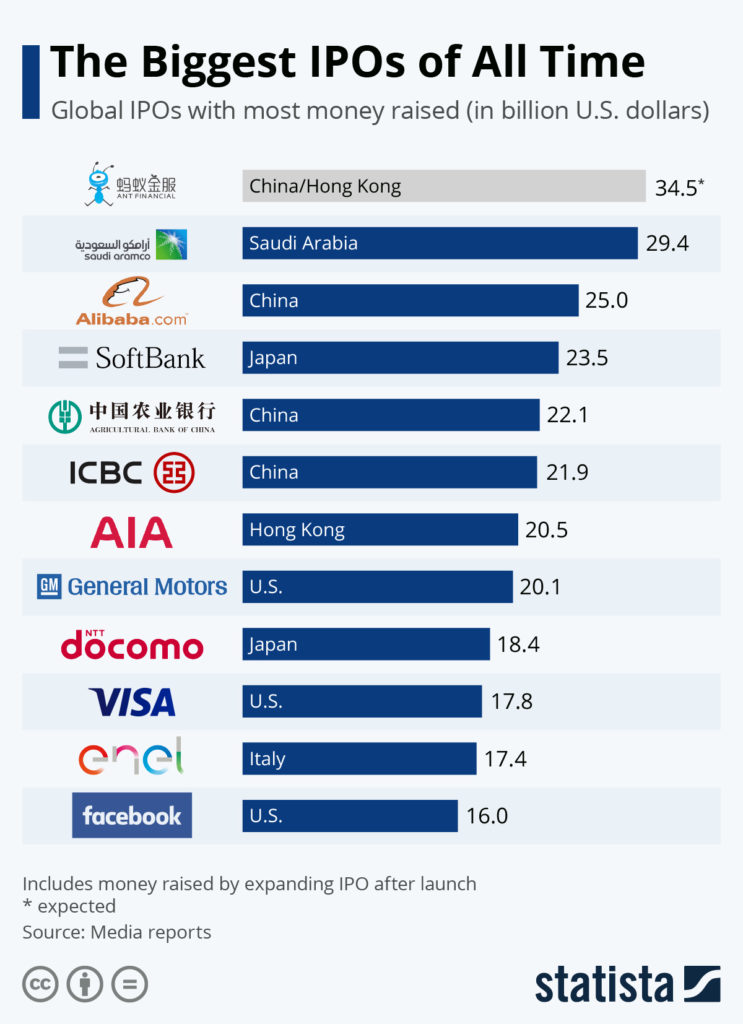 Alibaba-affiliated Ant Group's listing on the Shanghai and Hong Kong stock exchanges, which was valued at approximately $34 billion, has been halted. Trading for the world's largest IPO was due to take place in two days time on November 5. The listing had already been delayed from its original date in October as it was awaiting approved by Chinese regulators.
Yesterday, China's regulators called Alibaba's founder Jack Ma for "supervisory interviews" along with several other executives of Ant Group.
The statement released by the Shanghai stock exchange cited:
"changes in the financial technology regulatory environment and other major issues… [which] may cause your company to fail to meet the issuance and listing conditions or information disclosure requirements."
Ant Group is the world's highest-valued fintech company and owns the widely used payment service Alipay. Alibaba owns a 33% stake in Ant Group.
The listing of the company has been postponed indefinitely. Regulators stated that the company's IPO could go ahead in the future as long as the company follows market rules and maintains transparency of information.
The last minute suspension is very unusual and raises questions about the relationship between Alibaba's Jack Ma and Chinese authorities. In late October, Ma criticised China's state-owned banks for neglecting smaller companies and individuals in what he described as their "pawnshop mentality". Shortly after, Ma and Ant Group's top executives were called in for meetings with the People's Bank of China, suggesting a link between the two events.
The hashtag #Ant Group's IPO was suspended has gained 270 million views on Weibo with many netizens commenting that the company should face increased scrutiny and be subject to the same restrictions on capital and leverage as banks.
Check out Ant Forest and KFC's campaign "good morning, green morning".
Join our newsletter