Have you ever heard of Singles' Day, also known as Double Eleven 双十一?
Think of Black Friday, but BIGGER!
Singles' Day is one of the most important and largest shopping festivals in China, with Alibaba's platforms generating 268.4 billion RMB in just one day in 2019.
As one of the major sales events in their calendar, almost all e-commerce platforms invest a large amount into promoting Singles' Day.
As Tmall and JD prepare to kick off their Singles' Day pre-sale promotions on October 21, we have delved into the origins of Double 11 and Tmall's campaign this year.
From student celebration to shopping festival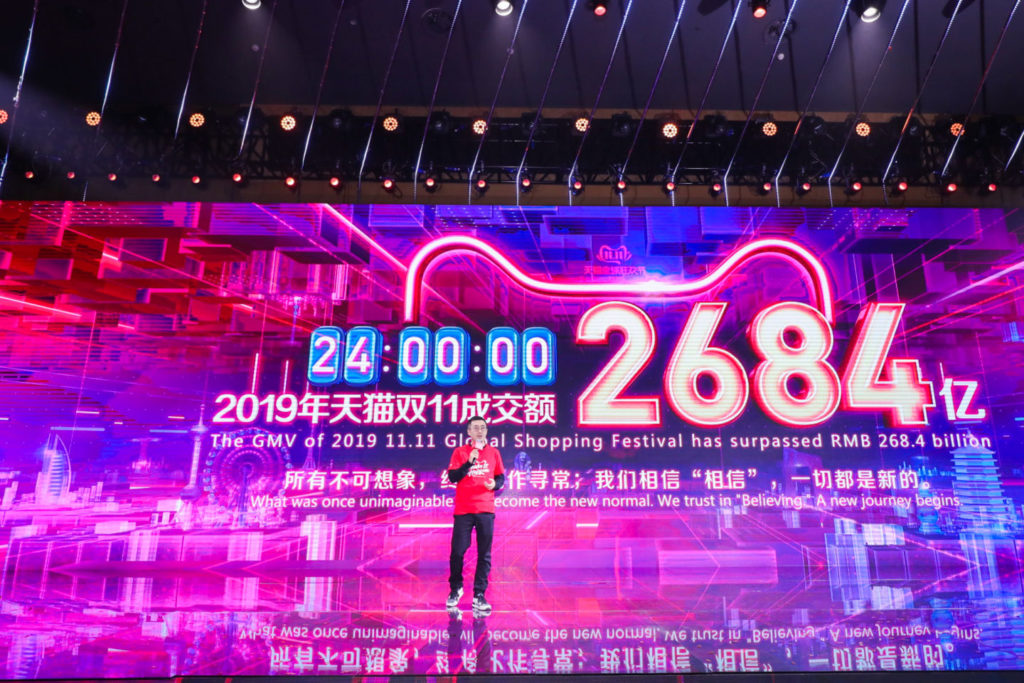 Contrary to most beliefs, Singles' Day was not created by Alibaba. It was actually invented by students at Nanjing University to help singletons find a partner. November 11 was chosen because all the digits are '1' to represent being alone.
Alibaba, in their quest to boost sales between Golden Week and Chinese New Year, latched on to this festival in 2009. Similar to how Amazon created Black Friday, they turned it into a shopping festival on their e-commerce platform Tmall.
In 2009, just 27 brands participated, raking in 50 million RMB. Fast forward to 2019, over 200,000 brands brought in 268.4 billion RMB of sales. Altogether, over 1 million products were sold to 500 million consumers.
This year, Tmall's Singles' Day will be split into two phases: the "pre-Double 11" phase from November 1 to 3 and the regular one starting on November 11. Consumers can receive their parcels as early as November 6. Alibaba has prolonged this year's Singles' Day festival to create more opportunities for small and medium-sized businesses and help merchants recover from the impact of COVID-19. It is predicted that over 250,000 brands and 5 million merchants will take part.
Tmall promotes brands with unique poster
Tmall has produced a unique poster for each brand that they work with for Singles' Day. Brands posted them on their Weibo official accounts to help increase awareness about their promotions as consumers begin their pre-shopping research.
Tmall also launched a short video featuring 44 well-known domestic and international brands, including Huawei, IKEA, Apple, VANS, LEGO and KFC. At the time of writing, the Weibo post promoting it had obtained 2,600 comments and 3,400 shares.
Tmall dominates Singles' Day sales
With several e-commerce giants to collaborate with during Singles' Day, why do some of the biggest brands choose Tmall?
As the founder of Singles' Day, Tmall is the dominant platform during the festival. During Singles' Day in 2019, the sales volume on the platform accounted for 65% of total transactions on the five main e-commerce platforms (Tmall, JD, Pinduoduo, Suning, Vip.com).
Just take a look at some of the impressive sales figures that brands saw last year:
In the first 30 minutes of Singles' Day in 2019, Huawei's sales exceeded that of the full day the year before
Transactions on Apple's official Tmall flagship store were over 7 times of 2018's full day sales in just 10 minutes
MAC sold 60,000 units of a limited-edition lipstick produced especially for Singles' Day in five minutes of pre-sales.
Olay and Shiseido committed to work with Tmall to sell more than 50% of their new products in 2019
Partnering with Tmall for Singles' Day can help bring in record sales and attract a new audience. Tmall's extensive promotion of the festival presents an attractive opportunity for brands looking to harness the revenue and sales power of Singles' Day.
E-commerce in China – seize the opportunity
Given that China is already the biggest retail market in the world and will soon be the top market for a number of key sectors, such as beauty and fashion, the Chinese market is an enticing option for brands looking for grow. The most notable long-term opportunity for many international brands is the growth of e-commerce.
Tmall enables brands to build an "asset-light" presence in the China market and reach consumers without having to invest time and money in to establishing a China entity and registering products. With its aim to add a further 1000 international brands onto its platform in 2020, Tmall is providing extensive opportunities for those seeking to launch in China.
Brand: Tmall
Creative partner: Tezign