With digital technology rapidly developing, especially this year due to the COVID-19 pandemic, museums worldwide face both opportunities and challenges to adapt.
In China, just holding offline events is not enough to inspire digital-savvy Chinese consumers and capture new audiences. For millennial and GenZers, technology has become the very centre of their daily lives and they expect it to be a part of their consumption of culture. Therefore, more and more museums are trying to combine online marketing with offline campaigns.
Launching digital products, hosting virtual exhibitions and co-branding with fashionable brands are several ways in which museums have expanded from their traditional activities. With over 600 years of history and culture, the Palace Museum is an excellent example of how to use innovative technology to make history relevant to a new generation.
The Museum's rich history attracts 17m visitors per year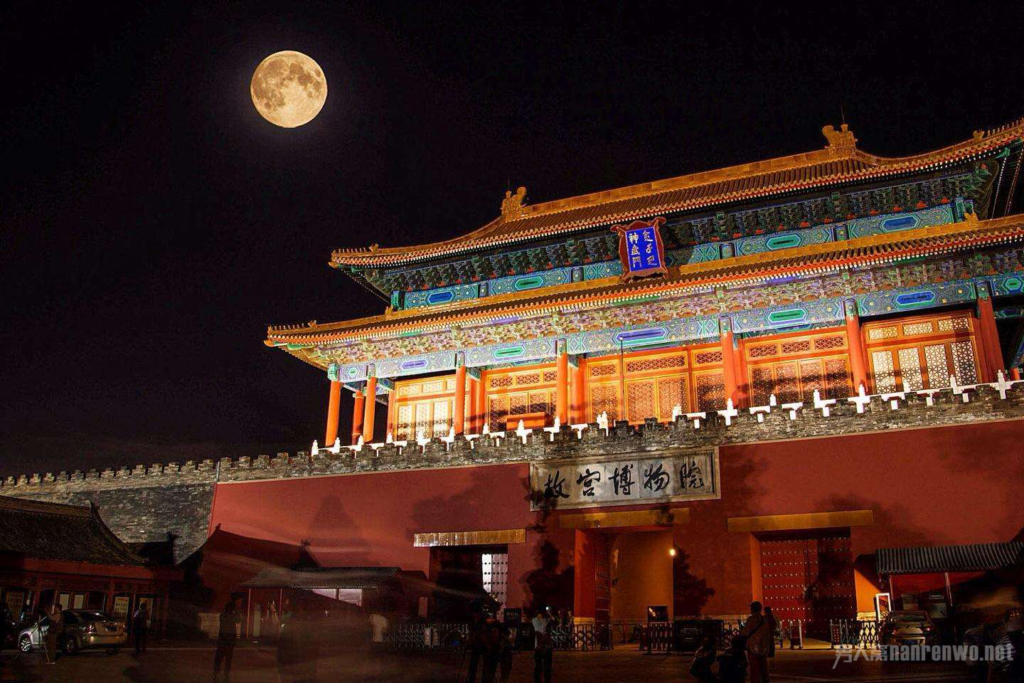 With more than 1.86 million cultural relics, the Palace Museum, also known as the Forbidden City, was China's imperial palace from 1420 in the Ming Dynasty to 1911 at the end of the Qing Dynasty. For almost five centuries, it served as the home of the Emperor and his household and the ceremonial and political centre of the Chinese government. According to the Beijing Evening Post, the museum draws in 17 million visitors per year.
Virtual robes and VR tours
In 2018, the museum installed 10 two-metre high screens in its Duanmen gallery which give visitors the opportunity to "try on" virtual robes. By swiping the screen, users can change between being a member of royalty, a court official, a general, and even a eunuch from the Qing Dynasty. They can then directly send the images to their mobile phones and share them on social media.
Apart from its virtual dress experience, the Palace Museum has also launched a VR virtual tour. Visitors can don a VR headset to view a 3D rendering of one of the Palace's traditional halls in the Duanmen gallery. This interactive experience provides a new way for users to visualise and understand history.
"Using modern technology to attract a young audience helps us to share our heritage with the next generation."

Feng Nai'en, deputy director of the Palace Museum
The Palace Museum has channels on various social media platforms. The museum's WeChat interface includes a WeChat Mini-Program, Official Account, a ticket and booking service and contact details. The museum's audience can enjoy immersive digital experiences on WeChat, watch real time livestreaming on Weibo and read regular posts about the Museum's history and relics.
Creating a "brand" through cultural products
The Palace Museum launched a Tmall flagship store in 2010 which it uses to sell cultural products. Initially, its sales volume was low as products were too expensive and poor quality. However, in 2013, the museum began combining cultural history with fashionable and modern design. Thanks to the museum's online souvenir shop on Taobao, the transaction volume of the museum's products reached 1.5 billion RMB in 2017.
In December 2018, the museum released an original cosmetic series including lipsticks, eyeshadow, highlighter and blusher. The collection went down extremely well among Chinese consumers and 90,000 lipsticks were sold within 4 days of launch. Key to the rapid success was the fact that each of the six colours of lipstick were inspired by an object in the Palace Museum collection. For example, the most popular lipstick, Lang Yao Red, was inspired by an ancient ceramic bottle.
Many consumers expressed their enthusiasm towards the collection online.
"The only issue with the products produced by the Palace Museum is that they are always sold out, especially the lipsticks."
Co-branding campaigns with big Chinese companies
Leveraging the internet buzz around its products and positive public opinion, the Palace Museum expanded from creative cultural products to business partnerships with fashion, tech and food enterprises. McDonalds, KFC, JD, Eleme, Huawei, Tencent, MINISO, Tmall, Nongfu Spring, Kindle and other big companies have all worked with the Palace Museum.
One of the most successful partnerships was with popular food delivery platform Eleme. They jointly launched a "palace-style food" campaign for Chinese New Year. Eleme produced a burger, chicken roll, pizza, dough stick and soya milk, which were designed to show off their "imperial credentials" and came in a special lunch box. They were also available at pop-up stores in Shanghai, along with coupons and red envelopes to celebrate Chinese New Year.
The related hashtag #饿膳房恭候新年味 gained 37 million views and 11,000 comments on Weibo. By going digital and working with big-name brands, the museum has transformed from just being a museum into a kind of culture and "brand".
The future of museums is digital
Museums are facing a challenge – they can no longer just rely on the traditional display of artefacts to win over audiences. Digitalisation is rapidly transforming the cultural landscape and the way that audiences experience museums. Consumers expect to understand and learn about history through innovative technology.
The digitalisation process at the Palace Museum and the co-branding campaigns with famous brands has enhanced the customer experience and helped make history more accessible to young Chinese audiences.
Brand: The Palace Museum
---
Read more about how museums are digitalising: