It's that time of year again when brands in China race to be crowned the most romantic campaign in the lead-up to Chinese Valentine's Day, aka Qixi, which falls on 4 August this year. Over the years, the legendary love story of The Cowherd and the Weaver Girl has been the main theme during this special promotion season but efforts have been made by marketers to recreate the traditional folk tale with more contemporary subcultures that resonate with today's young Chinese.
Dao Insights brings you three campaigns led by Burberry, Lululemon and YSL and looks at how they are winning over the savvy generations.
Burberry 'Over the Octagram of Love' anime
In collaboration with creative artists at W [Wild Dog], Burberry retells the mythology through a manga-style anime that redefines romance from the point of view of a young, animated character narrated by an innocent voice, showing the brand's attempt to appeal to a youthful audience.
The brand's stripe motif is turned into the background while also functioning as a hint to the young boy's love adventure, an eight-angled star polygon, which is also one of the key elements of Burberry's designs for its limited edition Qixi, representing the brand's interpretation of love, which includes courage, understanding, sincerity, trust and exploration beyond its romantic nature.
Through this imaginative creation, Burberry has provided a more inclusive definition of love, which echoes the core message the brand intends to deliver through this campaign, which is "Exploring the end of love – freedom". This is also a gentle nudge by the brand to encourage its target audience to break boundaries and pursue love freely, therefore, catering to the pursuit of individuality amongst the young generation.
Lululemon 'Say Love Right Now' short video
With Burberry's love story about imagination, Lululemon highlights the simplicity of love amongst the ordinary in real life. Instead of celebrities and top-tier KOLs, the athleisure yoga wear maker whose assortment also covers lifestyle apparel shook hands with its community partners, fitness and boxing coach Cao Xinlei (180,000 followers on Weibo) and lifestyle blogger Freya (670,000 followers on Xiaohongshu).
Under the slogan "Say Love Right Now", the one-minute campaign video features three young couples celebrating their relationships through outdoor activities such as photography, cycling and glamping. Meanwhile, the brand also partnered with China's biggest online fitness app Keep, launching a "Summer Challenge" HIIT (High Intensity Interval Training) course for couples, where lovers posting photos of themselves in a Lululemon Qixi-limited capsule on social media using the campaign hashtag are provided with special gifts.
By doing so, Lululemon has skilfully tapped into the country's fitness fever, as well as outdoor activity sensation, that continues to gain traction as the country seeks to reopen after COVID lockdowns.
YSL X Peacekeeper Elite
French luxury brand, YSL, on the other hand, seems to have special favour amongst China's gaming subculture for this Valentine occasion. Following its partnership with League of Legends for Western Valentine's Day earlier in February, the brand is now embracing another hit video game Peacekeeper Elite.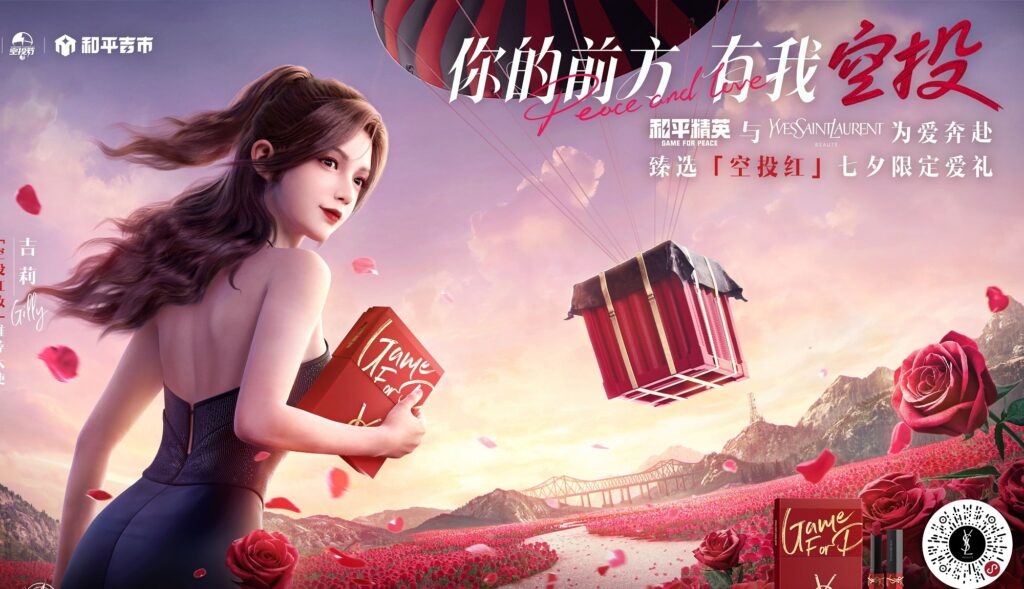 The collaboration gives birth to a crossover gift box featuring YSL's most sought-after 'Rouge Paradoxe' 21 product line, with a total of 2,000 sets available through the brand's official WeChat mini program. The signature product is presented by the game's virtual influencer Gilly. The digital character's elegant appearance in a black playsuit brings together the game's futuristic gene with a romantic twist. This not only complements YSL's overall visual designs and the sentiment of the special occasion but also allows the brand to leverage the synergy of its own bestseller and the nation's craving for virtual beings.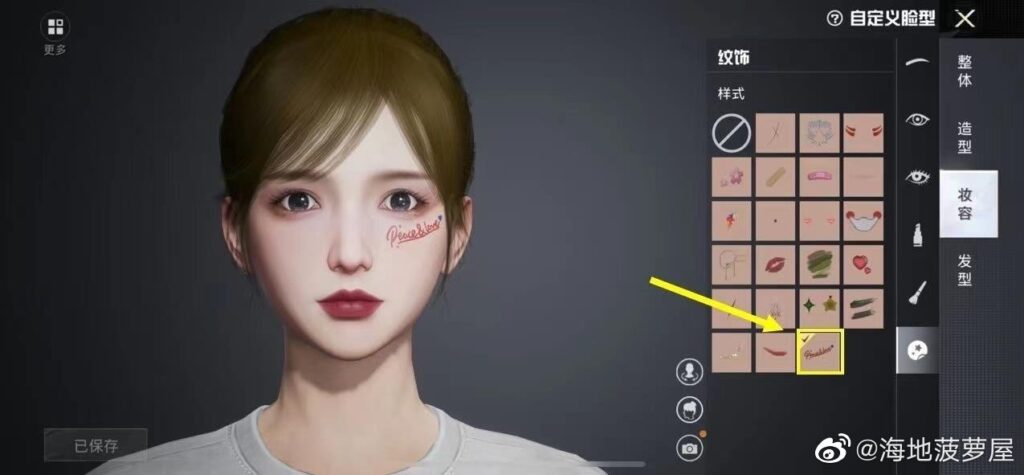 Moreover, the Qixi campaign has coincided with the in-game "airdrop" season, a promotional practice where players are rewarded with gifts that can be used in the game. A special feature dedicated to the Qixi promotion has been launched, inviting gamers to participate in the "Red Airdrop" challenge, where they can customise their virtual faces in Peacekeeper Elite's digital community using YSL's featured offerings, therefore, incorporating the concept of virtual try-ons to enhance online engagement.