Key takeaways:
In their joint partnership, French beauty brand L'Oréal and popular Chinese mobile game Peacekeeper Elite created virtual hair salon kiosks within the mobile game as a way to advertise L'Oréal's hyaluronic styling spray.
Peacekeeper Elite's virtual influencer, Gilly, was placed at the forefront of the entire campaign, appealing to the game's 40% female audience.
At present, China has the world's largest gaming population with over 706 million active gamers. In 2021, the mobile gaming market in China reached $45.49 billion, accounting for over 35% of mobile gaming revenue worldwide.
---
Recently, French beauty brand L'Oréal banded with the popular Chinese mobile game Peacekeeper Elite for a creative marketing campaign in which digital and physical worlds collide.
Standing at the forefront of this campaign was Peacekeeper Elite's virtual influencer Gilly, who ushered in a new summer look with her voluminous "fluffy" hairstyle, exclusively styled by L'Oréal.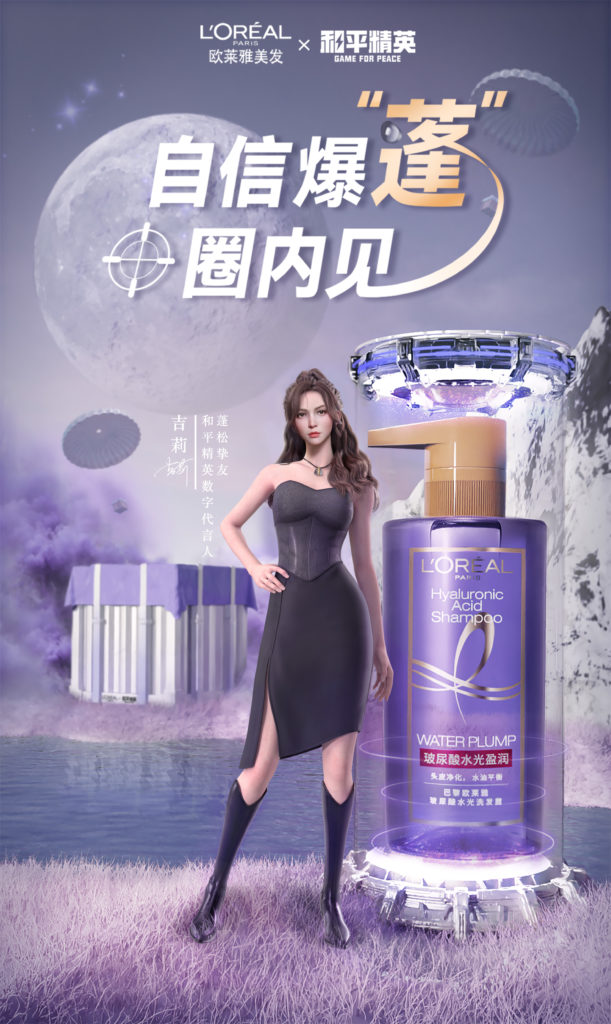 The digital influencer also starred in the co-branded promotional video entitled "Everything is Fluffy on the Island", a theatrically captivating battle featuring Top 100 Bilibili user "Old Tomato". In the advertisement, Gilly harnesses L'Oréal's secret weapon for haircare (a hyaluronic acid) to fashionably win the battle. Following its release Bilibili, the video attracted attention from various KOLs within the fashion industry which sparked a debate on cross-border marketing between games and fashion.
From May 24 to 30, five virtual "Hair salon kiosks" were scattered throughout the game, bringing real-life products into the digital world. Upon interacting with the kiosks, players could pick up items that could be exchanged for "Gilly's limited edition styling spray" and give their characters a whole new hair makeover. The gamification of this physical product became an overnight success with hundreds of users buzzing about their newly transformed hairdos.
Meanwhile, in the physical realm, the two brands crafted a co-branded gift box which quickly picked up steam online. On June 15, only two weeks following its release, the co-branded hyaluronic acid care series reached number one on Tmall JD.com's shampoo hot-selling list. In terms of pre-sales, the co-branded gift box exceeded 6,000 sales within one day, and the monthly pre-sale on Tmall and JD.com is estimated to surpass 100,000 sales.
Given that Peacekeeper Elite's young players aged 25-35 account for 53.25% and female users account for 40% of its gamers, this battle royale game turned out to be an excellent match for the beauty brand's target demographic.
The Future is Phygital: Physical and Digital
Competition for brand marketing is now fiercer than ever before, and it is becoming increasingly challenging to find fresh new ways to impress consumers in the age of the attention economy. As companies race left and right to find creative ways to connect retail with entertainment, bringing the physical world into interactive mobile games might be the answer. In the future, it may even be brought to VR.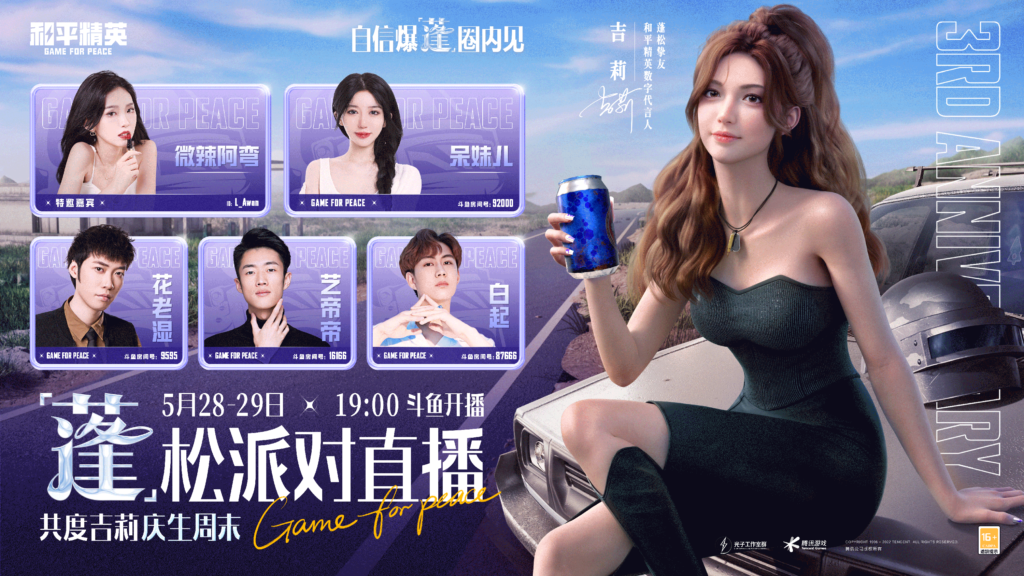 Virtual influencers like Gilly excel at engaging the younger Chinese audiences, as these digital personas play a key role in advertising and influencing product sales. Moreover, with digital influences, brands can easily curate the personality, look and values that appeal to their audiences and have complete control while doing so.
Currently, China houses the world's largest gaming population with over 706 million active gamers, of which 59% of gamers play on mobile devices. In 2021, the mobile gaming market in China reached a staggering $45.49 billion, accounting for over 35% of mobile gaming revenue worldwide.
Of these active gamers, 41% reported surfing the internet while 22% chose shopping as their favorite leisure activity. Based on these facts, it is clear to see why brands should be drawing inspiration from L'Oréal's campaign. In an increasingly digitalised world where young people are spending more time than ever on their phones, gamification or any other fusion of digital and physical worlds is a sure-fire strategy to captivate this young group of Chinese consumers.
Ultimately, the partnership of these two well-renowned brands serves as a win-win in terms of far-reaching traffic and outreach. For the rest of the world, this collaboration provides insight into a whole new realm of marketing and brand collaborations.