After four years of protective renovation, Zhang Garden (or Zhang Yuan in Chinese) has had a new lease on life. The western part of China's first modern pleasure garden started welcoming visitors on 1 December 2022 with global luxury labels who had been eyeing the compound, including Bulgari Parfums, Dior, Gucci, Louis Vuitton, Moёt & Chandon and Vacheron Constantin, rushing to grab a foothold in the neighbourhood sitting at the heart of West Nanjing Road in the metropolis of Shanghai. The most famous and flourishing of commercial streets, it generated an annual revenue of 30 billion RMB ($4.30 billion) in 2021, according to the Chinese economic media outlet 21st Economics.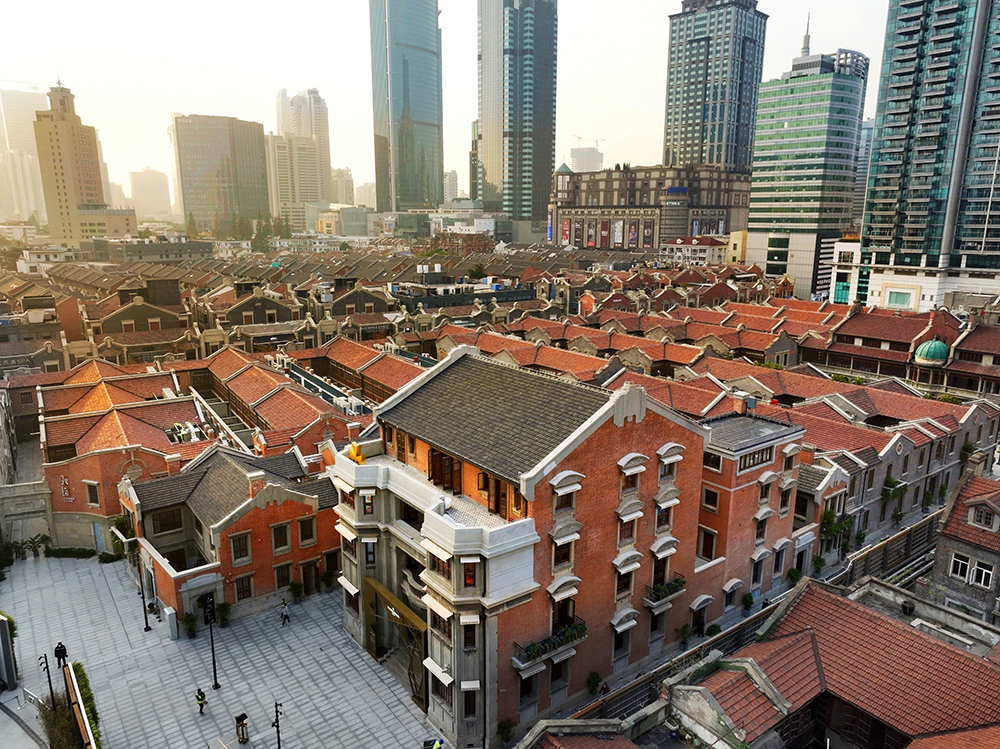 Formerly known as Arcadia Hall, the site was first built in 1878 as a fairground for foreigners. Zhang Garden came to life later when the area was acquired by Zhang Shuhe in 1882, a businessman from the neighbouring city of Wuxi and was opened up to the public afterwards. Therefore, it carries on the local heritage of Shikumen (or Stone Warehouse Gate), a classic Shanghainese architectural style that combines Western and traditional Chinese architecture designs, which has been classified as type one "lilong" (lane houses) residences.
"The Shikumen architecture comprises of new style lilong, and fine mansions and villas," said Shen Xiaoming, Zhang Garden restoration project designer in an interview with Chinese media, The Paper, "Zhang Garden bears artistic personality, integrity and diversity."
With a well-integrated neighbourhood layout, and a range of historical architectures symbolising different cultures, Zhang Garden is the largest, most exhaustive and diversified building complexes of its kind in Shanghai. The cultural background has set the compound apart from traditional commercial complexes, as commented by Hu Danting, consultant for the East China region of the American commercial real estate services and investment firm (CBRE), who is also responsible for Zhang Garden's merchants.
"The historic uniqueness carried by Zhang Garden's century-old buildings have provided a bedding ground for big brands, facilitating the integration of brands' value and local history…This has also been a new experiment in experiential retail," added Hu.
Leveraging the compound's cultural uniqueness and its residential characteristics, home-style showcase spaces have coincidently been the go-to amongst those luxury brands in a bid to resonate with the city's shrewd Gen Z and Millennials through a retro-modern lifestyle.
While Louis Vuitton opened its first global home store with the house's signature homeware collection Objet Nomades, Dior also debut its iconic Medallion chair, Miss Dior, created by the French industrial designer Philippe Starck to enhance the home ambience.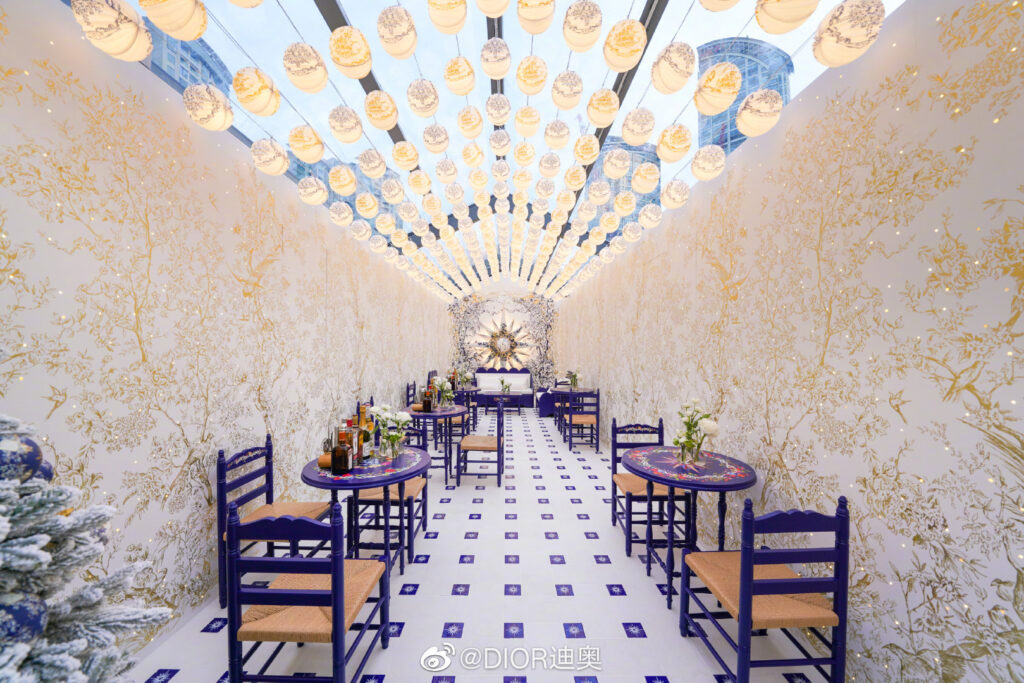 The mansion's other offerings range from womenswear and menswear to handbags and shoes which are displayed in a cloakroom-like space. And the artistic installation designed by Italian contemporary artist Pietro Ruffo and a lounge room, CAFÉ DIOR has further strengthened the sense of home.
Another home store was curated by the Swiss timepiece maker, Vacheron Constantin. Occupying a four-story building, the exhibition titled Maison 1755 The Art of Time [HOME] presents four chapters including Inspiration Space, Premium Watchmaking, Imaginary Space and Art Room, showcasing the legendary collections, its delicate craftsmanship as well as artworks created in collaboration with artists from the Central Academy of Fine Arts, where the local's interpretation of modern life in the Chinese city has been recreated.
These brands' moves have exemplified the cultural and societal values that Zhang Garden embodies, which would also be an invaluable agency for luxury marketers to capitalise on considering the neighbourhood's overall mood is compatible with their deluxe positioning. Such an environment is also in line with their tendency to create more immersive and experiential activities in exchange for better consumer engagement with China's lucrative demographics. Therefore, the reopening of Zhang Garden could be a boost for players in the world's second-largest luxury market.