On December 10, Bulgarian designer accessories brand By Far opened its first flagship store in all of Asia. Located in Shanghai's Zhang Garden, this is the second flagship store in the world following its first store in Los Angeles.
Infusing the characteristics of the Shikumen houses in Zhang Garden into its two-story shop, By Far echoes the neighbourhood's unique charm through its design. On the first floor, a circular sofa is set up outside the retail space, forming a space for chatting, comfort, and relaxation. Meanwhile, the second floor is the "BY FAR living space", meant for conceptual experiences, with a pink dressing room and lilac purple VIP salon for consumers to enjoy.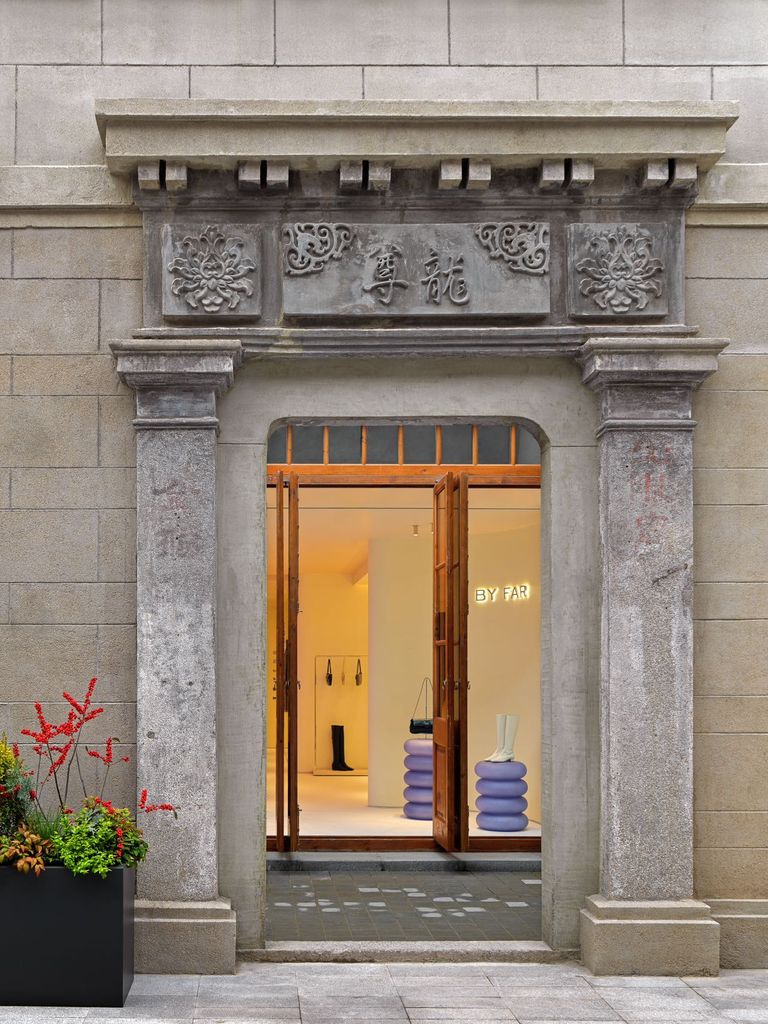 On the opening day of the flagship store, By Far not only showcased its popular products but also introduced its never-before-seen fragrance series 'Daydream' for the first time. Consisting of a total of 7 perfumes, the series comes with charms and bracelets that match the brand's handbags. Moreover, the brand invited famous Chinese actress Zeng Li to help promote the event, who graciously appeared at the ribbon-cutting ceremony and starred in the brand's advertisements for the branch, which further fuelled the hype on social media.
Prior to the inauguration of the store, By Far first tested the waters of the Chinese market by hosting a limited-time pop-up store in front of Shanghai's youth-oriented TX Huaihai Mall. Moreover, By Far extended its reach into China's digital realm with the premiere of its own digital collection on Xiaohongshu's R-Space as well as the roll-out of its first-ever digital collectibles ahead of China's Valentine's Day.
Since 2018, By Far has been focused on tapping into the potential of the Chinese market. Soon after entering the Chinese microblogging site Weibo, the Bulgarian brand hopped onto China's Instagram-like Xiaohongshu, where its popularity among Western celebrities such as the likes of Kendall Jenner and Bella Hadid helped the brand become an instant hit among netizens.
According to Valentina Ignatova, co-founder and CMO of By Far, "the numerous vivid content creators on Xiaohongshu", such as bloggers and KOLs, contributed to the brand's growth, establishing brand awareness before it even entered China.
At present, the opening of the Zhang Garden flagship store is just the beginning for the Bulgarian brand, as it plans to expand further into the Chinese market. Starting from January 2023, By Far intends to open more directly-operated stores in shopping malls located in key business districts in first-tier and other cities with growth potential in the luxury market.
Join our newsletter