It has only been a month since Louis Vuitton dropped its first restaurant in Chengdu, China, an official UNESCO City of Gastronomy and vibrant capital of the Southwestern Sichuan province. But the conglomerate is ready to take another stride, testing the luxury fashion house's first global home store in the metropolis of Shanghai.
Announced on 25 November, the new installation is located in a century-old, three-story mansion near Nanjing Road, one of the main high-end shopping streets in the financial hub, and welcomed consumers from Monday 28 November with appointments required before visiting.
The home furnishings and interior design space is designed to be a mechanism for the label to permeate wider aspects of wealthy Chinese people's lives. The storefront will be trialled as a pop-up store in the initial few months before a decision is made as to whether to turn it into a permanent special exhibition space, according to a statement published by Louis Vuitton.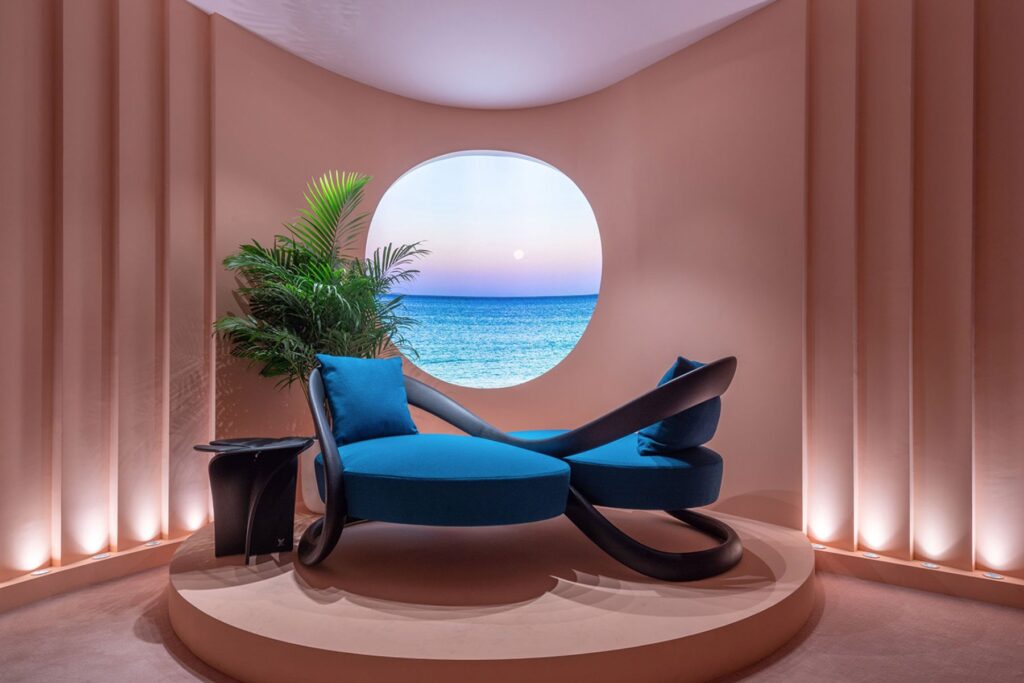 During a media preview, a staff member at Louis Vuitton revealed that a bright-hue cocoon chair designed by the Campana Brothers was priced at over 700,000 RMB ($97,641.94) while a milk-bottle-shaped lamp covered in leather straps is believed to be worth 10,500 RMB ($1,464.63).
Noticeably, the showcase space also includes designs created by Frank Chou, who is the first mainland Chinese designer that the luxury label has ever collaborated with for its Objet Nomades homeware collection, a further endeavour to create a homely ambience that resonates with local consumers.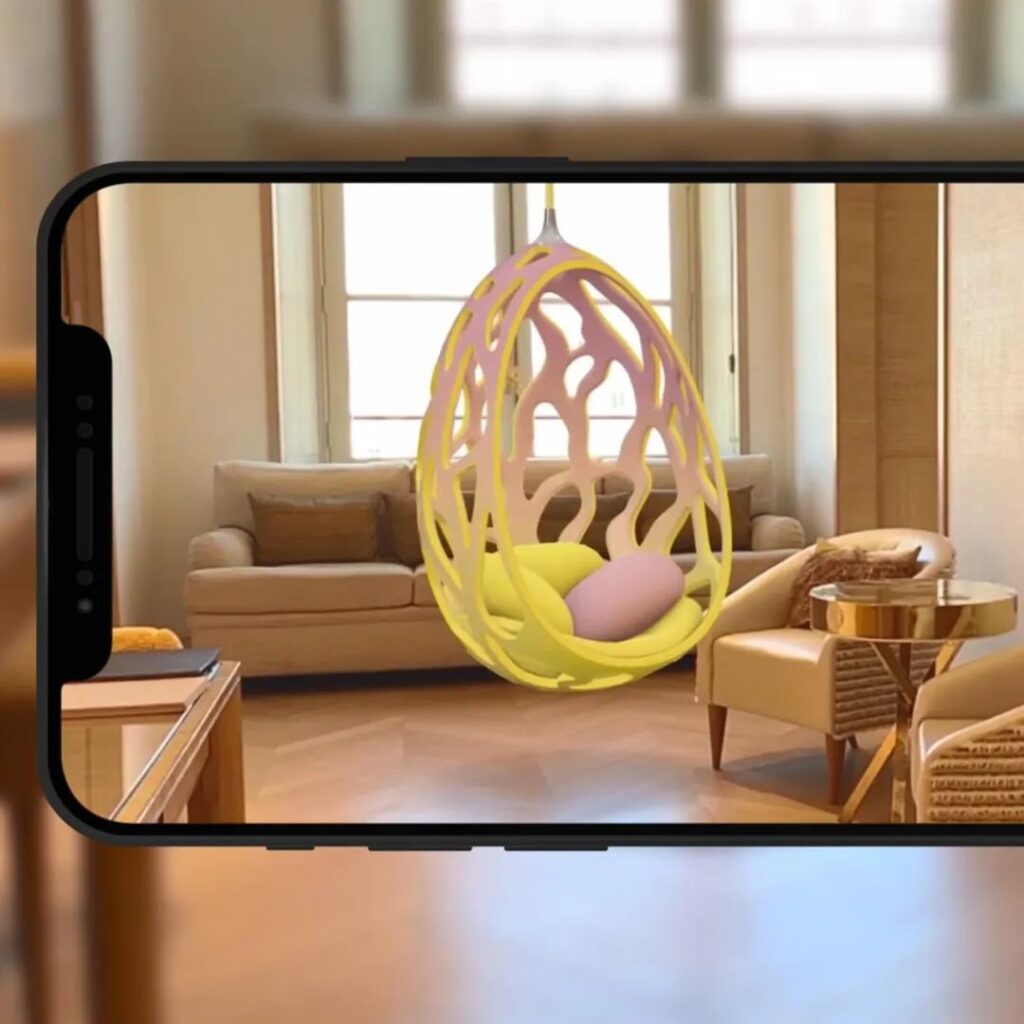 A similar approach has been taken by the American luxury brand Ralph Lauren, who had its first restaurant bar in the Asia-Pacific region land in Chengdu Taikoo Li in July and now the brand's first Ralph Lauren Home store in mainland has arrived at the Shanghai Jiuguang Centre, the largest retail complex in Jing'an District, in the north of the city.
Displaying a range of luxurious furnishings and housewares including bedding and bath towels to home decorations and accessories, the space presents a retro-modern ambiance with a combination of magnificence and delicacy that is crafted into "a home away from home providing a comfy place for busy urbanists with a Ralph Lauren lifestyle".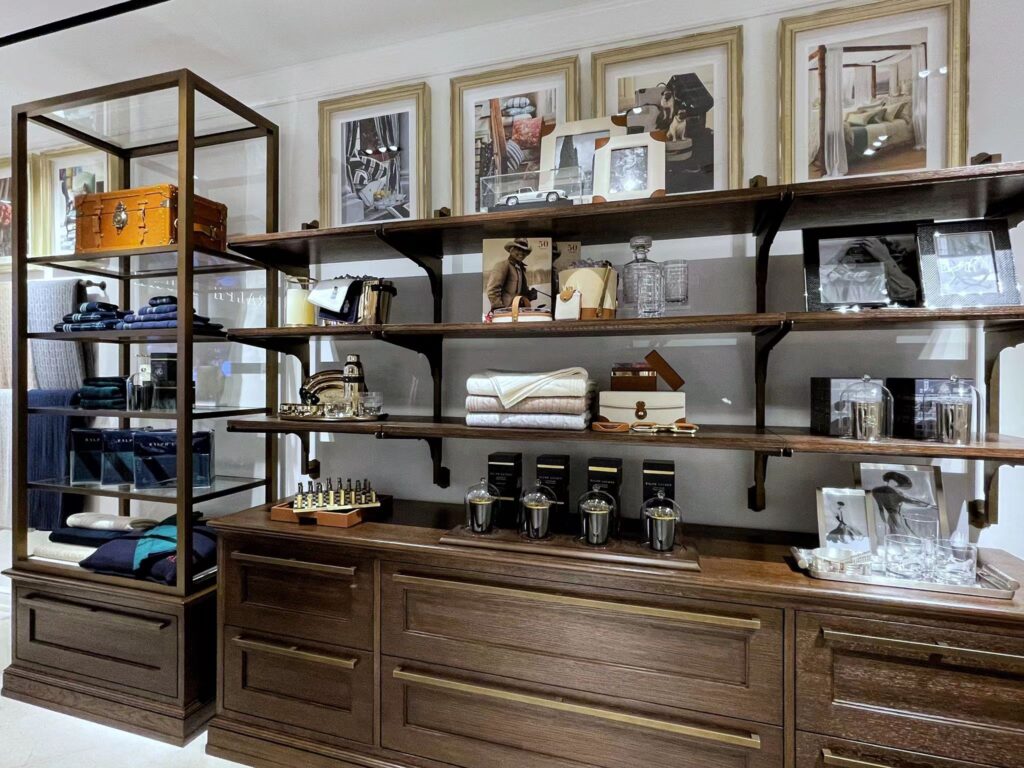 These close actions taken by luxury brands are in swift response to the changing attitudes towards their lifestyles amongst China's young generations. Commenting on Louis Vuitton's new opening in Shanghai, Bobby Verghese, consumer analyst at GlobalData said, "LVMH is striving to…reposition itself as a contemporary luxury brand by tapping into new avenues that resonate with dynamic Chinese Millennials and Gen Z consumers.
The observer highly regards China's home furnishings market, with data gathered by his employer suggesting sales of the relevant sector in China is set to reach $782 billion by 2026. "Unlike their predecessors who prioritised privacy, the Gen Y digital immigrants and Gen Z digital natives are not averse to flaunting their lifestyles on social media." Therefore, these global names are making shrewd moves to gain an early-bird advantage in further unleashing the savvy demographics' luxury consumption appetite.
Join our newsletter