The non-fungible token (NFT) hype has got off to a slow start in China but is now picking up pace despite a nationwide crackdown on crypto-related activities.
NFT is a blockchain-based technology, used to certify the authenticity and ownership over different types of artworks. Pictures, videos, GIFs, and even tweets can be tokenized and traded on a marketplace as unique virtual assets, a game-changing opportunity for marketers, collectors, and speculators. It is something we have seen become more widespread and newsworthy in the West with art like Banksy's and memes.
Far more recently, many Chinese major players — from Big tech, blockchain startups to retail brands — have jumped into the NFTs bandwagon. However, domestic NFTs companies must strictly comply with China's regulatory framework, while Beijing's ongoing crackdown against cryptocurrencies has increased, uncertainties over the future of the local NFT market continue to be asked. It is this interplay of state and economy that makes the NFT market precarious but valuable within China.
Business models and NFTs
Companies are still sorting out how NFTs can be incorporated into their business strategies. For example, the global payment company Visa spent $150,000 for a famous token-based digital avatar named CryptoPunk in order to build on the free press surrounding NFTs and boost its reputation. This effective marketing strategy comes at a fraction of the cost of traditional advertising campaigns and as a direct result, Visa's market capitalisation shot up to $5billion in a matter of days.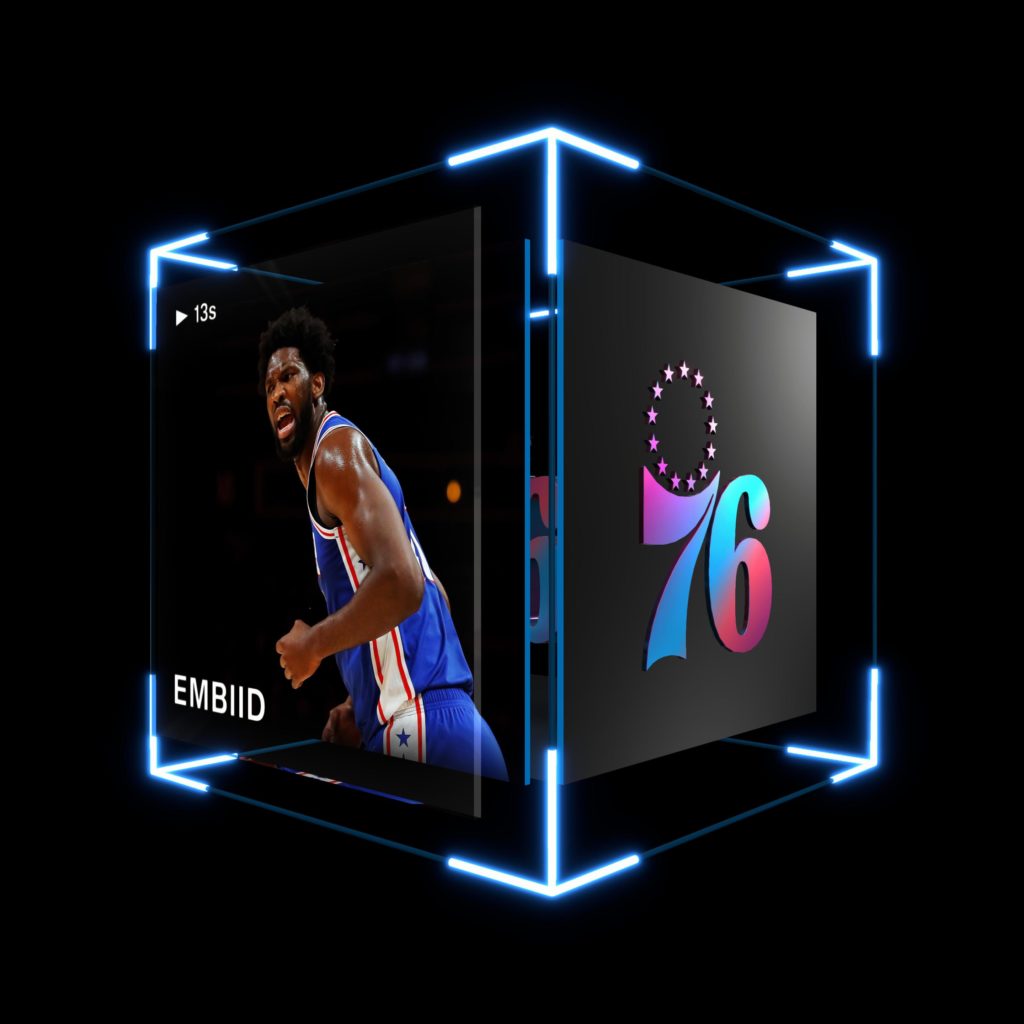 Meanwhile, the NBA pushed the NFT concept even further and partnered with Dapper Labs, developer of the popular NFTs game CryptoKitties, to create a series of NFTs video highlights.
Similar to trading cards, fans can purchase these unique basketball clips on the NBA Top Shot website or trade them within a dedicated mobile app. Last month, Lebron James made history after one of his virtual cards was sold for over $230,000, the highest sale ever made on the platform.
Ultimately, opportunities to bridge the gap between businesses and consumers seem limitless yet, brands are still experimenting with this nascent technology. With that said, the footwear giant Nike has already announced a move into NFTs with "CryptoKicks,", the pairing of a digital token with a physical shoe release, a first in the sneaker industry.
In China, domestic companies are quickly catching up on NFT's. while steering clear of cryptocurrencies, to avoid any obvious issues with the Chinese Government.
Chinese NFTs and Metaverse
The Chinese NFTs industry has grown rapidly after a relatively late start compared to foreign peers. With the first major crypto art exhibition, 'Virtual Niche', opening its door in Beijing in April 2021, discussions about the topic emerged on local social media and forums while new NFT's marketplaces sprung up.
The buzz steadily gained traction and finally reached a tipping point in May 2021, when the first NFT Chinese song was purchased for $47,000 during an auction. Shortly after, realising the commercial value in NFT's, Chinese tech giants and luxury brands jumped on the bandwagon to claim their slice of the pie. 
QQ Music, a subsidiary of Tencent, launched a series of digital music collectibles featuring a popular Mandopop singer, meanwhile, Alibaba released 50 NFT mooncakes on its e-commerce platform Taobao for Mid-Autumn Festival 2021. Although none of these pastries were real, shoppers snapped up the whole batch in less than 48 hours, showing a consumer desire for NFT's within different markets.
Adding to the buzz, French luxury brand Louis Vuitton revealed an NFTs game for the iPhone, 'Louis the Game'. The app hit 500,000 downloads a week after its release in August 2021, with China being the biggest market driving downloads.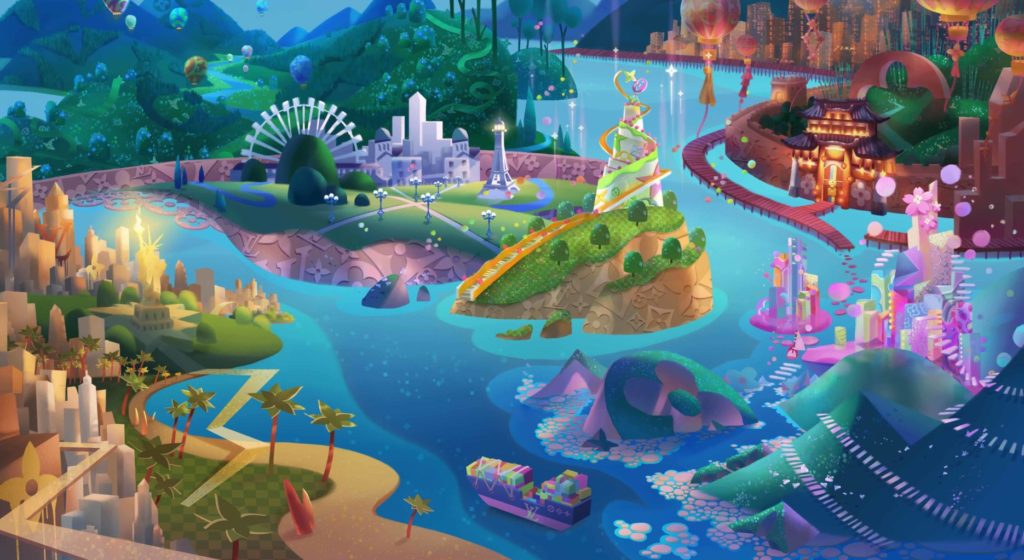 Behind the rise of NFTs, another trendy tech idea is also gaining ground, The Metaverse: a virtual extension of our current existence. Decentraland, a first-ever Metaverse owned by its users, was opened to the public in 2020.
Within this decentralised platform, users can own virtual lands, monetize their NFTs, and share social experiences. In fact, a virtual Chinese city named Dragon City became the largest plot of land on the platform, created by a group of crypto fans, the city boasts historical Chinese buildings, modern skyscrapers, and even casinos.
In response to the rise of Metaverse, Alibaba and Tencent have already registered several trademarks related to the Metaverse while Zhongqingbao, a Chinese game studio, has announced exploring the concept with the development of a wine-making platform: 'Brew Master'.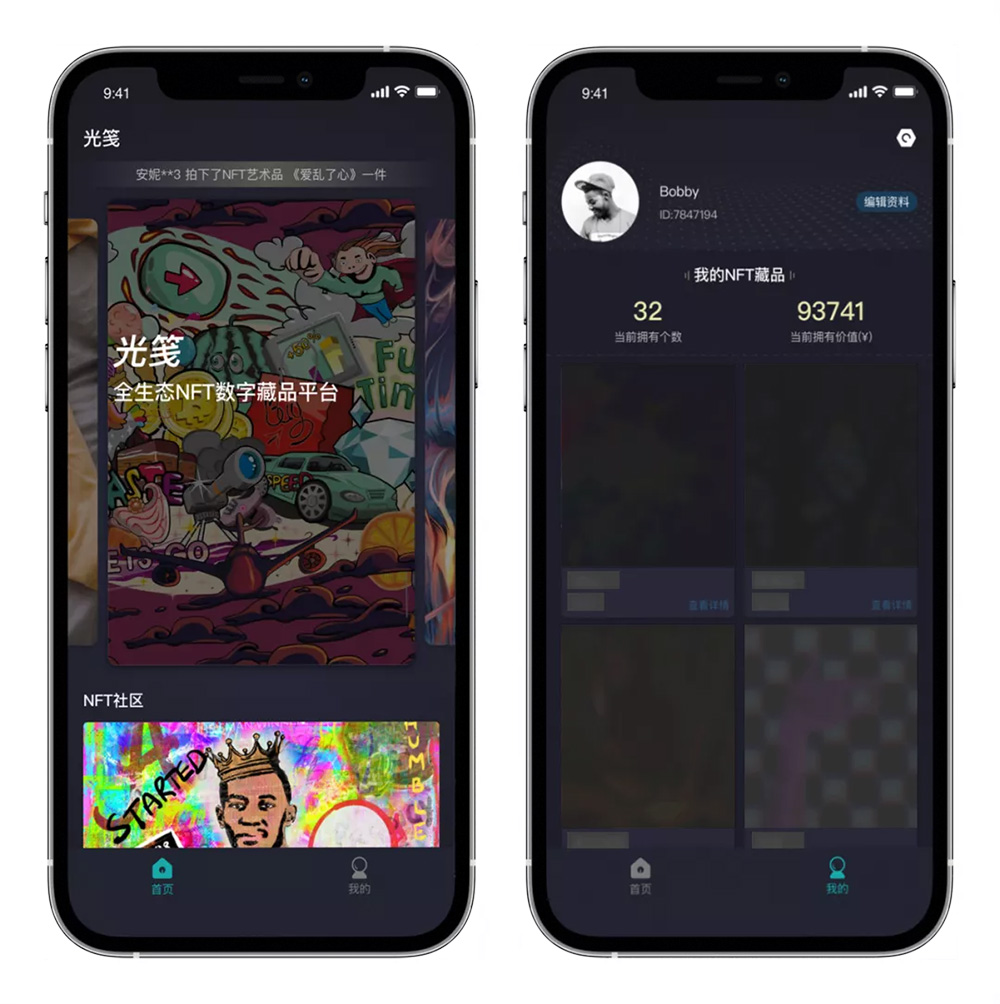 Although China is the first major economy to have an official digital currency, the Digital Yuan, local regulators have banned crypto-related activities and warned against investing in virtual reality technologies, including NFTs and Metaverse.
Whilst the Metaverse and NFT's are popular among Chinese consumers, brands working within China have to walk a tightrope in terms of legal restrictions. This fine balance makes the market more challenging but potentially more rewarding at the same time.

Chinese NFTs come with a twist
Outside China, most NFTs are minted through the decentralized Ethereum blockchain. Users must have an Ethereum wallet and a quantity of Ethereum, the second-largest cryptocurrency, to make any transactions on the NFT market.
But with the ban on cryptocurrency in China, domestic companies have had to come up with various solutions to decouple NFTs from overseas blockchains and crypto-related activities.
Tech giants have developed their own blockchain infrastructures, and ban NFT resales to limit speculation, while buyers can only use Renminbi and non-crypto payment methods like credit cards or Alipay for their NFTs transactions.
Consequently, Chinese NFTs lack important specificities, none of them are fully decentralised since blockchains are owned by private entities, and their financial aspect is downplayed to reduce unwanted attention from local regulators.
While no specific domestic regulations have targeted NFTs yet, the probability that the government will act is high, especially when coupled with the increasing market of NFT's in China. Some Chinese state media bodies have already criticised the NFTs frenzy and warned of a potential bubble in this new digital asset market.
Nevertheless, the domestic market is still booming. Macdonald China has just unveiled a collection of 188 Big Mac Rubik's Cube NFTs to commemorate 31 years of existence in the country.
Meanwhile, 20,000 NFTs were issued by a Chinese official organisation for the upcoming 2022 Asian Games. This release, the first of its kind, reflects a more receptive attitude from Chinese regulators toward NFTs, so long as they don't involve speculation and crypto trading.
Local artists, Tech giants, and start-ups have already embraced the digital token, who will be next to jump on China's NFTs bandwagon?
Read more: