The demand for professional home cleaning services has been increasing rapidly among members of China's growing middle class. In the past three years, cleaning industries along with other businesses such as personal care have witnessed a boom. It was estimated that the value of the home service industry surpassed 800 billion RMB ($119 billion) in 2018, and it is forecasted that it will soon exceed 1 trillion RMB ($ 149 billion).
Why is there an increase?
One factor behind this boom is the rise in disposable income among the middle class. With a high number of women having more demanding work schedules, more affluent people are choosing service companies to clean their homes. This has led to the need for companies to set higher standards for such services.
Recently, Xin Heng, the CEO of Dazhong Gongjiang (a professional cleaning company in Beijing), commented that the rating for China's home services stands at only 55 points compared to Japan's home services which stands at 80 points and shows that there is a lot of opportunity in this sector for development.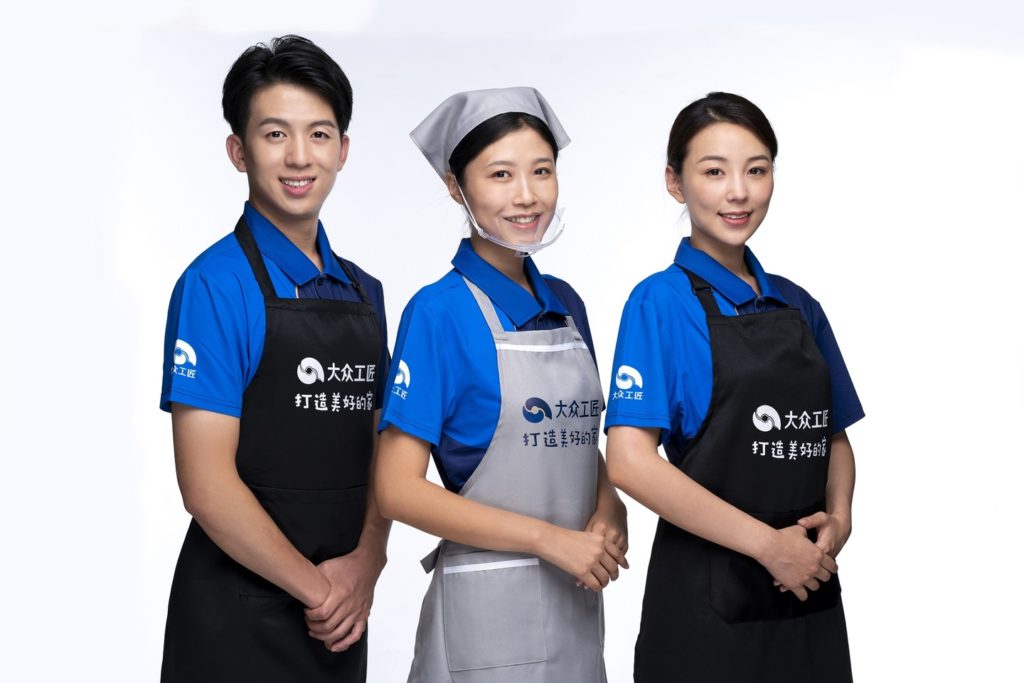 Professional cleaning services unique value
When compared with traditional self-employed housemaids, professional companies offer a more standardised service approach, and they can be readily accessed by cleaning through the internet. A good example is the start-up company Dazhong Gongjiang, mentioned above, which was launched in Beijing in 2016. By offering its range of services online, the company can meet the different requirements of its customers. They can 'order' different services such as a home appliance cleaning, and rate the cleaner's performance using the mobile app. One of the advantages of this service is that it saves time and cost as customers can simply place an order for a routine three-hour clean.
Further, it appears that this trend is appearing in upper-tier cities such as Shanghai, Shenzhen which all offer these types of services online. Indeed, Dazhong Gongjiang is hoping to expand to more than 20 cities in China by the end of this year. Other popular companies operating in multiple cities include: Jin Jia Fu, Jingdong Jiazheng and Qingxi Daojia.
The benefits for professional cleaners
Moreover, it seems that it is not just the customers who benefit, as the workers gain as well. Many of them are migrants who come to big cities to earn a higher salary. Whilst there is some slight prejudice towards cleaners as it can sometimes be viewed as 'embarrassing', the job provides a significant opportunity for uneducated women. Take, for example, Wang ShuiPing who works as a home cleaner for Dazhong Gongjiang in Beijing. She has two children and moved out of the city to create a better living environment for her family. Living in dormitories provided by the company, other cleaners such as Zhang Yan are able to visit home in the holidays and can earn up to 9,000 RMB ($1,360) a month. Whilst considered to be a low-paying job, it is a considerable amount to what these workers used to earn outside of Beijing.
The negatives of working for cleaning companies
Companies in the service industry tend to employ migrant workers in search of better employment opportunities.
Like in any country, migrant workers do most of the low-wage labour. In companies such as Dazhong Gongjiang, new employees must complete a week's worth of training and pass tests before they can start working for clients. For the company, it is a great economic opportunity as it enables these service companies to create more jobs for migrant workers and help them improve their livelihoods.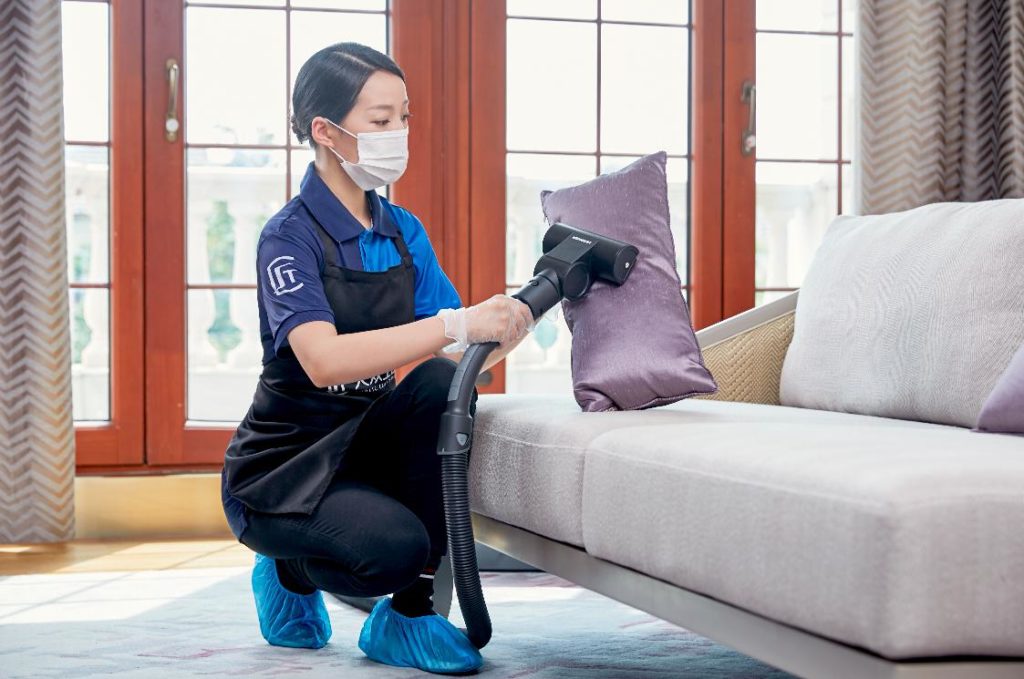 Yet, there are downsides as the work is very tiring. Workers typically clean two to three houses a day and if they are rated badly online this of course affects their salary as they might be at risk of not receiving their bonus or more job orders. Furthermore, since the majority are female domestic workers, the job brings slight vulnerability as in any low-income job there is less regulation and with low education levels, this also exposes them to targets of abuse. But overall, the advantages exceed these disadvantages as these upmarket companies are able to provide better job security for their workers.
The future of the cleaning industry in China
The cleaning industry in China looks promising. With the aid of technology, these start-up companies have an abundance of opportunities. In the West, professional home cleaning services are also in high demand, but notably in China companies have utilised the idea of placing 'orders' online. Through this technology, customers can access and place orders for home services through Alipay or JD.com, offering greater convenience and have their home cleaned efficiently at a reasonable cost within a shorter period.
Within the next few years, it will be interesting to observe the emergence of more start-up companies offering top-quality home services and investing more into this sector.
Read more: