The plastic surgery boom!
Last year, the market for cosmetic surgery in China reached 265 billion RMB ($36.71 billion), and it is estimated that it will hit 1 trillion RMB by 2025! Twenty years ago, the plastic surgery market barely existed in China, but alongside the changing attitudes towards self-image and a rising consciousness amongst young people to "look their best", getting cosmetic surgery has become a "collective" craze. Indeed, the most popular procedures are double eyelid surgery, nose job, and lip plump. In general, the industry is more popular in first and second-tier cities with an overwhelming majority being women. Whilst male clients do seek surgery, women aged 20 to 35 are the main drivers of the market.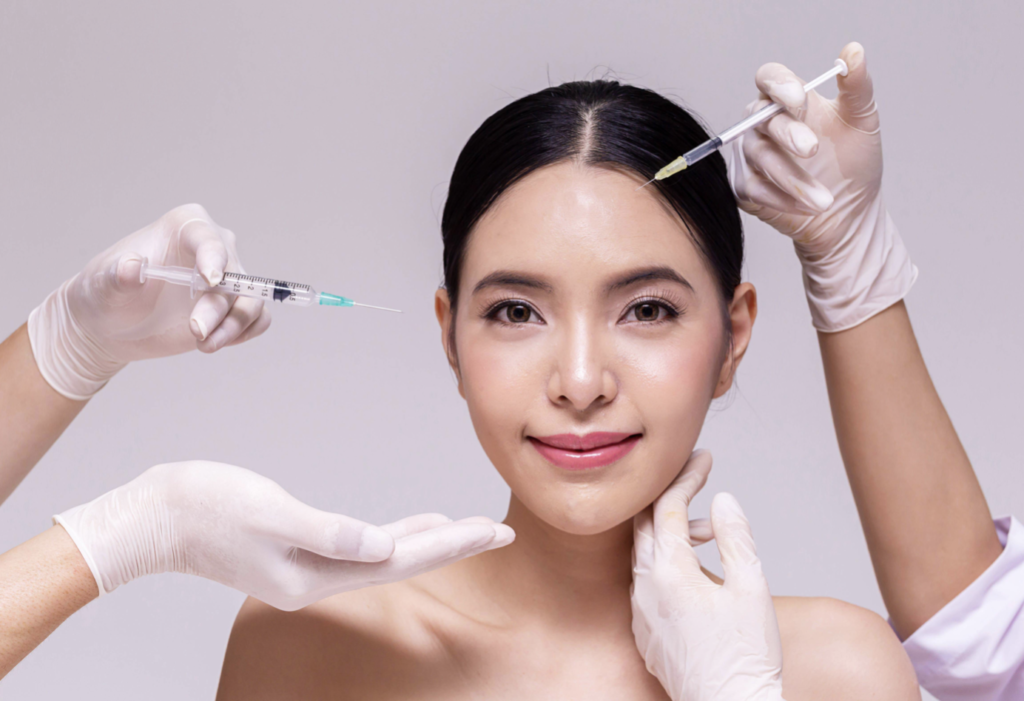 In many ways, when it comes to body image issues, the Chinese younger generation has similar worries, compared to young people in the west. But the concept of beauty differs drastically from other Western countries. Contrary to the aspired 'Kardashian' look, young women have a desire to have porcelain white skin, a slender body, and a small youthful V-shaped face. Unlike Western body issues which mainly focus on socially imposed body insecurities, in China, there is an increased demand to conform to a single beauty ideal.
Social media driving the surge in the plastic surgery market
Social media and the burgeoning celebrity culture are feeding the young's interest in plastic surgery. Often accompanied by "before and after" photos of celebrities' operations, many are motivated to "copy" their faces and even use their transformations as a "template" for their own plastic surgery procedures.
Moreover, together with social media, there is increased pressure amongst young millennials to "look good". In fact, social media apps such as Gengmei (which means "more beautiful") and So-Young have further fueled this desire. Through these online platforms, consumers can scan their faces to see what "work" needs to be done and book and pay for appointments and surgeries.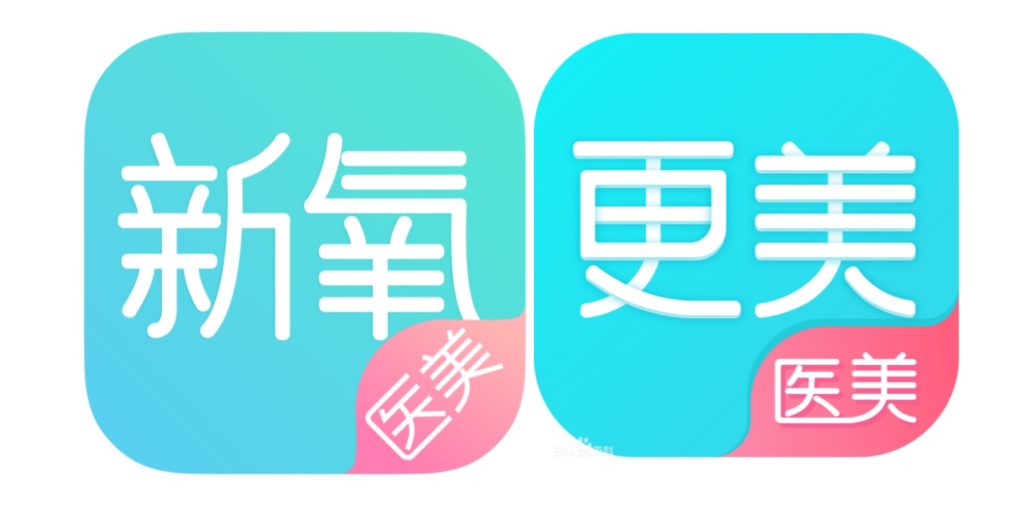 Apps such as these are continually rising in popularity, for example, launched in 2013, Gengmei's users have surged from 1 million to 36 million. Women use these sophisticated apps to "perfect" every part of their appearance and evaluate which procedure they need. For instance, in the app "So-Young" women can "score" their faces based on mainstream beauty standards and get a detailed 'to-do list' to improve their score and appearance.
The downsides of the market
Yet there are many downsides to this cosmetic surgery boom. For one, there are many unlicensed clinics. According to a Global Times report, China had more than 60,000 illegal clinics in 2019. And whilst China's National Health Commission is taking action to improve personnel training and regulate the industry, having surgery is still a major risk that many young people are willing to take.
For instance, 23-year-old Ruxin is planning to take 'double' eyelid surgery to make her eyes look bigger. Like many of her peers, she is on the hunt to find the most suitable surgeon, but it is difficult and costly. Eyelid surgery costs between $300 to $1,200 and if there are any complications, fixing the mistake might cost double the price.
Why do young women take the risk?
Conforming to beauty ideals is not just to make one more desirable for romance, but also for specific jobs. In China, some job applicants are often required to submit a self-portrait. And, whilst perhaps it is not openly specified, with more young people seeking jobs that require livestreaming on the internet, there is a renewed focus on appearance. Livestreaming in China has become a big business, and many want to look pretty in front of the camera.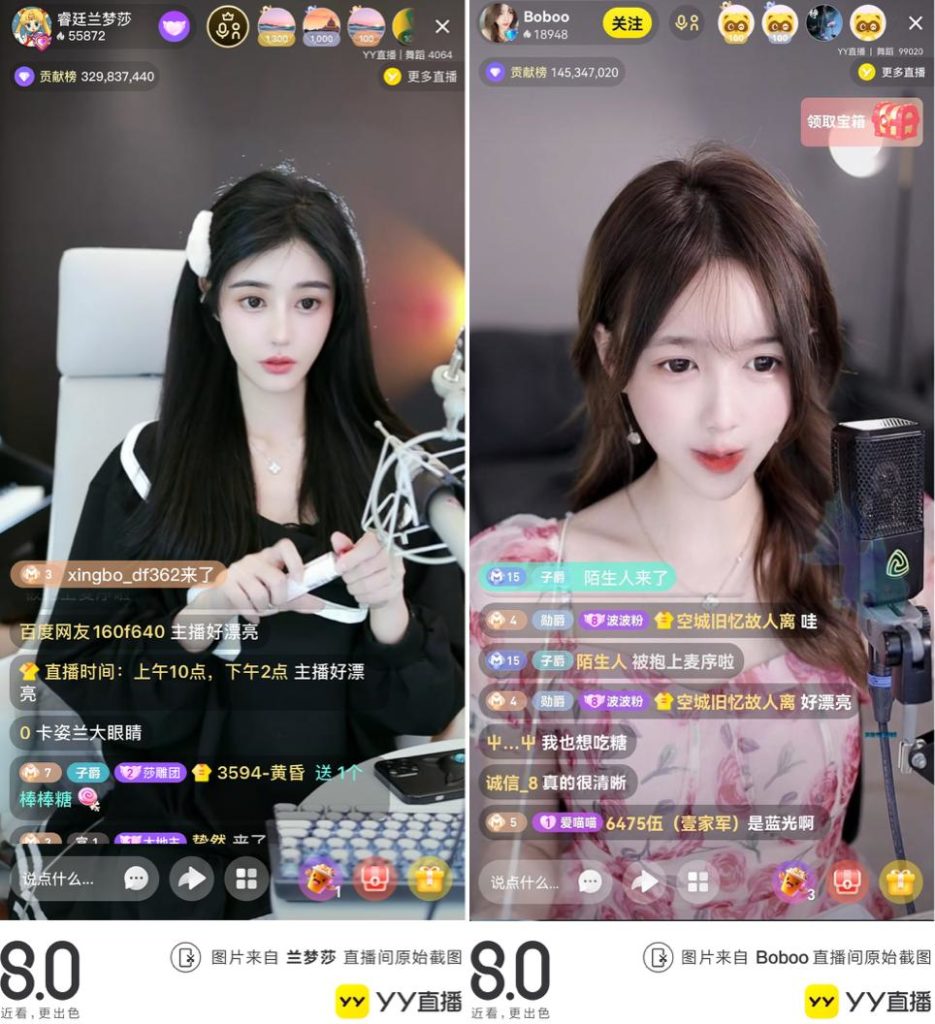 Anxiety about one's appearance continues to mount amongst young millennials. Although local and foreign brands such as Nei Wei (a local underwear brand) and Olay (a foreign cosmetic brand) have tried to 'change' the narrative these brands have struggled to resonate with some Chinese youngsters.
Positive campaign messages such as "you are enough" or "who gets to decide if I am pretty or not?" do have certain limitations but its narrative acts as a point of resistance towards the social norm. Indeed, it has the potential to connect with young audiences, especially with those who are struggling with their appearance.
A "toxic" social phenomenon
Whilst to some extent these increased numbers of plastic surgery candidates are good for businesses and tech companies who work in this industry, the alarming surge of cosmetic procedures is a worrying trend for young women in society.
Though it was seen as a taboo in the past, conforming to a specific standard of beauty has created anxiety for young people to achieve the "perfect" image. It is hoped that through campaigning, both local and foreign beauty brands can help youngsters embrace their true selves and acknowledge the psychological impact of these rigid social standards.
Read more: