When in Rome…
Since Louis Vuitton's livestream debut in 2020 on China's largest lifestyle-sharing platform Xiaohongshu, more global luxury labels have turned to live broadcasting over the past two years. The practice has become commonplace for brands such as Burberry, Coach, Dior, Gucci, and more, across China's digital space, including e-commerce giants Taobao and Tmall and social media platforms like Weibo, and Chinese TikTok Douyin, and its rival Kuaishou.
Despite timely actions that have been described by some as "resigning their brand positions" in a bid to hop on China's livestream bandwagon, which has grown into a market valued at 295 billion RMB ($43.7 billion) as of 2021 fuelled by COVID outbreaks, luxury players' livestreaming efforts have not yet hit the mark from a sales point of view following lacklustre viewership and engagement.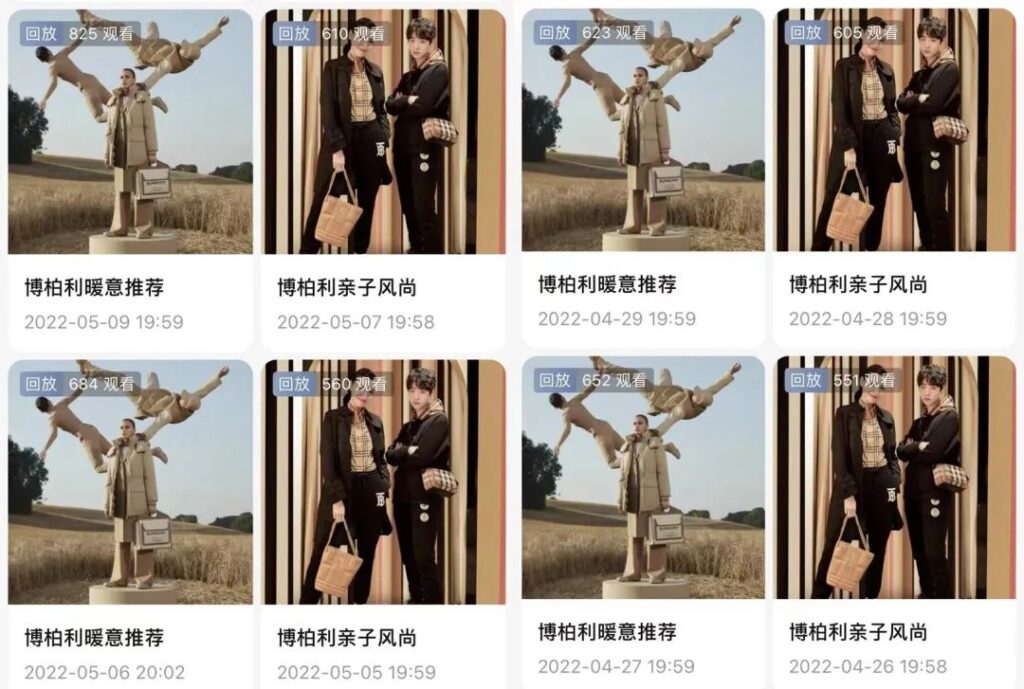 Luxury brand's three approaches to livestreaming
By far, luxury brands who decide to "do as the Romans do" have discovered several approaches to livestreaming including live broadcasting runway shows, store scouting and the most direct way, studio selling. Fashion show livestreaming is the most endorsed option as brands have full control over the entire event whilst also being able to maintain the brand's premium image, and so far, it has turned out to be the most effective online traffic driver too.
Most recent examples include Louis Vuitton's 2022 Spring/Summer Womenswear Show last November, which was watched by over 66 million on China's biggest microblogging site Weibo and another 43 million tuned in on Kuaishou. Also seeing momentum was Dior, whose 2020 Autumn/Winter Haute Couture Collection show racked up 8 million views on the day on Weibo where the show was live streamed exclusively and the show's hashtag garnered more than 210 million views.
Meanwhile, some brands took their livestream room to offline stores in an attempt to bring the physical shopping experience to consumers. Burberry has been the one making waves through this different approach by collaborating with fashion bloggers, who took on the role as a customer visiting the brand's flagship store in Shanghai, trying on different outfits whilst a store salesperson explained the product specifications, therefore, replicating an "in-person" visiting experience. The live session drew in over 1.4 million viewers and several accessories on display were reportedly sold out within an hour.
To be or not to be "luxurious"
Luxury brands' livestreaming expeditions tend to be smooth until they come to the territory of the seemingly straightforward studio selling. Brands such as Bottega Veneta have set precedence and struck a chord by adopting this painless pathway. The brand saw the entire 230 units of its Mini Pouch 20 bag priced at 12,300 RMB ($1,821.98) snapped up within minutes during a live event in 2020 where the then top livestream salesman in China, Li Jiaqi was the host, bringing about a sale of over 2.8 million RMB ($414,759.52), showing a great appetite for luxury consumption even online.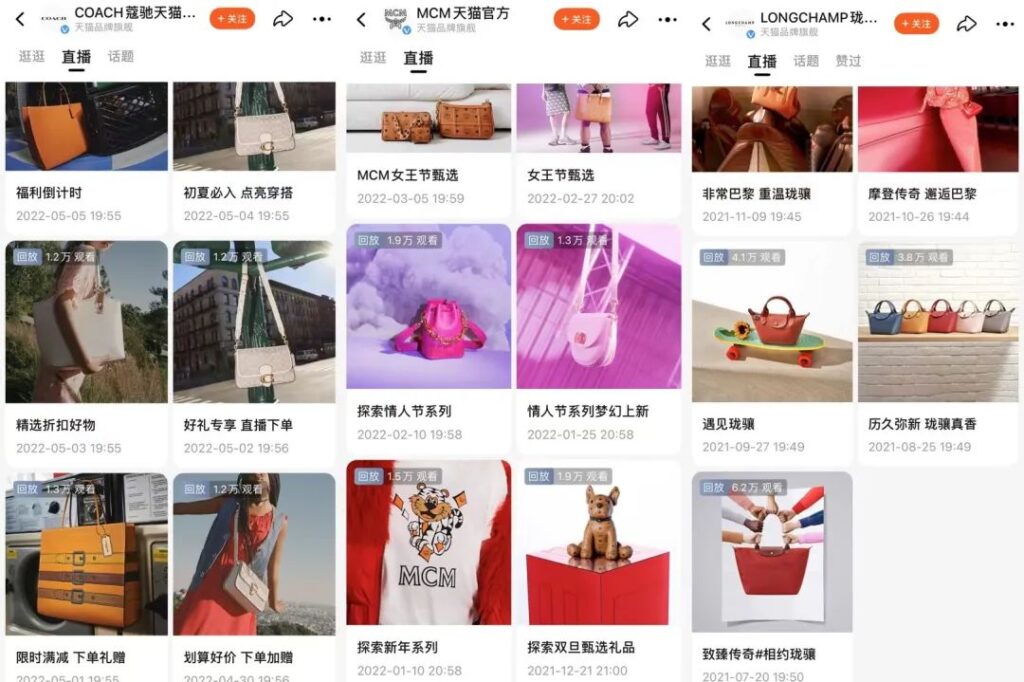 However, gone are the days when top live streamers were steppingstones for luxury brands to navigate the digital space following the fall of former livestream unicorns, including Viya and Li Jiaqi. As the tables have now turned, luxury brands appear to be struggling with striking a balance between a luxurious brand image and their superior market position, with a largely down-to-earth livestreaming ambiance being the biggest pain point.
This is coupled with challenges in navigating new demographics of online consumers who are not necessarily their original target audience and finding ways to spur them into extravagant purchasing via the new channel. Both have taken a toll on their online sales from the live sessions as a result.
While discount coupons and countdown sales have been common practices to encourage purchases in most livestreams, these strategies are incompatible with luxury brands' tone. Moreover, whilst luxury consumers look for the additional value of extravagant purchasing through, for example, brands' history and culture, this content is hardly suitable for livestreaming.
In the meantime, brands such as Dior have been trying to continue its deluxe storytelling in the digital space by posting clips of its brand's commercials and runway shows on platforms like Douyin. However, these efforts hardly resonate with their audience which is reflected by low video views, let alone actual purchases.
A hybrid approach?
Livestreaming is a direct conversation between brands and consumers. While runway shows allow luxury brands to have more control in a livestreaming session, the lack of interaction with audiences means this approach is less effective in terms of generating online sales despite engagement being applaudable.
To better capitalise on China's livestream fever, luxury brands may need to adopt a hybrid approach, leveraging the sensation of live shows while also cultivating a strong relationship with online users through interactive live sessions. After laying the foundation, it would be easier for brands to convert this enthusiasm into actual sales through means such as streaming scouting stores. These combined efforts would also allow luxury brands to maximise their strength in exhibiting and generate more exposure for their physical assets while diversifying online output.