On September 9, the Beijing Intellectual Property Court ruled in favour of luxury fashion house Christian Louboutin against Guangdong-based company Wanlima in a legal battle over its red sole trademark.
Designer brand Louboutin sued Wanlima for selling lookalike red-soled heels on Wanlima's official Tmall store, Saint Jack Tmall store, and at the department store Beijing New World Centre — a clear violation of China's Anti-Unfair Competition Law.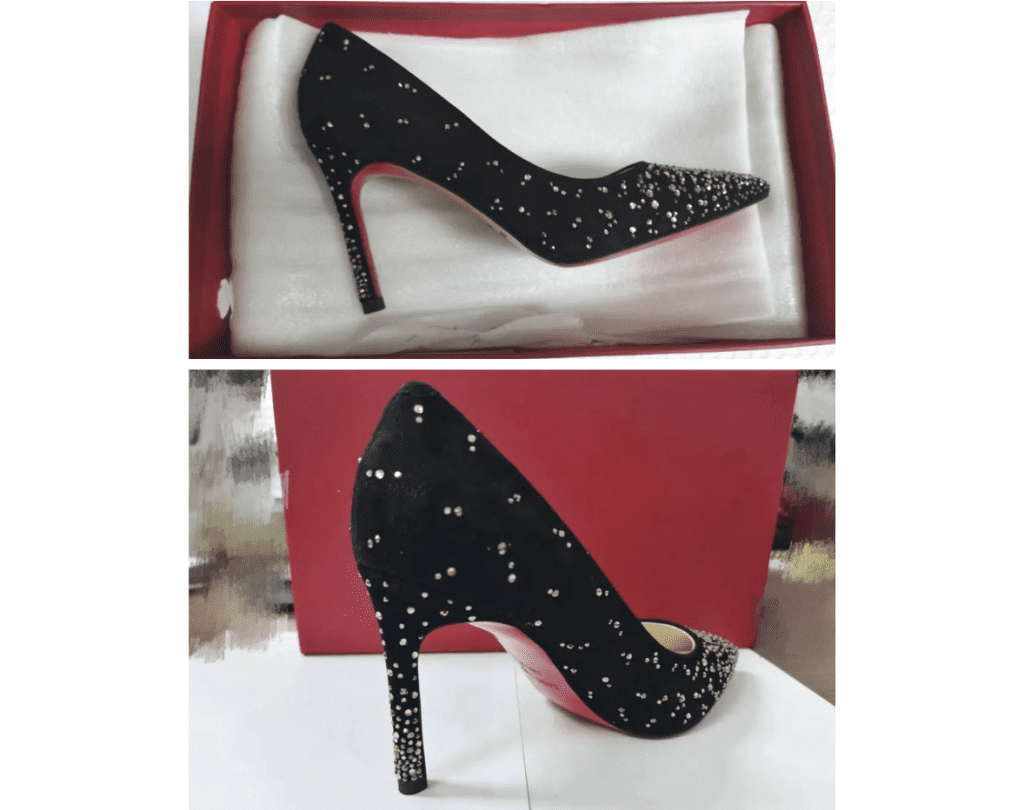 According to the Beijing IP Court, Louboutin submitted sufficient evidence to "prove that [Louboutin's] 'red sole shoes' product and red sole decoration have a high market reputation, have established solid connections with the relevant public, and have the distinctive feature of distinguishing the source of the product."
As a result, the court awarded Louboutin 5 million RMB ($721,980) for damages and legal expenses of 445,000 RMB ($64,245). Defendant Wanlima has also been ordered to immediately and permanently cease its sales of red-soled footwear.
Louboutin's win follows a 2020 victory when the Chinese Supreme Court ruled that Louboutin's red sole deserves recognition as a trademark. Despite the legal victories, however, the French luxury brand still needs to prove the significance of its red-sole design to China's IP court before it can get Beijing's official stamp of approval.
Contrary to the West, where colours carry legal significance in trademarks and owners claim exclusive rights to registered products or services, protecting colour trademarks in China is particularly difficult to achieve. Currently, the Chinese National Intellectual Property Administration (CNIPA) rejects trademark applications with single colours on the grounds of lacking distinctiveness and giving the owner too much power that could disrupt the market.
Louboutin's winning case, therefore, provides a glimmer of hope for brands pushing for trademark registration in China. Moreover, it demonstrates that unfair competition cases are a valuable method for foreign companies to enforce intellectual property rights in China, which will likely increase confidence and investment in the Chinese market by Western brands.
Join our newsletter