In the past, traditional ideas about the value of academic education meant that scholarly pursuits were prized for young people. Since China has a very challenging university entrance exam, teens have typically spent a great deal of their time studying for it. As part of the country's onerous rote learning, children and teens have also had large homework burdens.
Parents tend to strongly promote school achievement as it's a major mode for improving the family's fortunes and the main way to climb the social ladder. This also led, in the same way as in other Asian nations like Japan and Korea, to a huge industry for extracurricular tutoring centres for students to help them improve their knowledge and performance in school subjects. As a result, there wasn't much time for sports, and they were even shunned at times as a distraction from important study time.
But some major shifts have taken place in the last few years and attitudes toward sports, especially for children and teens, have changed dramatically. How and why has this happened? Let's take a closer look and find out what it means for marketers.
Policy shifts related to education and homework
China's Ministry of Education implemented its Double Reduction Policy in late August 2021. The aim of the policy was to reduce the burden placed on students by large amounts of homework and after-school tutoring.
Specific limits were placed on written homework for different grade levels, and school-based extracurricular activities were to be provided to keep students busy until their parents got home from work under government supervision. Private tutoring centres, both online and offline, were strictly curtailed. Centres were no longer allowed to teach school subjects or open on weekends and school holidays. They were also only allowed to use non-profit business models and large tutoring companies were not allowed to have IPOs. Excessive exams were also banned.
With these changes, China has seen a major shift in attitudes toward sports, especially toward young people involved in active activities.
An increased focus on physical education and sports
With tutoring centres closing down in the country, many have turned to become sporting centres for children. Zhou Jinyao, deputy director of the Youth Sports Department of the State Sports General Administration, mentioned that the Double Reduction policy has provided the basic foundation for youth sports to thrive.
One example of this is the Dazhi Education Centre in Shandong. The centre had been in operation for more than 20 years but announced the opening of a sports centre and the launch of a basketball training camp right after the announcement of the Double Reduction policy.
In fact, after the announcement, all senior management teams working in the centre were made to study and make arrangements according to the new national policy requirements. Their step into the sporting direction showcased the early signals of such a transformation.
Under the Double Reduction Policy, there is now strengthened supervision of the sports sector and improved systems and standards to guide standardised and positive development, and help companies maintain quality and safety. The industry is on a healthy development track, providing a strong institutional guarantee of growth.
The Ministry of Education issued the "Compulsory Education Curriculum Plan and Curriculum Standards (2022 Edition)" on the 21st of April this year. In the plan, it is mentioned that "sports and health" classes would account for 10%-11% of total class hours, surpassing foreign languages ​​and becoming the third major "main subject" in early and primary schooling. According to the plan, the new courses and curriculum standards will be implemented in the fall semester of 2022.
The plan also proposes to make full use of after-school services for sports and exercise to promote the development of youth sports after-school training. From these moves, we can see the emphasis on children's sports and health and the development of children's sports and health interests from an early age.
Are youth sports a golden opportunity in China in 2022?
In 2021, growth in the children's physical fitness sector was as high as 204.64%. According to Tianyancha data, there are currently more than 345,000 physical education and sports-related learning centres in China.
From the implementation of the Double Reduction policy in July 2021 to March 2022, China has added more than 54,000 sports education centres. The overall size of the physical education and training industry has exceeded 200 billion RMB ($29.9 billion), and young people account for a large part of this. The field has entered a stage of rapid development.
So yes, it can be considered so. With the number of both parents and children alike showing interest in sports rising, and the number of sports education centres doing the same, it is expected for the market to only grow exponentially.
A focus on big sporting events
The Winter Olympics have just ended and after that, China had intended to usher in a number of large-scale international sports events this year. Unfortunately, due to a Covid resurgence some, like the Hangzhou Asian Games, which was to take place in September 2022, have been postponed to 2023. Despite that, there has never been a more favourable atmosphere for youth sports consumption until now.
With China's great success in previous global sporting events, parents are starting to see merit in competitive sports. It turns out that academics is not the only way to bring out one's merits. And just like with tutorial centres, parents are planning to 'win at the starting line' so to speak, by signing up their children for youth sports classes.
But other than big sports events, what led to the high interest in youth sports? Is there a future for it in China?
Opportunities and challenges in the youth sports sector
In 2020, the penetration rate of the children's physical fitness industry exceeded 1%, indicating that the industry is a typical low-penetration, high-growth industry, and it is in the early stage of development. The future of the industry is promising and there should be big opportunities in the youth sports arena this year and in the next few years.
With the implementation of regulatory policies, companies will need to improve their operational standards and capabilities to become more refined operations.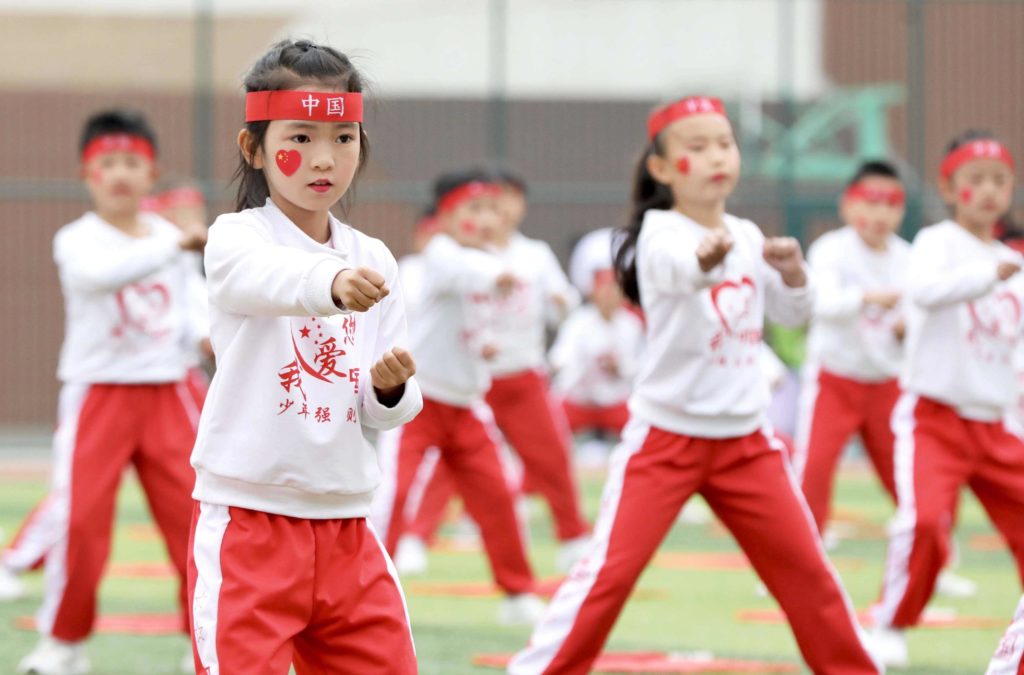 Also, the income of youth physical fitness coaches is also expected to increase significantly from the current average of 15,000 RMB ($2,243) per month due to a shortage of qualified, talented individuals. The qualifications for coaches involved in youth physical fitness and high school entrance examination sports will also become more regulated. Now's as good a time as any for anyone wanting to become a certified professional coach so they can get ahead in the industry.
Judging from the policies in recent years, the country attaches great importance to sports and health for all young people and there will be more policies and resources forthcoming as progress is made and youth fitness will increasingly be seen as an important branch of the entire sports sector.
The future of youth sports in China
Before the Double Reduction policy was introduced, 92% of Chinese parents had enrolled their children in extracurricular classes and spent more than 10,000 RMB ($1,495) annually.
Given the recent shifts and policy changes, it's no wonder parents are looking into spending money on developing their children's physical skills. The development of the sports industry, the rise of quality education, and diversified demands are giving birth to more and more sports training classes for children.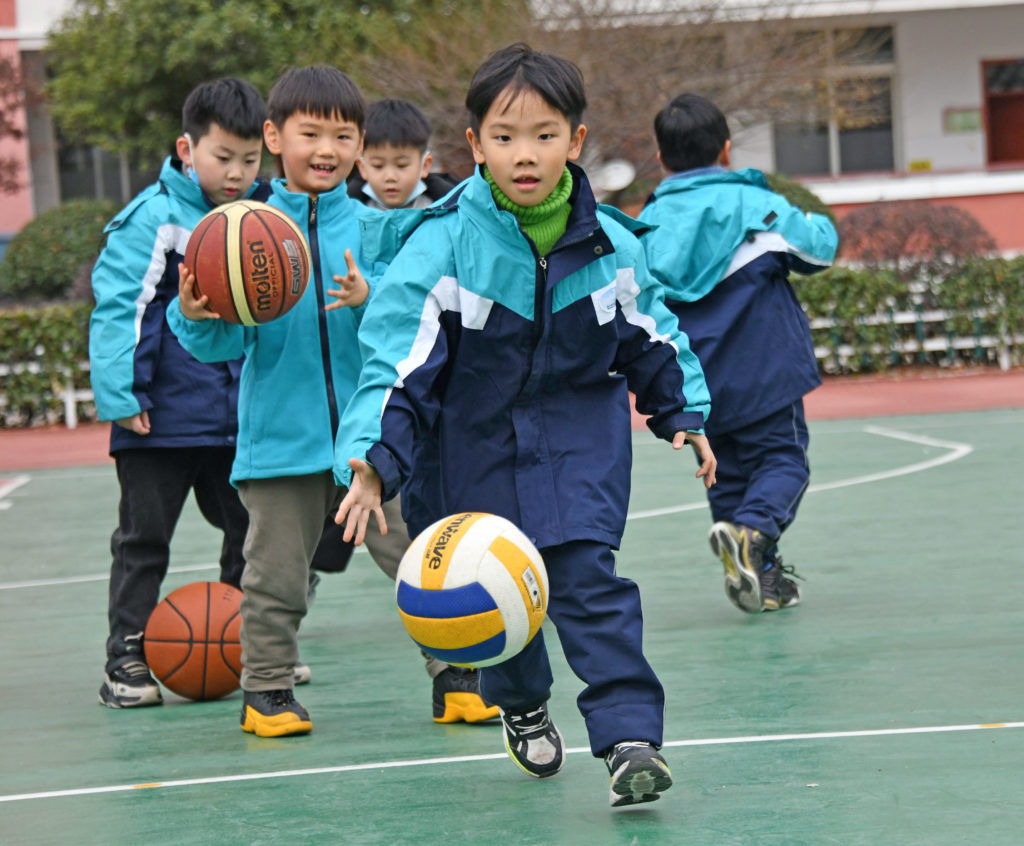 China also released the "National Fitness Plan 2021-2025" last year where it's mentioned that the sports market was to be worth 5 trillion RMB ($747.9 billion) by 2025. However, physical education and training require large indoor or outdoor spaces and facilities so the speed of enterprise growth will be restricted by factors like this, regional differences, and access to qualified coaches, trainers and teachers. This is why most sports training companies are currently leading regional entities. This makes it difficult to create a national unicorn that specialises in this industry.
Conclusion
It's clear that people in China are more health-conscious, especially since the pandemic. With the government showing full support for sports and focusing on people's fitness, many are optimistic about the growth of youth sports in China.
2022 might be the perfect time for youth sports to bloom as parents are beginning to realise just how beneficial physical fitness and sports are to their children's well-being and academic career.
From a macro point of view, the current youth fitness market is still in the emerging stage, and market opportunities are huge. However, there are still very few sports products suitable for children of 3-8 years old with health, balanced mind-body development and physical fitness as their goals.