November 11, also known as Singles' Day, is China's (much larger) equivalent of Black Friday when retailers offer attractive discounts to e-commerce consumers to boost sales. Since Alibaba began commercialising the unofficial holiday in 2009, their sales record has been increasing at an unprecedented speed. This year, the e-commerce giant delivered 498.2 billion RMB in gross merchandise value (GMV) on Single's Day, more than 10 times the revenue generated by Amazon on Prime Day in October.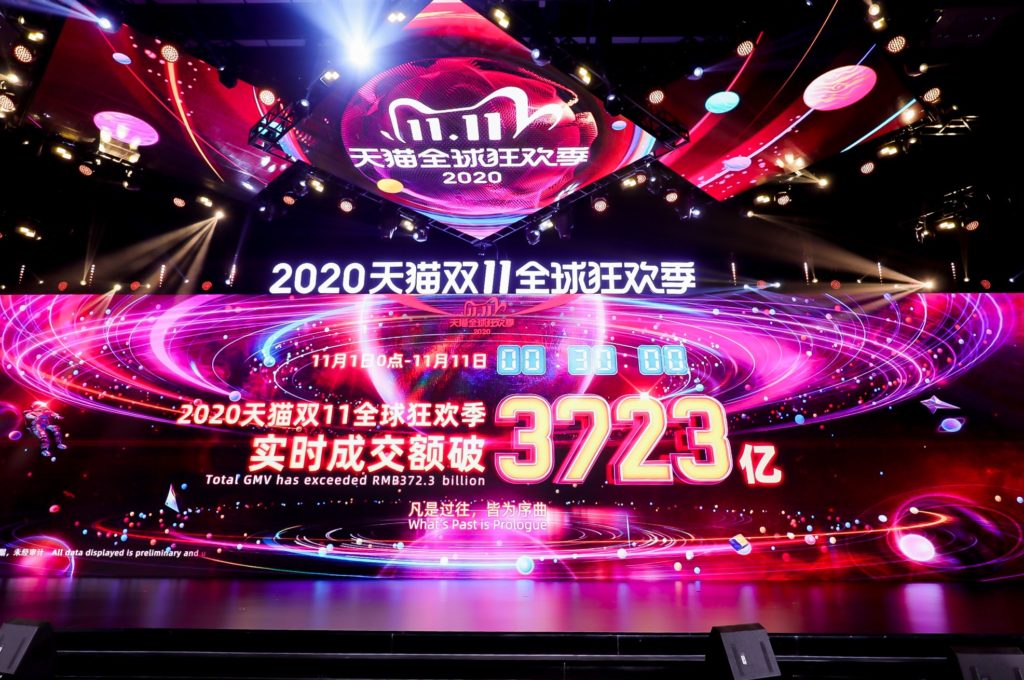 This year, Alibaba extended the duration of Single's Day so that consumers could leverage special promotions for the festival as early as November 1. The longer time-scale gave retailers more opportunities to engage with consumers. Indeed, not only did Chinese retailers anticipate this event as the window to boost their sales revenue, but many foreign entrants have also taken part as the Chinese market offers an opportunity for their business to recover from the impact of the COVID-19 pandemic.
2020 Singles' Day sets record for fastest delivery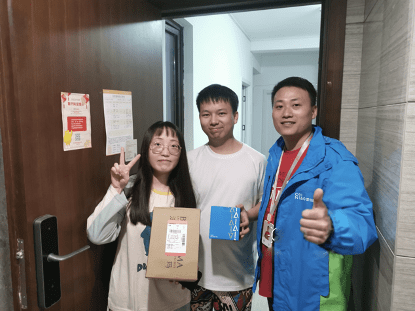 According to Sina Finance, Mr Li purchased an item on Taobao at 12:30pm and received the item, which was delivered by Cainiao Logistics, in just 5 minutes… even less than the time to receive a takeaway from a restaurant. This transaction sets the new record for the fastest speed of delivery during the annual event.
The mobile active users across Alibaba's online shopping platforms have been growing consecutively to 874 million in Q2 of 2020. With the growing customer base, logistics have to advance to meet demand and to deliver goods in a way which is faster, smarter and cheaper. Thanks to intelligent supply chains and artificial intelligence technologies, receiving parcels on the same day has become a common phenomenon across major cities in China.
But how do they achieve this? There are a few lessons that we can take away to understand how Chinese e-commerce firms achieve their takeaway speed delivery.
More warehouses, faster time and lower cost
In fact, before Mr Li ordered the item on Taobao, the product he purchased was already located near to his address, ready for him to hit the "purchase" button.
Was it a coincidence? Absolutely not. In fact, there are probably several other items that Mr Li is likely to order which have already been pre-delivered to his nearest warehouse.
The secret to rapid delivery lies behind the advancement of "lead warehouses".
Delivery distance can range from hundreds to even thousands of miles in China. Hence, it normally takes 2-3 days to deliver a parcel following an order on an e-commerce platform. However, in contrast to Western markets where consumers pay a premium for fast-delivery services like Amazon Prime, Chinese consumers expect logistics services to be on-demand and free.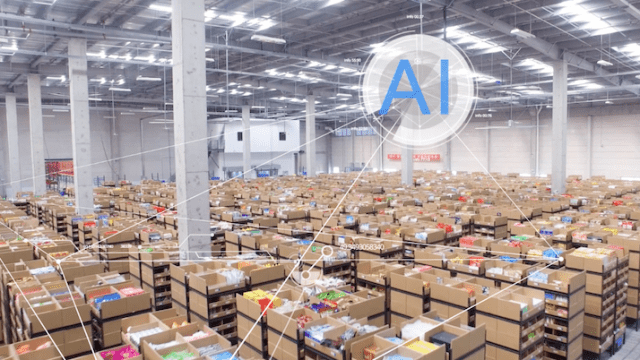 To reduce the time, Alibaba started to focus on the development of lead warehouses, a smaller warehouse which serves nearby consumers in the periphery of 30km. The lead warehouse is different to a local parcel branch because the former actually stores items from retailers, while the latter only serves for receiving and distributing parcels.  In 2017, Alibaba set its mission to establish more than 2,000 lead warehouses across cities in China to cover the growing demand. The shorter distances to complete the delivery also saves costs for logistic firms and subsequently the retailer, too.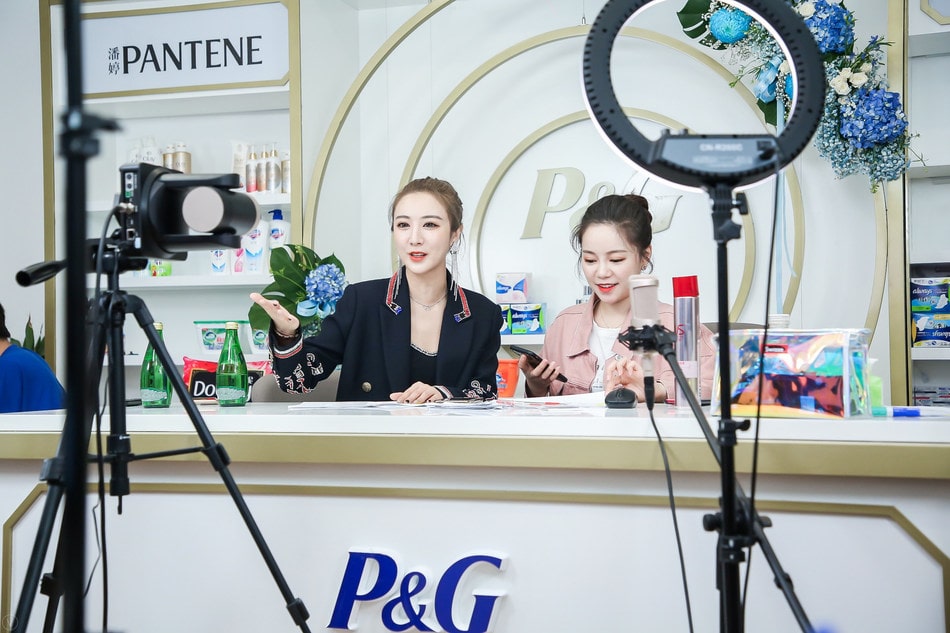 What are stored inside the lead warehouses? Chinese consumers often buy consumer goods in bulk to take advantage of the large promotions offered by retailers and build stock during the festival. This year, Cainiao collaborated with FMCG giants including P&G, Unilever, Nestlebaby and electronic firms like Microsoft and Panasonic to allocate their most popular items to lead warehouses prior to Singles' Day.
As such, more than 15 million shampoos and shower gels, 2 million cosmetics and 5 million baby diapers were already "hidden" around consumers before they started shopping for Singles' Day deals. One advantage of moving goods earlier is to avoid the logistics peak following Singles' Day and to ensure that the majority of orders are delivered on time.
Another strategy which is used commonly during the festival is allowing retailers to distribute items in advance through the "pre-payment" feature on Taobao. Retailers offer consumers exclusive discounts if they pay a small fraction of the price as a deposit before the actual promotion begins. The strategy allows retailers to receive a financial advance and distribute items to local warehouses in preparation. Once consumers pay the remaining fee, Cainiao will immediately deliver to product to consumers.
Retailers know you more than you know yourself
Do you know which item are you going to buy next online? If you don't, then Alibaba can probably tell you.
Taobao analyses consumer behaviour in order to predict and recommend items that customers are likely to buy. Taobao's app not only provides recommendations of what to shop for, but also for live broadcasts, stores, brands, user-generated content (UGC) and professionally generated content (PGC) among other things.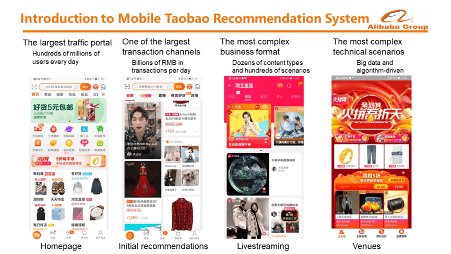 In particular, the role of livestreaming is becoming more and more important in selling goods. Recommendation is a powerful tool among Chinese consumers: items recommended by friends and families through word-of-mouth are often more appealing than ones promoted through advertising. Livestreamers also fall into the bracket of valued recommendations. As such, the more popular livestreamers are, the more exclusive discounts that retailers will provide.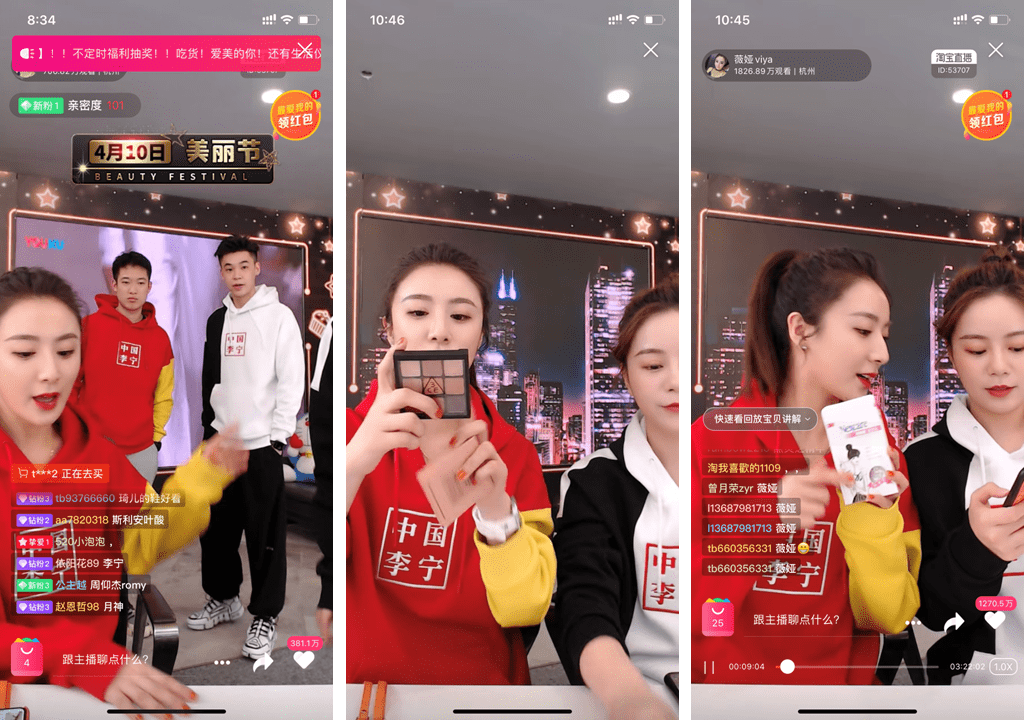 Taobao recommends livestreamers who will showcase items that fit consumers' preferences. On October 21, top livestreamers Li Jiaqi and Viya presented a total of 275 items for more than 7 hours attracting a combined total of 300 million viewers. The estimated gross merchandise value (GMV) reached 1 billion RMB in total, highlighting that the power of livesteamers shouldn't be underestimated.
China's world-leading logistics network driven by R&D
Outside China, it is not considered standard practice to deliver packages to consumers in less than 24 hours. However, to serve over 1.4 billion citizens and nearly 900 million mobile internet users, retail and e-commerce businesses must innovate. To get the edge in a fiercely competitive marketplace, e-commerce giants have their own delivery services which flexibly integrate with their online platform in order to optimise the overall experience. 
In the future, parcel delivery by drone may become the standardised method, something that Cainiao has been investing in heavily.
---
Read more in our key takeaways of 2020 Singles' Day or our case study about Singles' Day journey to be the world's largest shopping festival.
Check out more about China's logistics industry with our case study on JD Logistics' drive for sustainable deliveries.
---
If you enjoyed this article and want to contribute a piece to Dao, please get in touch with the team at [email protected]