Google China's President officially announced that the company are working with NetEase Youdao to launch their "Grow with Google" learning program. The announcement was made at the 2020 Google Developer Summit China on November 16 and marks the first collaboration between the two companies.
NetEase Youdao is a subsidiary of Chinese tech giant NetEase and develops mobile applications through the use of big data technology. Youdao's products include Youdao Cloud Notes and Youdao Dictionary which is one of the most popular online dictionaries in China.
The "Grow with Google" program aims to help students and software developers learn about a range of Google's technologies and tools. It will be available on the MOOC (massive open online courses) platform of the Chinese University later this year.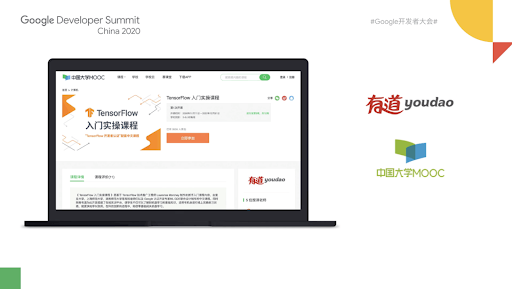 The program will include three courses:
TensorFlow Introduction and Practice Course (TensorFlow is an open-source software for machine learning)
ARCore Development Introduction Course (ARCore is Google's software development kit using AR technology)
Overseas Digital Marketing Course
At the online summit, Google also unveiled its latest technology updates which aim to help Chinese developers innovate and improve their products for global users.
Join our newsletter