Seniors keep challenging old-age stereotypes
Typically when people think of elders we are likely to think of their ailments, memory loss, vision and mobility issues, etc. In conjunction with this, there has been a steep slope for the elderly with technology, with the fast-paced changes hard to keep up with for those less tech-savvy.
During the pandemic, many daily activities such as purchasing food or paying bills must be done through apps and over the phone, with face-to-face communication heavily restricted and app approval necessary to enter shops within China. Previously, being unable to access the online world simply meant being unable to keep in touch with young people but in the present era, it is challenging to live a normal life if you don't have internet access.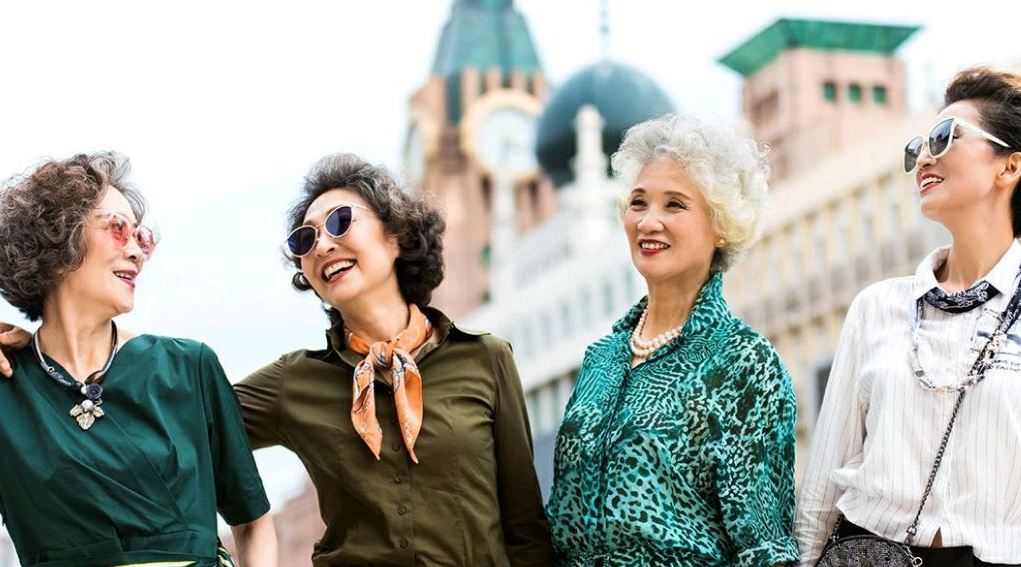 Due to this, everything is changing, as middle-aged and elderly people are increasingly becoming active users online, due to the need for it which has then allowed them to access more virtues that the young previously dominated.
As social media and short video apps have grown in popularity in China, many senior citizens have become fans, and bloggers of short videos. They use the Internet to share food and have fun, aiming to bring reinvention and surprises to their audience, having their own takes on trends. The success of "Internet celebrities" among the elderly on China's social media has also challenged people's opinion of the aging population.
Retirees were sometimes considered to be passive, unintellectual, and rough. Today, these active and vocal elderly people are demonstrating that people over 60 can be stunning and elegant, although in a different way to young people. They are the new wave of influencers, who are trying to break down stereotypes associated with age.
So, what are the stereotypes? The elderly are considered a segment of the population that does not want or cannot adapt to new tech and the modern world, who come from a completely different era beyond what we live in today. Many young people consider them as "the category" that cannot stay up with the changing times and therefore would not fare well on social media due to the generational gap that differentiates them, and so on.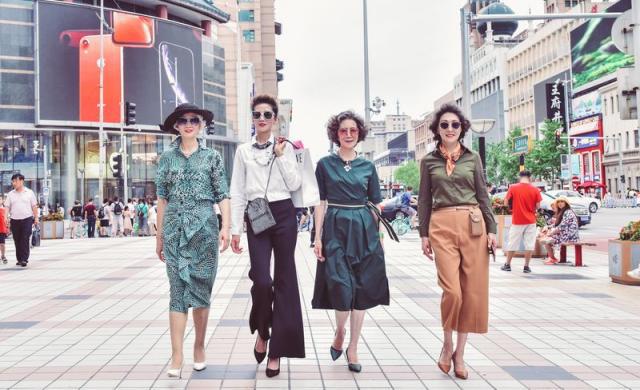 All stereotypes denigrate and undervalue the elderly population who, on the other hand, are slowly moving with youngsters, demonstrating that they deserve a chance and a place in social media. With more free time after reaching retirement age, they are more likely to be free with their time. The Internet, however, can provide solutions to this issue for China's growing aging population, with new opportunities and spiritual sustenance.
According to data from the China Internet Network Information Center, the proportion of Chinese internet users aged 60 and up increased from 4% at the end of 2016 to 10.3% in June 2020. Moreover, China is expected to have 300 million people aged 60 and up by 2025, as according to the National Bureau of Statistics.

Elders, too, have been showing a greater interest in new technologies, even if people still assume that technology and elder people do not match. The number of elderly users on digital platforms such as Douyin, Taobao, and Kuaishou is increasing significantly, with all platforms that have online shopping, a sector in which consumers over 60 confirmed to be more "existent" than younger generations.
The increasing usage of social media platforms and technology, by the elder demographic that previously were not so involved, is creating a larger and booming economy for both companies and content consumers alike.
"Fashion Grandmas"
Take a look at a group of Chinese grandmothers, who dress gracefully in traditional Chinese clothing, proving that the elegance and beauty of traditional clothing never go out of fashion. With extremely refined looks, inspired by traditional purposes and costumes, and modern reinterpretations of the classic (qipao) these women have become a hit on Chinese social media.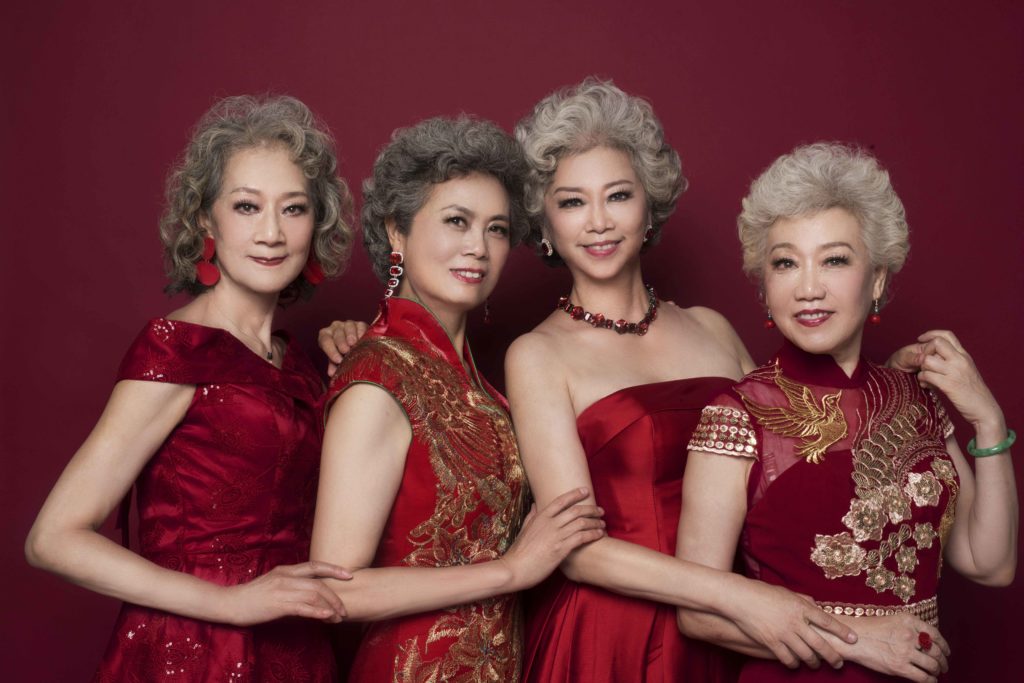 The group is composed of four "granny models": Liu Dongfeng, Xie Yunfeng, Fan Qiyang, and Zhang Shuzhen with their average age being 65 years old. They are one of the key signs of progress made by the older generation into
Their videos also contain inspirational messages, sharing positive messages about aging such as, "beauty is not only for the young" and "even the elderly can live a wonderful life!" In addition, these influencers speak on more serious messages, such as domestic violence issues, in order to guide and help those that may need support.
"Grandpa Kang"
Such positivity has been shared by Grandfather Kang, who has become famous for his street fashion style, one typically not associated with his generation's tastes. The 83-year-old Chinese grandfather has been regarded as a fashion icon on social media and has won admiration from many young people.
Dressing, according to Grandpa Kang, reflects not only the discovery of beauty but also the love and aspiration of life. In doing so, while becoming closer to younger generations, he also hopes to pass that young mentality onto more elderly people and inspire them to begin enjoying their life again.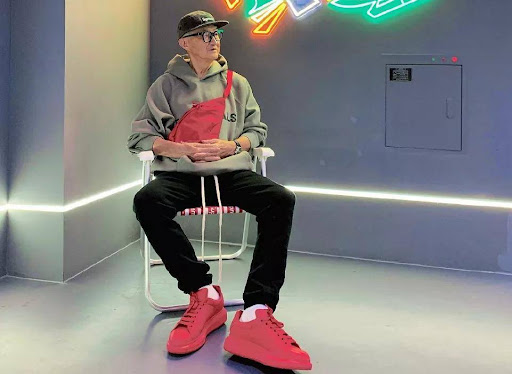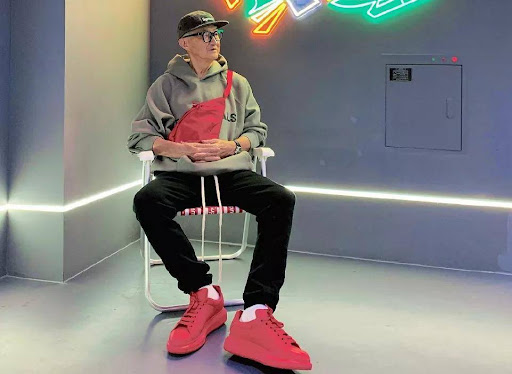 In addition to fashion, Kang also enjoys basketball, fitness, travel, and all things that bring him joy where age is not relevant. On social media, he also consults with fans and offers advice when they are going through a difficult time in their lives, being a guide and source of inspiration. With these spirits, Kang's popularity does not restrain in China but has spread around the world, with his personality and style winning a large cult following.
Kang and Fashion Grandmas are two social accounts that demonstrate how important it is to focus on the age group of the elderly on social media, as well as showcasing the bursting potential for this age demographic.
The splendour of this age; this is what we need on social media
These social media benefits are evidence of the positive impact that social media can bring to older users, allowing them to connect in new ways and despite a pandemic. Engagement in these new technologies, on the other hand, could have other benefits too, such as improving elders' mental ability. Thanks to digital assistance, elderly people can keep their memory and active mind alive by constantly using social networks.
Grandpa Kang, for example, was a university professor who taught a subject that required him to be in contact with technology. Even now, although entering his pension years, social media has enabled him to spread positivity and the message that we all live for ourselves, with happiness the most important thing.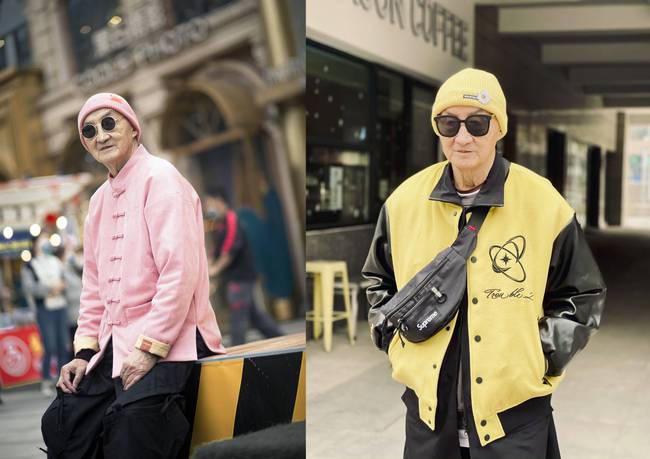 Furthermore, the fashion grandmas have created a group focused on making everything more positive in terms of avoiding the loneliness that so many elderly people suffer from.
These types of content address important issues that affect many young people also, including Chinese youth, adding value that is universal. By producing topics that are always relevant, it helps them to keep up with the times and keep their minds productive. In the meantime, it spreads happiness and conveys the message to feel free to express your own style in any circumstance, condition, or age.
Read more: