Compared to their Western counterparts, the Chinese, especially the younger generations, have a penchant for taking pictures. From résumé photos amongst job hunters to selfies for entertainment and staged photos to capture special moments, such enthusiasm has resulted in photo studios being commonplace in China, developing into a lucrative industry valued at approximately 3.2 billion RMB ($474 million) as of 2021.
Capturing the aesthetic pursuit of China's Gen Z
One rising star amid the national phenomenon is HIMO, also known as Haimati in China, a portrait service start-up. Coming to life in 2014, the brand soon grew into a market leader, innovating traditional portrait services and setting their sights on high-end ID photos through professional photography and customised photoshop. This approach hit the nail on the head, catering to not only the professional and functional needs of products of this kind but also providing a solution to the lack of aesthetic taste in ID portraits, which has been a pain point for China's young consumers who have become more conscious about their appearance.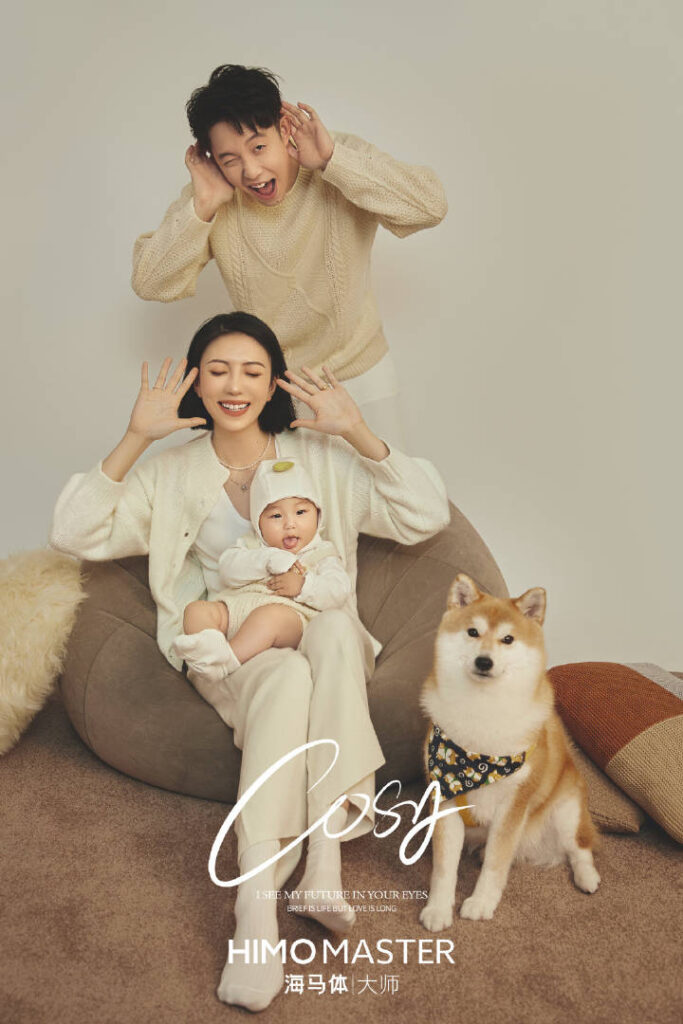 The refashioning of ID photo services is just the beginning of HIMO's revolution. Additional efforts soon arrived to diversify photo shoot scenarios by introducing what has been called "artistic photography" or staged photography with photo studios set up, dedicated to festivals and special occasions such as birthdays, weddings, and anniversaries with makeup, costumes, and props provided too.
As a result, photo studios have become the go-to for trend-chasing young Chinese seeking immersive experiential activities and have also made a splash on the Internet, with young photographees rushing to share their poster-like portraits on social media.
The brand's special Christmas themed promotion "HIMO Christmas Photography" in 2020 was reported to have garnered over 430 million views on China's biggest microblogging site Weibo and posts of more than 30,000 notes created by users on China's largest lifestyle-sharing platform Xiaohongshu, with users sharing the "behind the scenes" of their photo shoot experience at HIMO's local stores.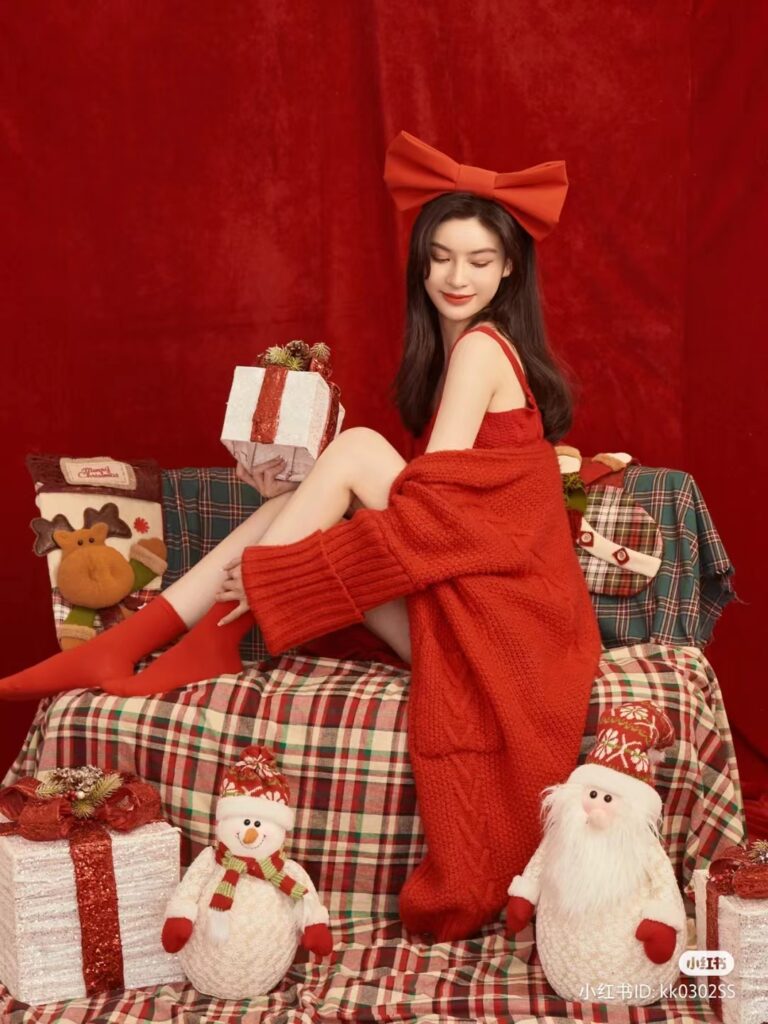 A steppingstone to China's photography enthusiasts
While HIMO itself has become a sensation, the photography experts have also become a steppingstone for other brands to tap into China's craving for photos. Cosmetics makers are one of the first to benefit from HIMO's rise. To provide an above and beyond consumer experience, the brand insists on using high-end cosmetics such as YSL, MAC, Laneige, and Make Up For Ever. Such a practice has brought out opportunities for relevant brands, with global label Charlotte Tilbury being the latest to hop on the bandwagon.
This also marks the British beauty brand's first collaboration with a Chinese label and gave birth to the new makeup series Pink Lady with the feature colour being interpreted into three styles including sweet, cool and elegant, and can be tried on at HIMO's physical outlets.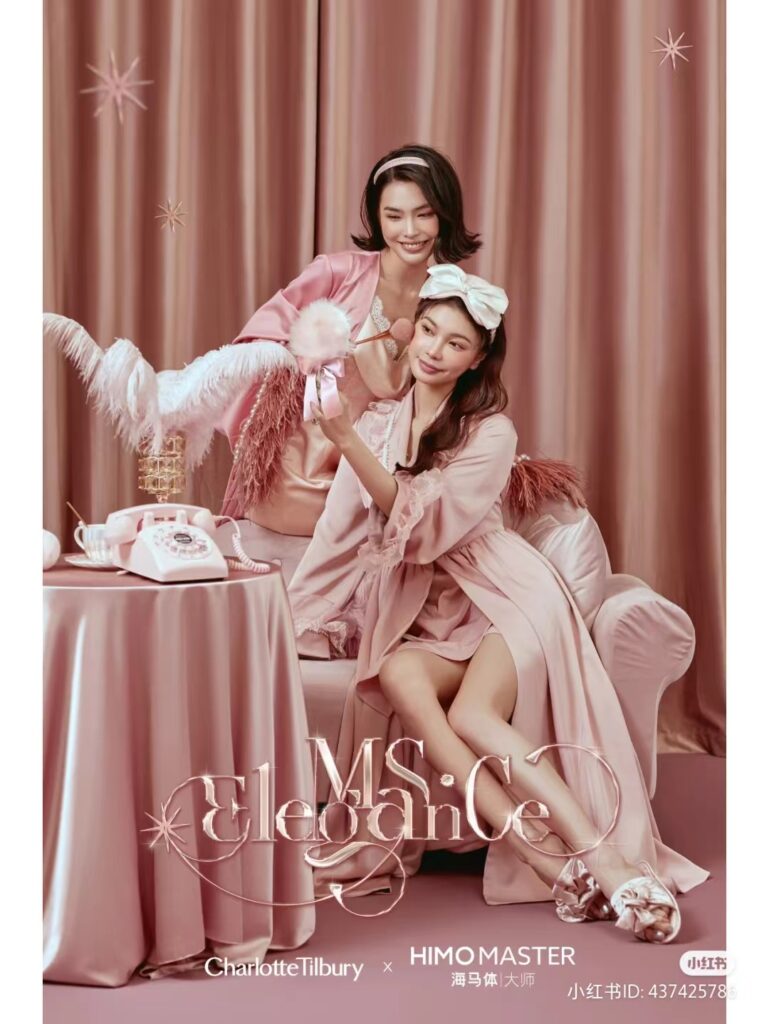 While the pink colour was expected to appeal to women, the campaign surprisingly drew in interest from male consumers through an online challenge, "A Journey to Discover 101 Types of Beauty", where users are encouraged to share photos of themselves with a strong contrast as a way to explore and embrace diversity in beauty and identity such as gender fluidity, which also adds to the uniqueness of the brand's consumer base.
Also, swift to tap into the photography enthusiasm is Shi San Yu, China's top designer brand for Hanfu (costumes worn by women in the Han dynasty). The tie-up saw HIMO offer free photo shoots for lucky draw winners, where they could dress up in the Hanfu designer's 2021 Lunar New Year limited collection and be featured in a range of New Year themed settings, furthering the country's Hanfu sensation.
Thanks to its youthful and diverse consumer demographic, more brands in other industries are also keen to take advantage of this marketing gem, including sportswear label Lululemon, who teamed up with HIMO earlier this year to bring a "New Year, New Goals" offline salon, snapping yogis' exercising highlights. And Pandora, a Danish jeweller, also partnered with the photography studio to capture sweet moments of lovers in China during this year's "520" promotion season (a non-official Chinese Valentine's Day that is mostly celebrated by young Chinese due to "520" being a homophone of "I love you" in Mandarin).
The continued eagerness for decent portraits coupled with the increasing demand for diverse photographic experiences has opened the door for market players to leverage this national fever. By incorporating this interactive activity, brands can provide their target audience with more immersive experiences, which is key to winning over the savvy demographics of consumers.