French fashion house Yves Saint Laurent has partnered with globally acclaimed Chinese firework artist Cai Guoqiang to host a large-scale solo exhibition "Ramble in the Cosmos" at Tokyo's National Art Centre. Running from June 29 to August 21, the art exhibition showcases the pyrotechnical poet's body of work throughout the decades.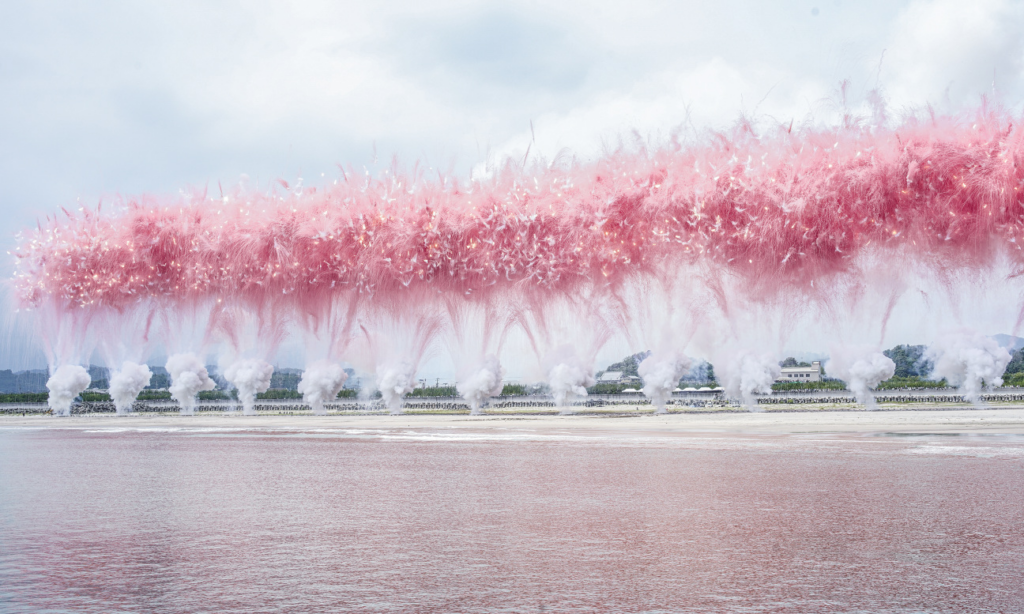 To mark the exhibition's grand opening, Cai Guoqiang, in collaboration with Saint Laurent's creative director Anthony Vaccarello, orchestrated Japan's first-ever daytime fireworks show "When the Sky Blooms with Sakura" on the scenic coast of Iwaki, Japan. This location held special significance, as it was where Cai Guoqiang and his friends embarked on the ambitious "Horizon from the Pan-Pacific: Project for Extraterrestrials No. 14" thirty years ago.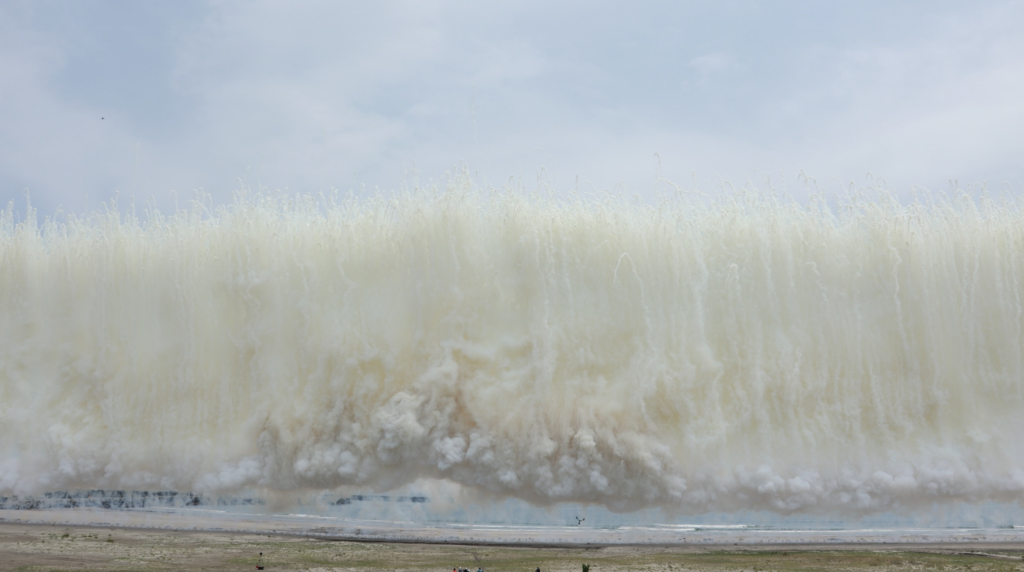 Broadcasted on June 29, the colourful fireworks display explored the delicate interconnectedness between humanity, nature's creatures, and the global environment. Almost 40,000 fireworks painted the sky, forming a colossal white "smoke wall" spanning 400 metres wide and 130 metres high, a poignant tribute to those lost during epidemics and other human calamities. The latter half of the performance, featuring Cai Guoqiang's newly developed pink fireworks, symbolized hope and beauty.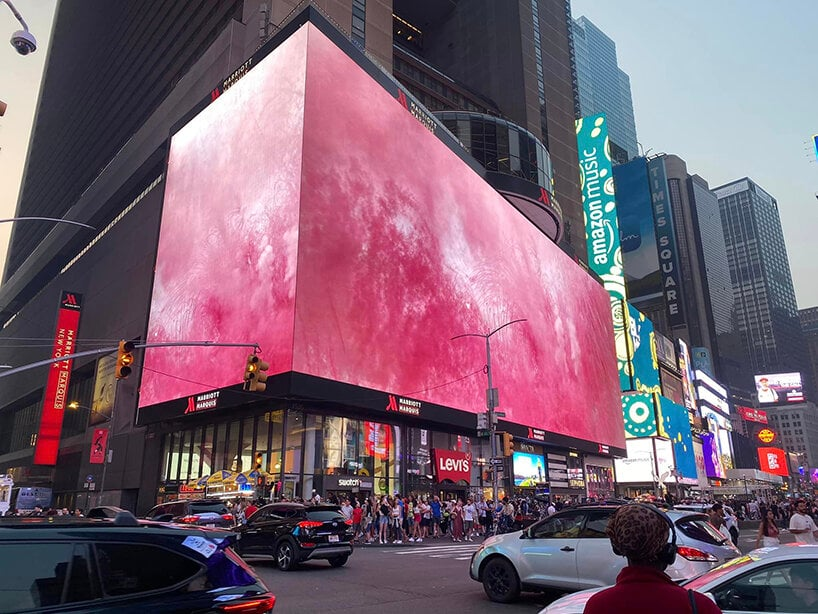 The exhibition itself, entitled "Cosmic Journey – From the 'Primeval Fireball' Onward" pays homage to Cai Guoqiang's early years in China, his formative period in Japan, and his subsequent ascent onto the global art stage. The display showcases around 50 carefully curated works and features an immersive 2,000-square-meter exhibition hall, where visitors are treated to a unique screen installation, recreating the original "Primeval Fireball", alongside new gunpowder paintings on glass mirrors and a captivating large-scale dynamic LED lighting installation called "Encounter with the Unknown".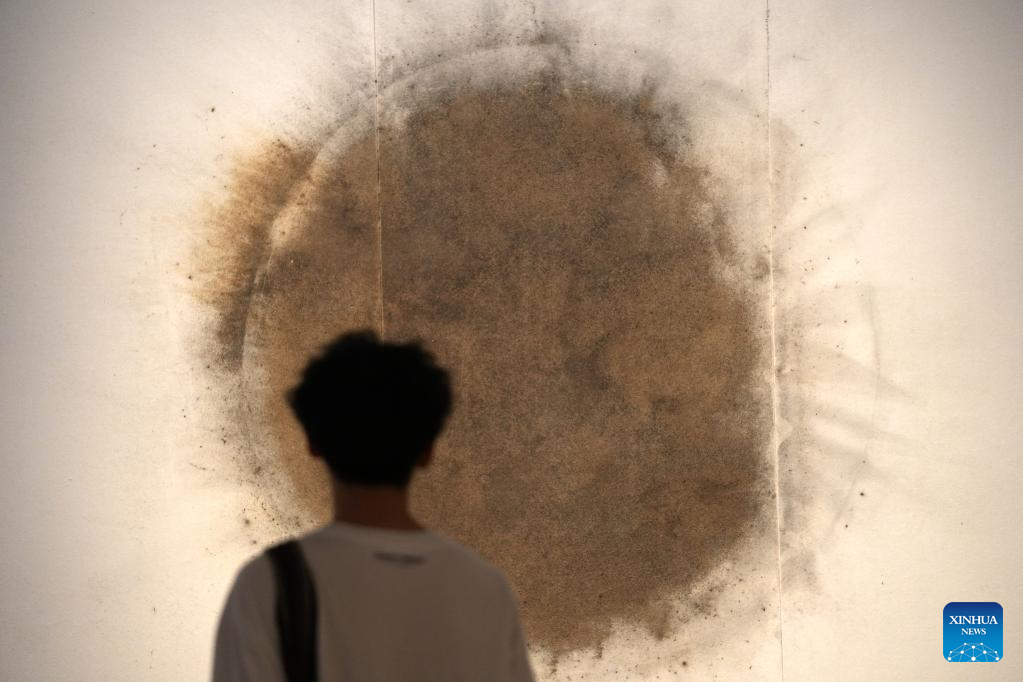 This is not the first time Saint Laurent has collaborated with Chinese artists. In February 2023, YSL creative director Anthony Vaccarello specially invited Chinese photographer Lin Zhipeng to hold a special exhibition of his works at the Saint Laurent Rive Bank boutiques in both Paris and Los Angeles.
All in all, engaging in a collaboration with a Chinese artist like Guoqiang overseas offers several strategic advantages for a luxury brand like YSL. Not only can organising art collaborations abroad generate heightened international exposure and prestige but also showcasing the artist's work in global cities like Paris and Los Angeles can help YSL appeal to a diverse audience, elevating the brand's reputation as a global fashion icon with an international reach.
Join our newsletter