Travel and tourism content is booming on Xiaohongshu, a lifestyle-sharing platform that has become young Chinese' one-stop destination for recommendations on everything from fashion to recipes.
New Zealand's stunning landscapes and wildlife experiences make it a highly sought-after destination for travelers worldwide, but the number of Chinese tourists visiting the nation has been declining since 2019. Keen to reverse this trend, Tourism New Zealand has just launched a partnership that will see the Chinese platform support the marketing efforts of the government-funded organisation.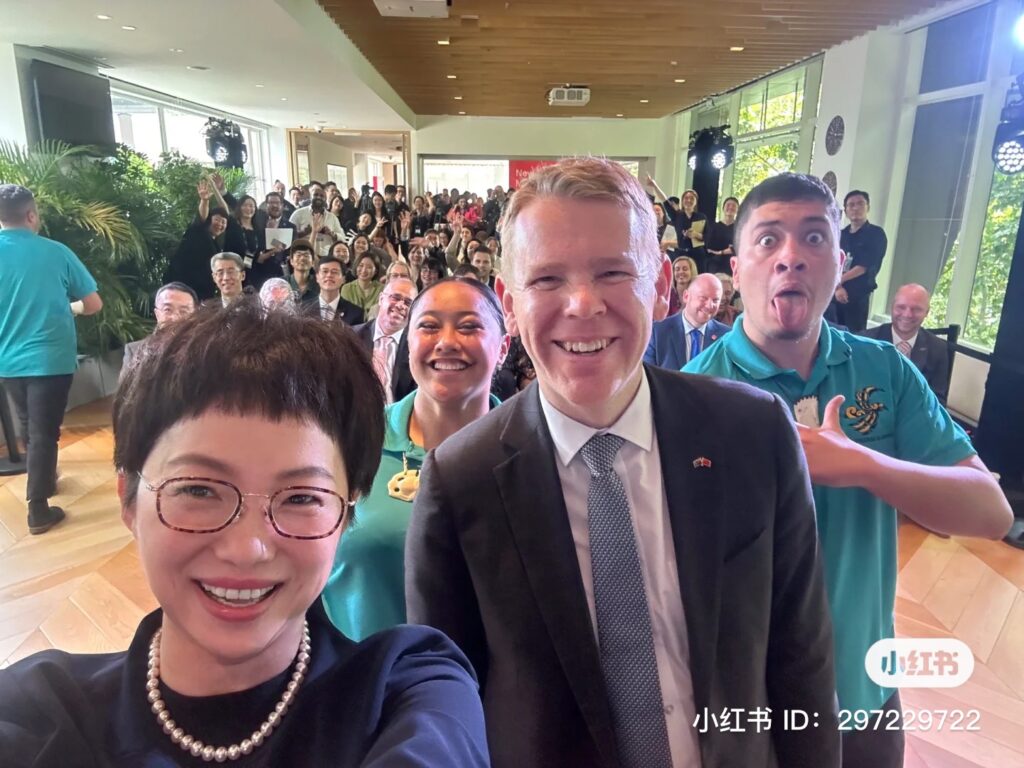 At the launch event in Shanghai on June 29, New Zealand's prime minister Chris Hipkins and Xiaohongshu's chief marketing officer Wang Yajuan took a selfie together that was later posted on Tourism New Zealand's official Xiaohongshu account. A group of Maori dancers also performed at the event and Hipkins had the chance to meet and greet with top Chinese travel bloggers.
Hipkins attended the launch event as part of a five-day trip to China that also included a meeting with Xi Jinping on June 27 in which both parties agreed to deepen cooperation across trade, culture, and tourism.
Unlike neighbouring Australia, which faced sanctions from China in 2021 after its government called for investigations into COVID's origin, New Zealand has maintained a strong relationship with China throughout the pandemic. China is currently New Zealand's largest trading partner, but Hipkins is also facing calls to seek out other trade partners as New Zealanders echo other countries' concerns about over-reliance on China.
"Chinese consumers are very sophisticated and experienced, and consulting other users' recommendations plays a key role in their decision-making," Hipkins told an audience at the launch event.
"The impact of connecting and building trust with consumers through the Xiaohongshu platform cannot be underestimated. We are very much looking forward to all the collaborations that will be taking place this year and hope to see you all in New Zealand soon."
Join our newsletter