On June 21, as the global skateboarding community came together to celebrate World Skateboarding Day, Chinese sportswear brand Anta seized the opportunity to host an offline event of its own to honour all street surfers: the Anta Skate Marathon.
Taking place simultaneously in the cities of Chengdu and Xiamen, this friendly competition pitched skateboarders against an elite team of runners in 10km and 30km races.
The event kicked off with a seamless flow of activities, beginning with the registration and gear pickup process. Participants were then treated to a free "land surfing" class, a type of skateboarding similar to surfing and skiing that soared in popularity among Gen Z in 2022.
Following this, professionals led the contestants through invigorating pre-race warm-up routines, ensuring that they were primed and ready for the exciting challenges that awaited them. The team of skateboarders eventually triumphed in the end, with the first-place skater beating its running counterpart by almost five minutes.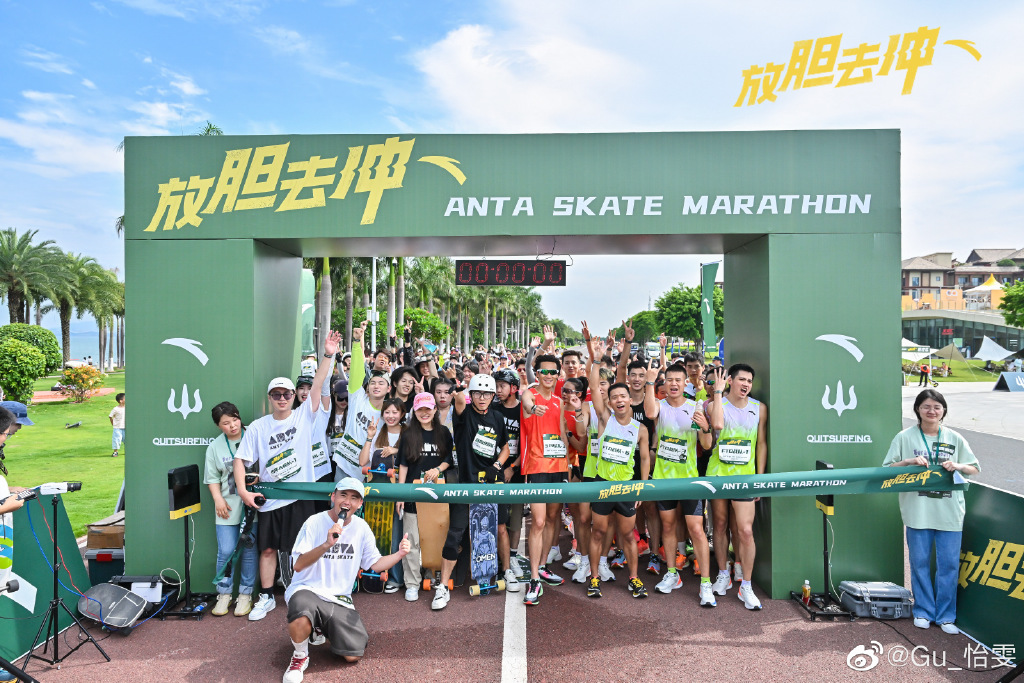 The event was the perfect opportunity for Anta to showcase its latest lightweight sneaker, the Anta Street Lite. This newly launched product not only boasts trendy fashion attributes but also integrates essential skateboard functionalities.
Meanwhile, news of the sporting event quickly gained traction on the Chinese social media platform Weibo. As of June 28, the hashtag "Anta Skateboard Marathon" has garnered over 3.6 million views.
Both skateboarding and land surfing trends have taken off in China. Based on data from Xiaohongshu, searches for "land surfing" experienced a notable surge since February 2022, with the number of related posts witnessing a 460% increase year-on-year in May 2022.
As summer kicks into high gear in post-pandemic China, many citizens are spending more time outdoors and venturing into the world of sports. By organising an offline event for World Skateboarding Day, Anta not only taps into the ever-growing sports craze in China but also fosters a robust community through summer offline marketing.
Join our newsletter