For Chinese minimalist menswear brand LILANZ, June is public welfare month – a time for the company to bring aesthetic education to youngsters in disadvantaged areas.
This year saw LILANZ curate a fashion show at a primary school in Guizhou, in what was the brand's most spectacular public welfare project yet. The children of No.2 Primary School of Jiangkou County Guizhou province had the chance to design and showcase their own fashion creations under the guidance of representatives from LILANZ.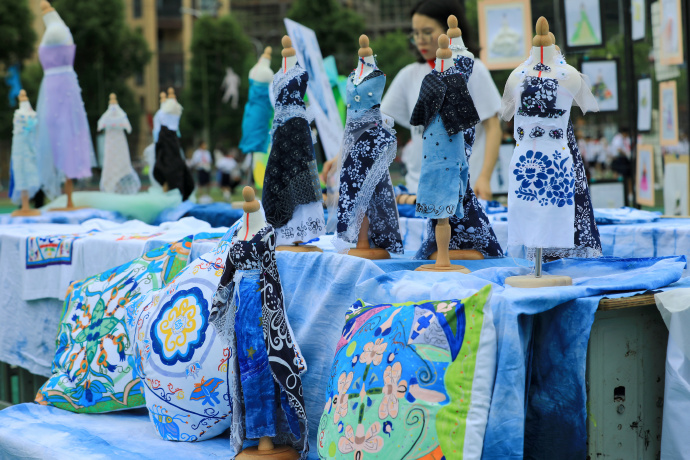 Taking the theme "Travelling through China" as inspiration, the children were encouraged to draw from local cultures and at the same time explore the essence of the Chinese spirit. More importantly, though, the "Dream Course" – LILANZ'S name for the art classes they bring to youngsters – set out to help the children recognise their uniqueness and potential.
"Every child's schoolbag has a trophy inside, each with a different award. You are all number 1 in the class at something," LILANZ Brand Director Wang Junhong told the students at Jiangkou No.2 Primary School.
In collaboration with Adream Foundation, LILANZ has donated almost 5 million RMB (690,350 USD) towards the construction of "Dream Centers" since 2018, which the foundation describes as "a network of multimedia classrooms built in schools in rural areas and urban inner-cities".
Starting in 2022, Wang has set his sights on spreading aesthetic education across China after noticing that it is often overlooked in areas with fewer educational resources. In aid of this goal, LILANZ plans to invest a further 5 million RMB and impact 200 schools in underprivileged areas.
Join our newsletter