With the 2022 FIFA World Cup kicking into high gear, China's lifestyle platform Xiaohongshu has hit the ground running with its latest signed sponsorship deals with Belgium and Spain's national football teams. The strategic cooperation marks the start of Xiaohonghu's series of interactive activities for the 2022 Qatar World Cup for its users.
Throughout the World Cup, both Belgium and Spain's teams will hop on the platform to share their team's highlights, interesting stories, behind-the-scenes preparation, and other exclusive content on Xiaohongshu. Moreover, the Chinese lifestyle platform will bring several football experts onboard to chat with users in real-time through interactive livestreams and launch several World Cup-related events both online and offline.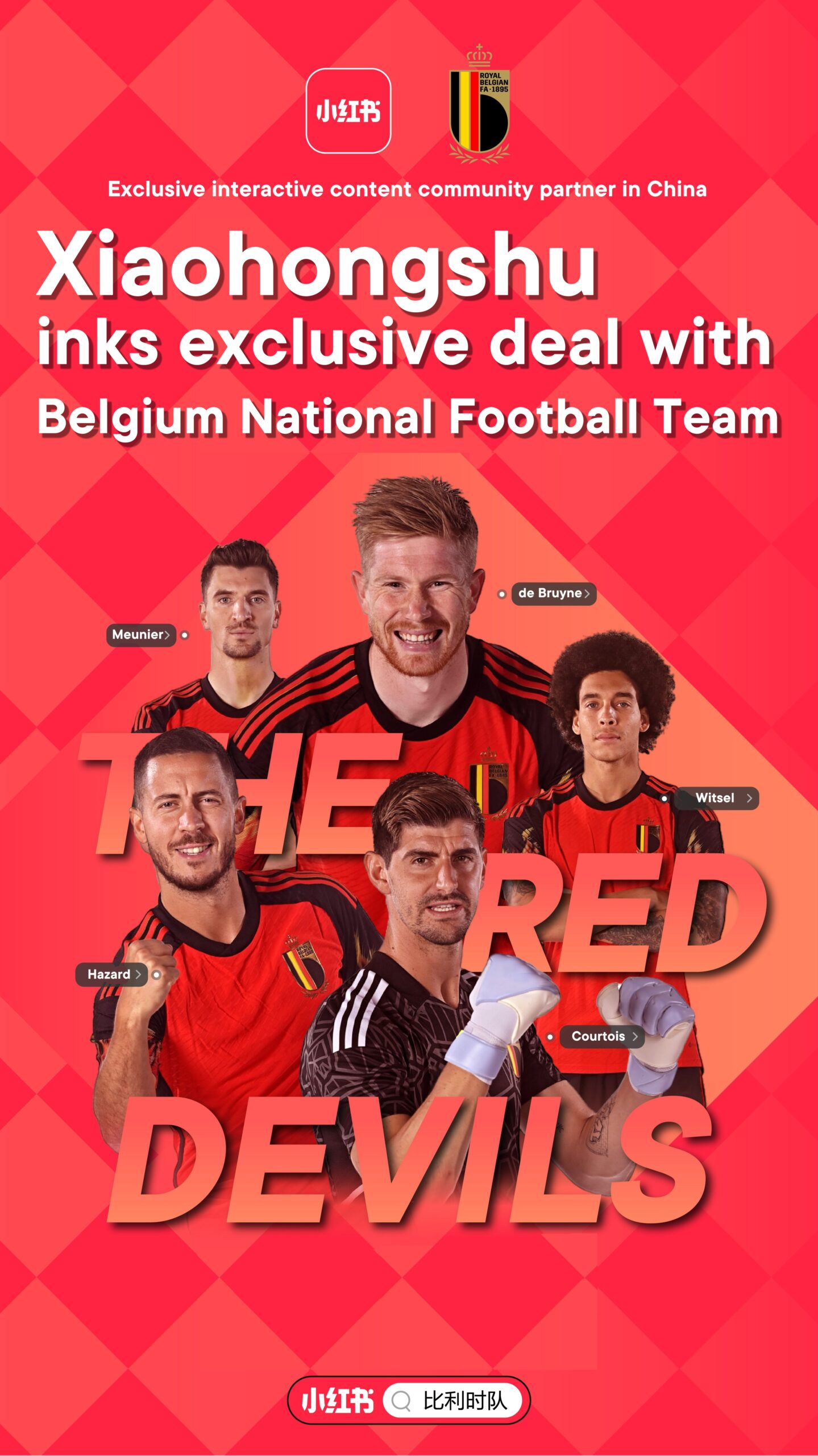 According to Rubén Rivera, Marketing Director of the Royal Spanish Football Federation, the agreement with Xiaohongshu is "a source of excitement" for the Federation, as the platform will serve as a way to increase international awareness of the country's team and culture.
In recent years, sports-related content on Xiaohongshu has skyrocketed in popularity, going as far as generating an entire "Blokecore" football fashion fad. In order to cater to this burgeoning trend, the Chinese lifestyle platform began forging partnerships in early 2022 with internationally famous clubs such as Manchester United, Barcelona and Juventus.
Xiaohongshu is not the only Chinese enterprise to hop on the World Cup bandwagon. In fact, of the 16 official sponsors and partners of the 22nd FIFA World Cup, six are Chinese companies. Such companies include dairy products maker China Mengniu Dairy, handset producer Vivo Communication Technology, appliance manufacturer Hisense, and Dalian-based Wanda Group. Together, these four entities alone have amassed sponsorships amounting to 1.4 billion USD, making China the country with the biggest-spending sponsors after US companies, which have collectively pitched in a total of 1.1 billion USD.
Overall, by striking a deal with two of the most popular national teams in the World Cup, Xiaohongshu takes a step further in its strategy to bring its lifestyle content community to the international stage.
Join our newsletter