From Xiaohongshu to ByteDance, China's digital fashion sector appears to have become a new battlefield for market players including Internet giants and designer brands, driven by the growing appetite for the new practice from China's young generations. Such enthusiasm has been fuelled with digital fashion collectibles coming under the spotlight after the recent Shanghai Fashion Week.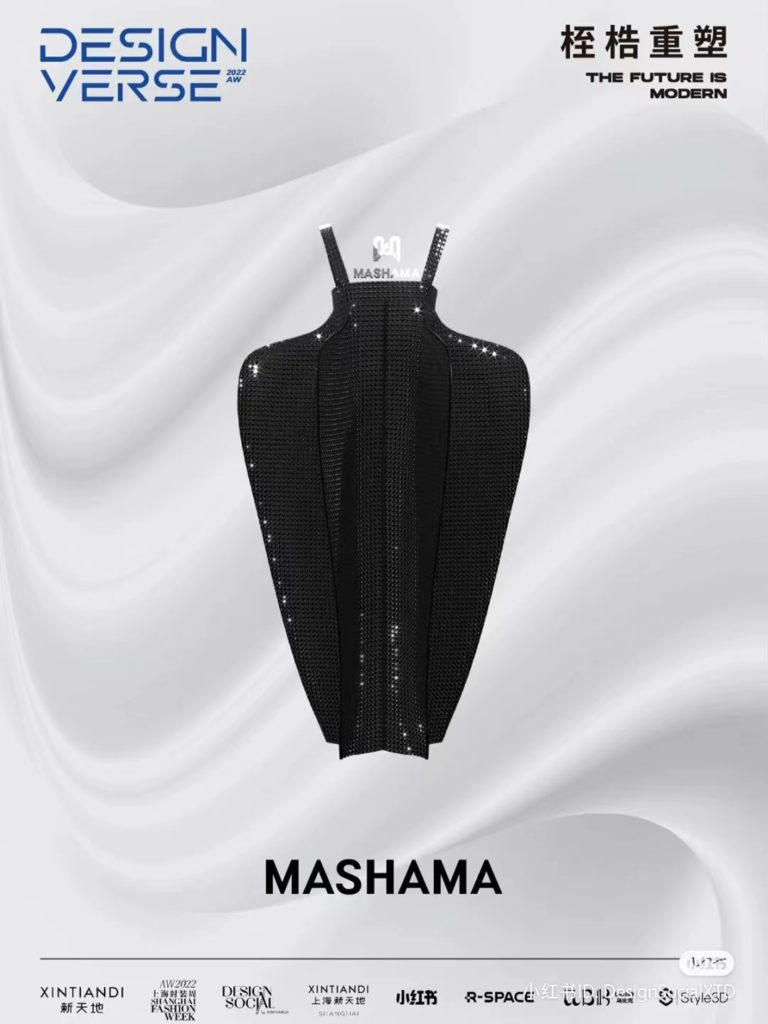 The showcase, entitled "DESIGN VERSE" kicked off on 18 April and will run until 1 May. It is a collaborative effort from parties including Xiaohongshu (China's largest lifestyle-sharing platform), XINTIANDI (a Chinese social space curator and strategic partner of the Shanghai Fashion Show), and nine independent Chinese designers, furthering the synergy between digital platforms and designer brands in renovating the consumer experience in the fashion industry.
It is understood that a total of 3,000 virtual fashion items under 20 design themes were revealed on R-SPACE, a platform dedicated to digital collectibles that is embedded in Xiaohongshu's mobile app, with prices ranging from 699 RMB ($106.08) to 3,999 RMB ($606.88).
The event has naturally propelled the craving for digital fashion on this Gen Z hub, with views of relevant topics racking up over 5.6 million, according to Xiaohongshu. This pioneering fashion show has also made the concept of digital fashion more visible to a wider audience thanks to the diverse backgrounds of the participants and allows a new spin on brand-customer interaction, taking virtual fashion to the next level.
It is also worth noting that Xiaohongshu has been ramping up its push in the emerging trend with a new scheme launched on 15 April, calling designers and artists to join them in building up digital fashion on R-SPACE, showing the platform's ambition to make the new practice mainstream while levelling up the ecosystem on Xiaohongshu at the same time.
Join our newsletter