The Pop Mart UT collection co-branded by China's top designer toymaker Pop Mart and the Japanese casual wear brand Uniqlo is set to hit global market shelves on 29 April in countries including Australia, Canada, China, the United States, Japan, and Vietnam.
The new collection known as "WE ARE THE MONSTERS" features one of Pop Mart's hit characters "THE MONSTERS" series which is designed by artist Kasing Lung. The launch marks Uniqlo's first collaboration with a Chinese art toy brand.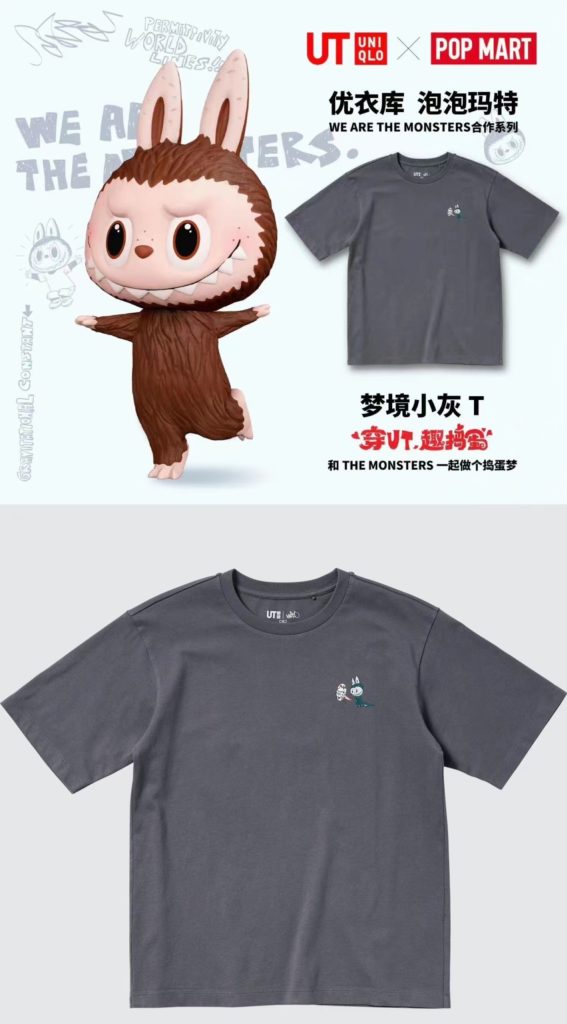 On the other hand, the move is the latest step taken by the toymaker who also makes waves with their blind box marketing to march into the apparel market. Such ambition has been shown with Hainan Paopaomat Trading (new equity owned by Pop Mart) being registered on 20 April in the Southern island province of Hainan, expanding the brand's business scale to include wholesale clothing and retail, as recorded by Qichacha, a Chinese business data and analytics provider.
The new launch comes in the midst of growing scrutiny from the Chinese authority on the blind box market. This is due to the "irrational consumption" sparked by collaborations, with the blind box mania becoming the main source of concern. As a result, it appears to be necessary for Pop Mart to diversify its business range in order to weather the possible impacts of the government's supervision on the brand's niche.
In the meantime, the collectible toymaker also believes there is more potential synergy to be unleashed between its own IP in art toys and the other industries. "The brand has been continuing to upgrade licensed businesses ranging from clothing, FMCG (Fast-moving consumer goods) and beauty to 3C (computer, communication, and consumer electronics), hotels and virtual products", according to Jianpeng Yang, licensing director of Pop Mart.
Whether or not Pop Mart can pull off its expedition into the new territory is yet to be seen. But with the existing popularity of these cultural IPs (Intellectual Properties) laying the foundation, the space for Pop Mart to enhance the commercial value of its owned assets remains huge.
Join our newsletter