WeChat launched "Easy Mode" in its latest update, adapting to a growing number of elderly users in China. By the end of 2020, over 123 million Chinese netizens were aged over 60, accounting for 12.3% of the overall internet users. This number increased by 26 million compared with 2019, as the Internet becomes an indispensable part of daily life during the pandemic.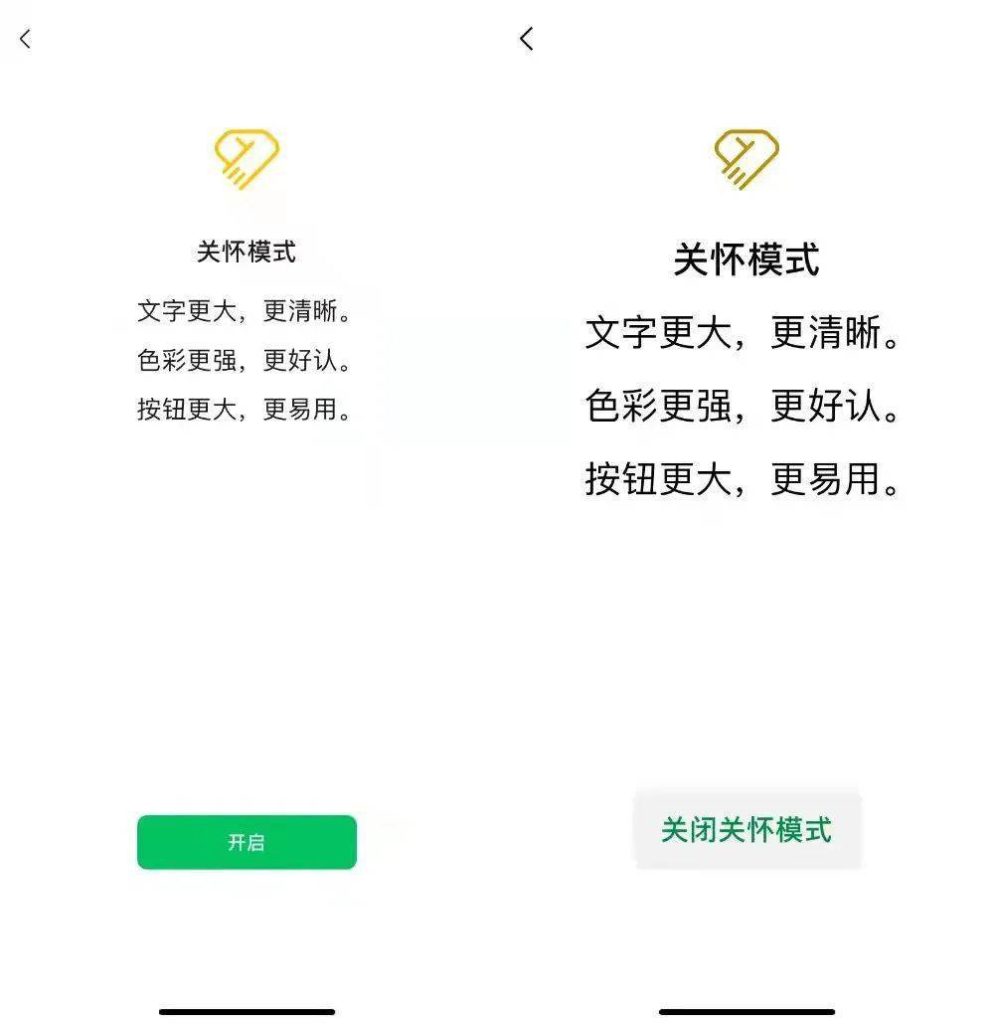 Many Chinese seniors used the internet on their phones for the first time amidst the pandemic. From generating a Health Code as a passport for indoor public areas, to social distancing by ordering and paying online, the elderly had no choice but to learn how to go online before actually going anywhere. However, the complexities of phone applications left most of them struggling to continue a normal life.
To solve the issue, last December, the Ministry of Industry and Information Technology ordered 43 of the most used applications to take the lead adapting to the needs of elderly users, including WeChat, Taobao, Douyin (the Chinese mainland version of TikTok), and Tencent Maps.
Following the government's requirements, major platforms such as Alipay, Youku, Ximalaya and WeChat, have made strong efforts to become age-friendly. But the problem is they haven't gone further than making the font bigger and the colours brighter. There is still a need for tools that can make it easier to navigate on the apps, by, for instance, integrating a voice assistant. Some Chinese media also pointed out that more attention should go to protecting seniors from falling for scams and advertising fraud due to a lack of internet literacy.
Read more:
Join our newsletter