As the mid-year online shopping extravaganza came to an end, e-commerce giant Tmall decided to wrap up the grand finale by embracing the national sensation of digital collectibles. Under the tagline "Tmall No.1 Scheme", the campaign was joined by 15 internationally renowned brands including luxury label Burberry, men's beauty brand BEAST, and fast-food giant KFC.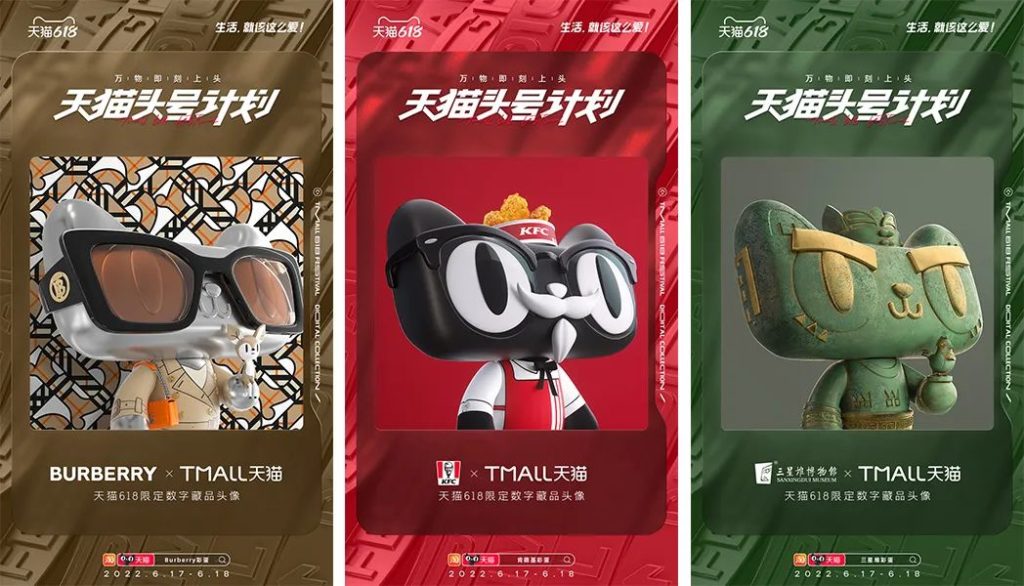 Features of each participating brand were adapted into Tmall's iconic cat logo, giving birth to 15 versions of the Tmall cat, such as one wearing Burberry sunglasses standing in front of the brand's iconic brown monogram with the brand's deer toy in hand. The one representing KFC is seen wearing a fried-chicken meal set hat with black-framed glasses and a moustache, a nod to the brand's founder.
Such unique adaptations have not only strengthened the brands' images of its partners but also skilfully blended the culture and value of other brands with its own, therefore, adding to the uniqueness of these digital characters while making them more playful for the younger generations.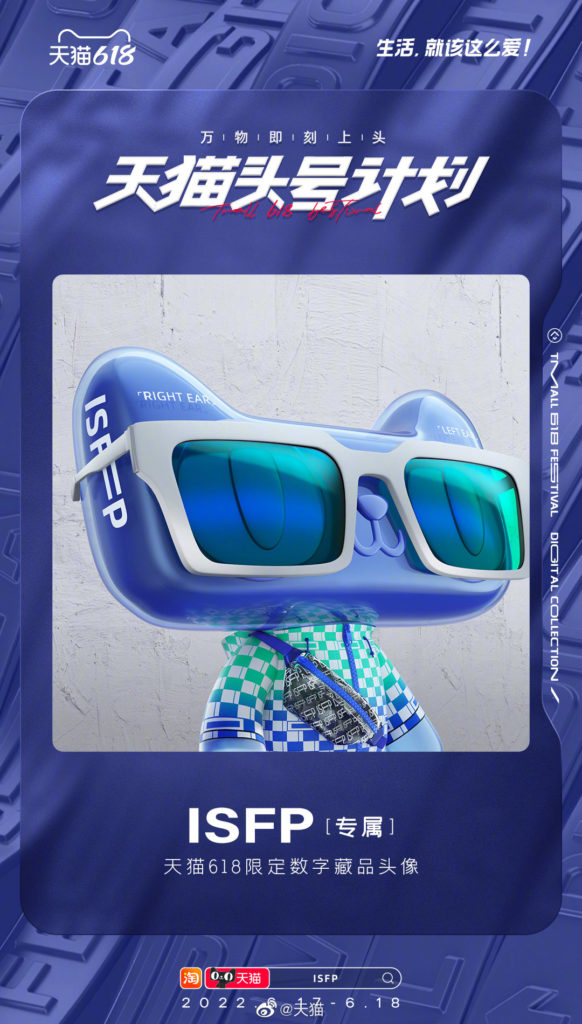 The craving towards these digital collectibles has been furthered with a concurrent step taken by the curator to tap into China's emerging MBTI hype, or Myers-Briggs Type Indicator, an introspective inventory designed to identify a person's personality with a total of 16 types available.  
These cryptic-sounding letters have become a common conversation starter for young Chinese people in most social settings. Tapping into the trend would create a shortcut for Tmall to resonate with young consumers while also catering to the savvy generations' pursuit of individuality by allowing them to showcase their characteristics using these digital collectibles as their customised head portraits.
It is understood that a total of 32 versions (including 15 brand collaborative, 16 MBTI-themed and an original version) of the Tmall cat digital collectibles were made available. There are 999 units under each version, open for Tmall users to enter a free draw and the product can be used as avatars on Tmall's sister platform Taobao. This has once again fuelled the online sensation with the MBTI, sparking heated online discussions and netizens rushing to enter the lucky draw, propelling the campaign hashtag to garner more than 210 million views as of 22 June.
Join our newsletter