Street fashion brand Supreme has officially landed in the Chinese market, opening its first shop-in-shop within Beijing's trendy luxury store Dover Street Market.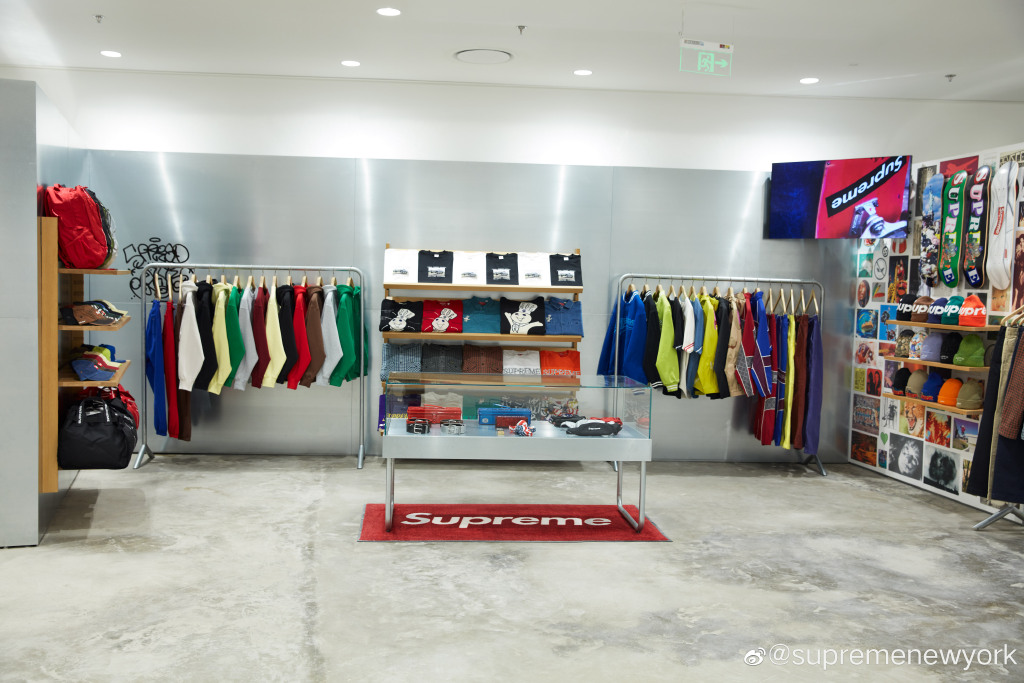 Starting from November 5, visitors will be able to purchase from Supreme's 2022 autumn and winter series as well as its limited T-shirts. In addition, customers will be able to place online orders through its WeChat Mini Programme.
Rumours of the brand opening shop have been circulating for a while. In 2020, Supreme registered its trademark "Supreme New York" in China to break down any copyright barriers for its planned entry into the Chinese market. This is due to the fact that, for years, the American streetwear brand had been plagued by nonstop infringement from counterfeit brands, with some going as far as opening their own copycat shops in Shanghai.
On the Chinese platform Weibo, Supreme New York's official account released a photo of a T-shirt, confirming the cooperation with Dover Street Market. Now, with a subsequent photo set tagging Supreme products in Shanghai, some anticipate the opening of an official flagship store sometime soon.
Considering that streetwear still carries a certain freshness in Asia, Supreme currently has the opportunity to create new growth points for the company by capitalising on this still-burgeoning trend. At the same time, however, the brand will have to navigate the waters carefully in order to gain a firm foothold in a market saturated with fiercely competitive (and just as trendy) brands.
Overall, opening a shop-in-shop in one of Beijing's trendiest luxury shopping destinations allows Supreme to test the waters of the Chinese market and explore the way forward to the potential opening of a flagship store.
For more latest trends and market insights into China's fashion and luxury industries, join us for the first Dao Insights event – Dine by Dao on Thursday 1 December 2022
Join our newsletter