Just in time for the upcoming Double 11 shopping festival, Hong Kong singer and actress Cecilia Cheung returned to Douyin's livestream e-commerce after a six-month break, generating record-breaking sales during her 12-hour comeback broadcast. At present, she is the first female celebrity to make more than 100 million RMB ($13.8 million) in sales in one single livestream in 2022.
The livestream garnered a staggering 60 million people who watched Cheung sell a variety of goods including dim sum, soup, sunglasses and massage chairs. Moreover, from the comeback broadcast alone, Cheung gained over 2.6 million new followers, bringing her total follower count up to nearly 25 million. In her second broadcast on October 19, Cheung topped Douyin's sales charts, earning 5 times higher than that of Douyin's top streamer New Oriental.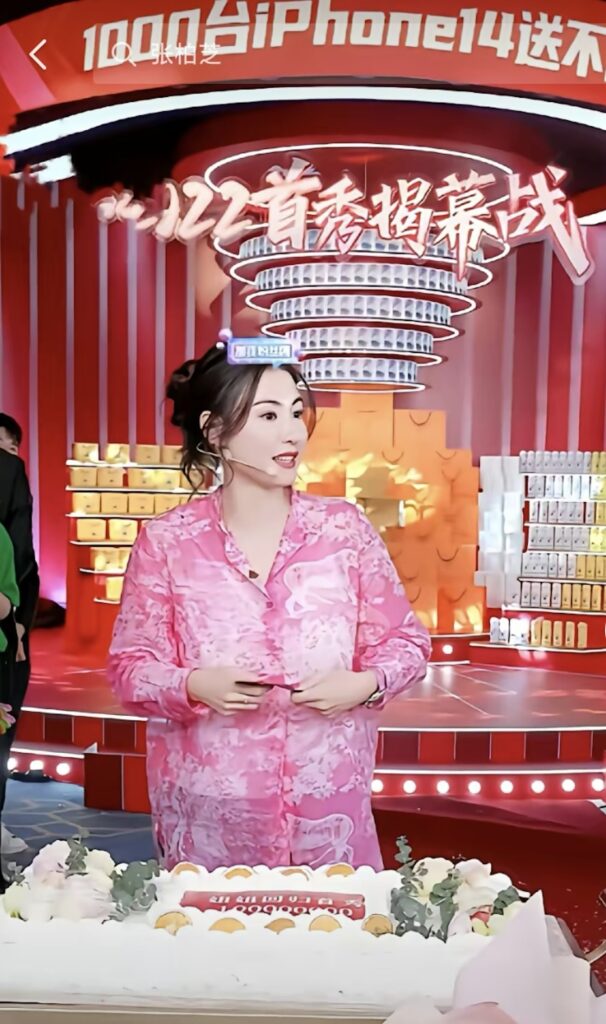 Since her debut in the e-commerce scene, Cheung's stardom and selling skills have resulted in nothing short of extraordinary results. In 2021, Cheung's Double 11 livestream attracted more than 1 million viewers, causing the Douyin server to crash for so long that two live broadcasts were cancelled. That time, the livestream's total GMV was as high as 130 million RMB ($17.9 million).
Cheung's appearance on Douyin livestreams reflects a recent trend of companies using Internet celebrities as a way to boost livestream e-commerce sales. During the 618 shopping holiday in 2020 alone, Taobao welcomed 300 celebrity livestreamers to its platform while JD.com brought in over 100 celebrity anchors. As for Douyin, the short platform giant has featured celebrity anchors from Chinese rock musician Wang Feng to actress Eva Huang and actor Zhu Zixiao.
Overall, Cecilia Cheung's impressive comeback demonstrates the power of stardom in the livestream e-commerce arena, especially when timed strategically ahead of or during shopping holidays. At the same time, companies must avoid relying completely on celebrities' fame to drive online traffic and continue to work on improving the quality of their goods and services.
Join our newsletter