On October 17, fast fashion retailer Shein announced the launch of Shein Exchange, an integrated online peer-to-peer resale platform where users can buy and sell previously-owned Shein products. The feature was created in partnership with Treet, a US-based resale technology platform.
Currently, a pilot programme of Shein Exchange is underway exclusively in the US, with plans to expand to other global markets in 2023. Accessed through the existing Shein app, the latest feature simplifies the resale process for sellers to list their items on the platform.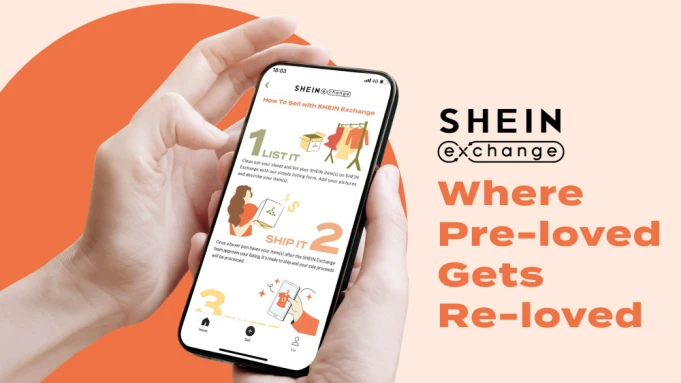 According to a press release posted by PR Newswire, the birth of Shein Exchange was inspired by Shein's community of customers, who expressed their interest in resale destinations where they could buy and sell Shein products without the hassle of high fees.
In addition, the recent move to second-hand is part of Shein's larger commitment to address the ongoing issues of textile waste. At present, the fast fashion brand is working towards reducing its carbon footprint throughout the company by 2030 and shift the fashion and textiles industry toward full circularity by 2050.
"The goal of Shein Exchange is to make resale just as easy and convenient as buying something brand new, while also igniting a cultural movement of circularity within our own Shein community," said Adam Whinston, Global head of ESG at Shein. "We're calling on our community to mobilize and keep previously owned clothing in circulation for as long as possible. By harnessing the reach and the influence of our growing community, we believe that shopping resale can become the new normal in our industry."
By creating a resale programme, Shein aims to promotes mindful consumption while meeting consumer demand. However, it is unclear whether or not the new resale programme will override the patterns of exploitation and overconsumption inherent in the overall fast fashion business model.
Join our newsletter