Yang Le Ge Yang, which roughly translates to "Sheep A Sheep", is a new match-tiles-style game available on WeChat's mini program and has risen to be a national online sensation in the past few days. The game's WeChat index (an indicator of a keyword's popularity on Tencent's super messaging app) rocketed by nearly four times in one day and hit 190 million views as of 15 September.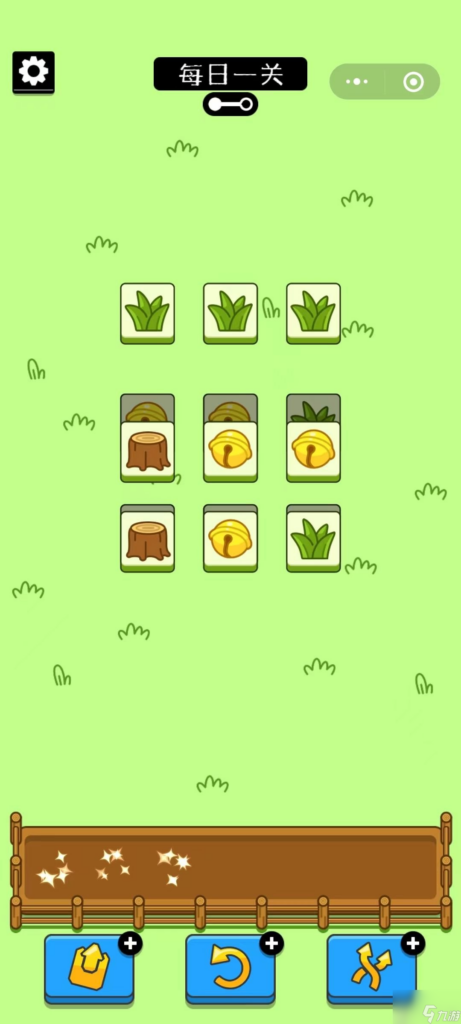 Meanwhile, the hashtag for this elimination game has drawn in a whopping 2.6 billion views on China's biggest microblogging site Weibo and video clips streaming the play which is circulating on the viral short video app Douyin (Chinese TikTok) has garnered an accumulated view of 2.7 billion as of 16 September.
This sheep-based passthrough mini-game was developed by a Chinese start-up, Beijing Jianyou Technology, which boasts that "no more than 0.1% of players can get through all levels" in the game's introduction, with the second level being the most difficult to pass, according to eager players who have already taken the challenge. This has aroused the desire to win amongst many other young users, resulting in this Internet fever.    
By allowing those who turn into a sheep to change their skin covers after a successful match, the game also provides players with a taste of customisation, and its comic-like art design coupled with earworm background music has become another appeal to China's Gen Z users. The game creates a strong sense of belonging by categorising gamers based on the provinces they are from, incentivising individuals to win and bring honour to their regions.
In addition, game tools are another traffic driver as users are encouraged to share the game on social media in exchange for desired tools to aid their play, which has furthered its digital reach. Although the game is free to play, game equipment plays a crucial role in generating revenue for the developer through its close ties to advertising. Users also have to watch in-app adverts to win more powerful tools to get rid of obstacles in the matching process.
"The sensation of Sheep A Sheep indicates a consumer appetite for 'Hard Fun' (difficult to win) style content in China," said Liao Xuhua, cultural consumption analyst at the industry research institute Analysys. However, concerns have also arisen around the sustainability of this hyped game, due mainly to its low bar entry and low development cost. This allows copycats to soon follow, which has been proven by many similar mini-games.
Join our newsletter