Sportswear giant Puma has partnered with sneaker trend store DEAL LIFESTYLE and creative design team NSC CREW to unveil a new collection of shoes paying homage to China's historic Tea Horse Road. The joint series features two of Puma's iconic shoes, SUEDE and TRC BLAZE, each designed with creative input from DEAL LIFESTYLE and NSC CREW.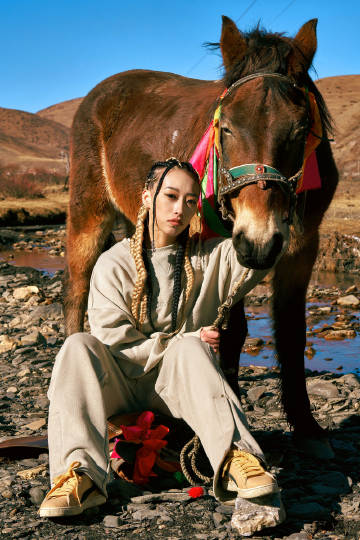 The Puma SUEDE shoe highlights the khaki hue of caravans and horses, which are significant components of the Ancient Tea Horse Road. In addition, the shoe features tear-away tops that pay homage to the caravan system that traversed vast distances and transported commodities like tea, spices, and other products across China and into regions like Tibet.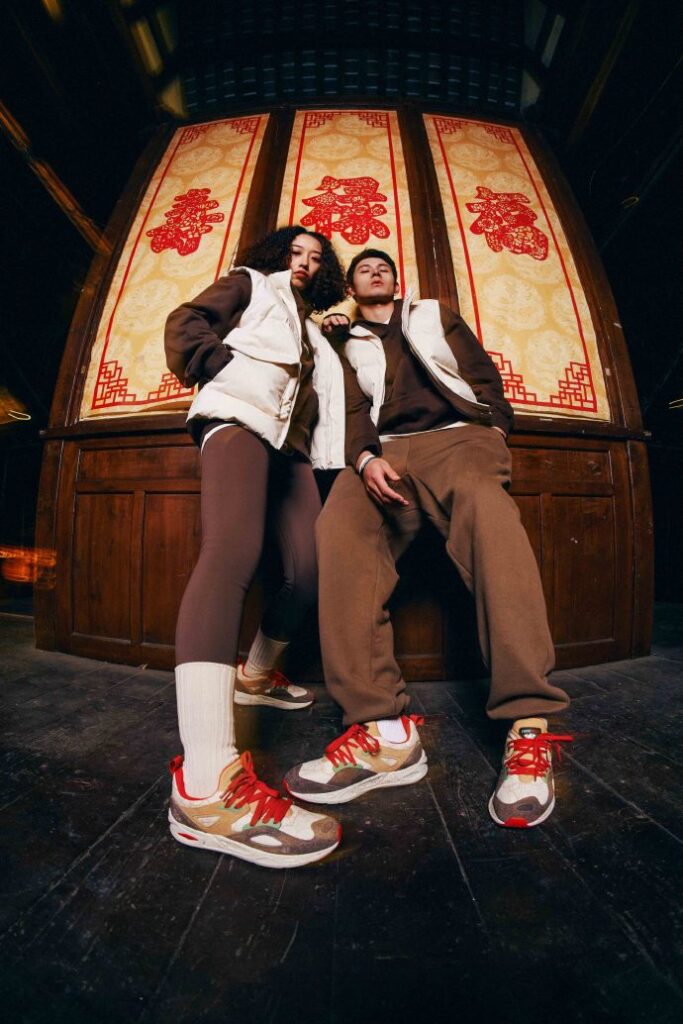 Meanwhile, the Puma TRC BLAZE is made up of earthy-toned suede, leather, TPU, and canvas, with bright pops of red and green. In addition, the Ancient Tea Horse Road map is imprinted on the material on the base of the upper part of the shoe.
Chinese youth are increasingly interested in exploring their cultural heritage and history, and the Ancient Tea Horse Road holds a special place in China's commercial and cultural history. The ancient trade route, which was once used for transporting tea and horses between the southern provinces and the Tibetan Plateau, has become a symbol of national unity and the exchange of ideas between different regions of China. As such, the Ancient Tea Horse Road theme on Puma's new shoe series provides young Chinese consumers with a way to connect with their country's history and culture in a fresh and exciting way.
Sneaker culture has been growing rapidly in China, particularly among younger generations who view sneakers as a symbol of individuality and self-expression. This trend has been fueled by the rise of streetwear and hip-hop culture, which have become increasingly popular in China's urban centres. Sneaker enthusiasts in China are known for their love of limited edition releases and collaborations with popular brands and are willing to pay a premium for rare or exclusive styles. Brands like Nike, Adidas, and Puma have capitalized on the popularity of sneaker culture in China, launching special editions and collaborations with Chinese artists and designers to appeal to this growing consumer base.
Overall, by incorporating traditional elements into modern fashion, the shoes serve as a tangible representation of China's rich cultural legacy, which is increasingly valued by younger generations. Moreover, the shoe collection is an exciting new addition to Puma's footwear line, providing sneaker enthusiasts with a unique and localized expression of Chinese culture.
Join our newsletter