The French luxury personal care retailer L'Occitane has teamed up with SUPER PLANTS (a Chinese houseplant designer which has become a popular Internet brand) to launch a cherry-themed Prayer Garden pop-up between 24 and 30 March at Wulin Intime shopping centre in the new Tier-1 city of Hangzhou, timely tapping into the blooming blossoms that is chased after by the Chinese as Spring arrives.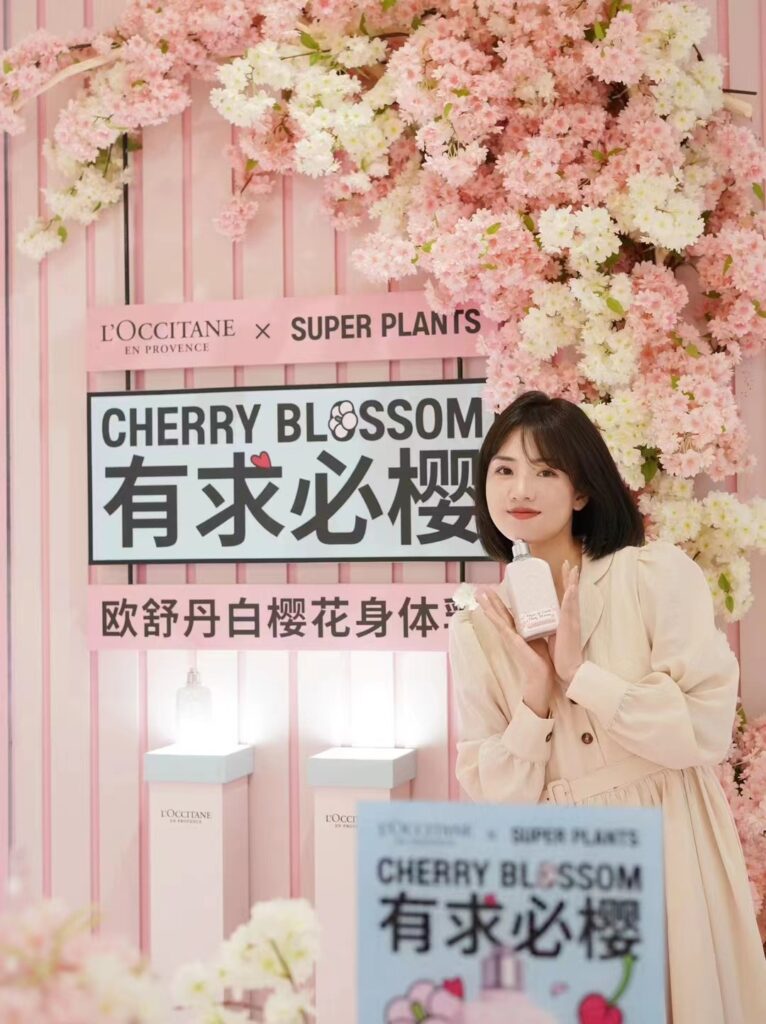 Under the tagline "Where there is a wish, there is a response", or 有求必樱 , the pop-up is designed to showcase the brand's cherry-scented product line, including body lotion and hand cream. By cleverly readapting the Chinese idiom, replacing the last word 应 (which means response) to 樱 (cherry), which is a nod to the featured product. Its intention was also to capitalise on the emerging "praying fad", which has seen people of the Gen Z and Millennials cohorts become devout temple goers.
Leveraging the speciality of SUPER PLANTS, the pinkish store was decorated with cherry blossom, attempting to recreate the natural scent in the indoor space. This enhanced the immersive ambiance as visitors were invited to try products on-site, while an afternoon tea experience was also provided to enrich the visiting experience.
In addition, the practice of gamification was employed by introducing daily fortune-telling cards, which allowed the brand to maximise the synergy of the "praying trend". Visitors can make wishes and hang them from one of the cherry tree branches – a Chinese tradition where it is believed the wishes get stuck in the tree and hanging wishes on a 'wishing tree' will make them come true, which is a must-do amongst those visiting temples.
By collecting fortune-telling cards, consumers have the opportunity to win exclusive gifts, further encouraging offline participation, and online engagement too with visitors snapping poses under the cherry trees and sharing them on social media, pushing the campaign hashtag to garner over 21 million views on China's largest microblogging site Weibo. While a cute thick-line cartoon-style packaging for its gift box acts as another endeavour in appealing to the young demographics.
Join our newsletter