Muyu, also known as wooden fish, is a type of temple woodblock originally used by monks and nuns in Buddhist or Taoist rituals during chanting, and has taken China by storm amongst the younger generation as a tool for coping with stress.
The traditional wooden instrument serves to maintain rhythm while chanting by striking the Muyu in the middle neither too fast nor too slow. Online apps simulating real Muyu are also being actively launched. By simply tapping the virtual wooden fish on the screen, a crisp sound can be heard with the words "merit +1" or "peace +1" which pops up on the screen.
On top of that, the words can be personalised to an individual's own needs, for example, changing it to be "income +999", "worry -1", "goodluck +1", and much more.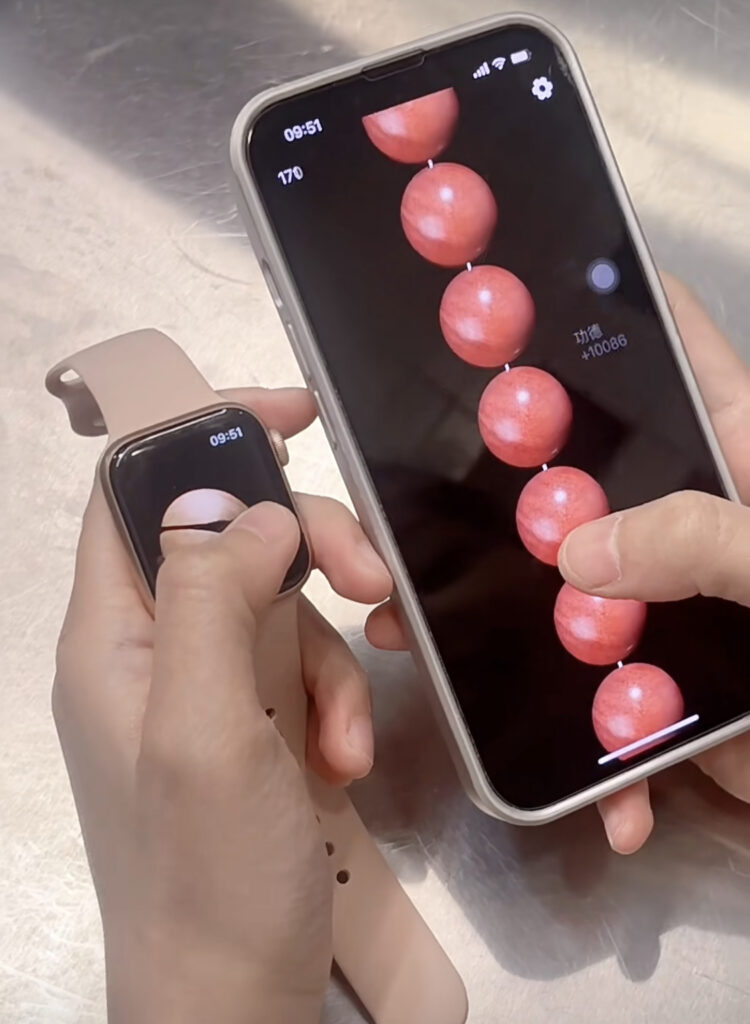 As of 21 December, virtual Muyu has gone viral on Chinese social media platforms. The hashtag #virtualMuyu on Xiaohongshu has over 11.1 million views, with Muyu-related topics on Weibo triggering more than 130 million discussions, and wooden fish videos on Douyin have garnered up to 100 million watches with new Muyu special effects created.
China's post-00s is the fastest-growing consumer group of Muyu apps with a growth rate of 35% year-on-year. Netizens commented that "they can gain real peace by tapping virtual Muyu, and they are very happy to be a monk or nun in cyberspace."
For example, one of the Muyu apps called "Wooden Fish", has been downloaded over 300,000 times on the Chinese App Store and is ranking second in all categories.
Under this trend, similar apps have been created such as virtual prayer beads (a form of beadwork used to count the repetitions of prayers) and virtual incense(the incense burnt in Buddhist temples to create a sense of sanctity).
The younger generation's desire to pursue stress relief and reduce anxiety is the main reason as to how this virtual Muyu craze came to be.
According to the 2022 National Healthcare Insight report, up to 91% of individuals have some type of mental wellbeing issue, and young adults suffering from anxiety problems at work or study has been a heated topic in Chinese society in recent years.
From the beginning of 2022 until now, the overall sales of mental health bolstering products in different categories has increased by nearly 40% on Tmall, China's cross-border e-commerce giant. In the wake of self-care awareness amongst the younger generation, merchants remain positive towards stress relief product innovation and its business.
Join our newsletter