Meituan, China's leading takeout delivery platform, has delivered more than 100,000 food orders by drone as of 22 December, serving almost 20,000 customers in the Shenzhen commercial district. Meanwhile, Shanghai's first drone delivery route has opened for use in recent days, and will be mainly focused on key business districts and office buildings.
It's reported that drones can help delivery workers ease their work intensity as well as improve delivery efficiency, with food delivered in less than 15 minutes for orders within 3 kilometres.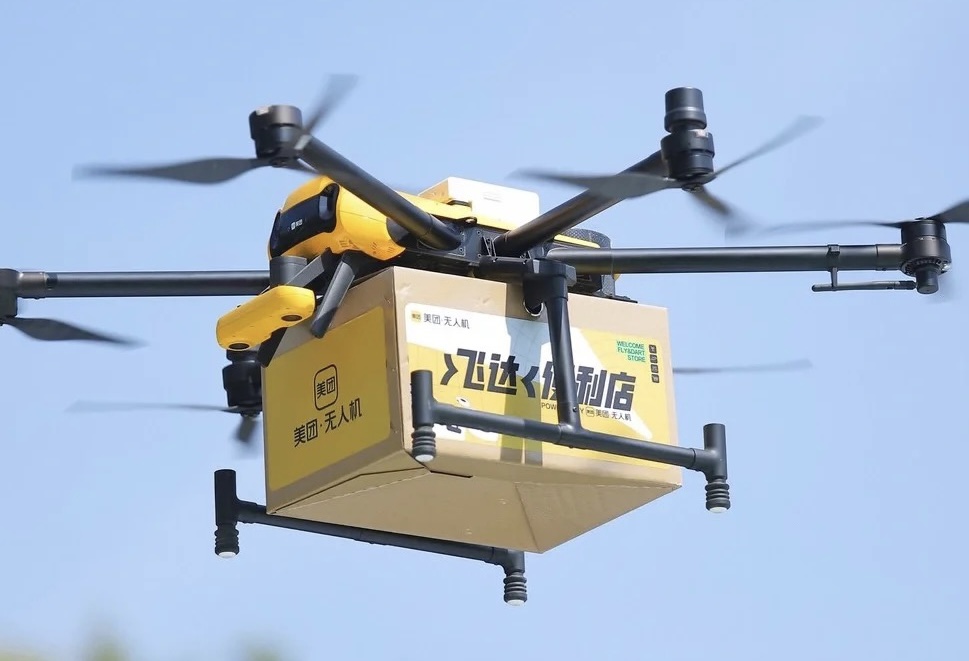 Behind the drone-delivery move was the sharp increase in labour costs and explosive demand for instant delivery. In 2021, labour costs for Meituan amounted to 68.2 billion RMB ($9.8 billion), making up 71% of the company's total delivery revenue in 2021. Apart from that, there were 27.9 billion express delivery orders placed by customers last year, and the figure is expected to hit 38.1 billion by the end of 2022.
Meituan workers will head to the nearest drone airport with customers' orders and a drone flight will deliver the item to the designated parcel machine, with the whole process being scheduled and guided by the system. Customers will be notified once their order arrives and can simply pick it up by scanning the QR code.
The takeout delivery giant is not the only company that has applied drones to their business. JD.com, one of China's largest online retailers also introduced a drone service to help its e-commerce business cover rural areas with imperfect logistics systems. JD.com has already built up more than 10,000 drone airports with the aim of making sure all parcels are delivered within 24 hours.
The market valuation of civilian drones is forecasted to reach 41.3 billion USD by 2026, with a yearly increase of 8%. However, with the limitations on safety, cost and technology, there's still a long way to go before drone delivery services can be normalised.
Join our newsletter