Cha Ling, a high-end skincare brand owned by French luxury conglomerate LVMH, has closed all its independent offline stores in the Chinese market.
According to Jiemian News, Cha Ling stated that the store shift is part of the brand's operation plan and from now on will be sold in Sephora as an exclusive brand in China. Apart from the closure of its physical stores, the brand has also closed down its official Wechat store online.
In contrast to its 15-year plan, Cha Ling's global expansion has been relatively slow since its debut in the market. From entering China in 2017 to closing its last offline store at Xingye Taikoo Hui in 2022, it had only opened a total of three stores in the nation – with only one located outside of Shanghai. Moreover, the Tmall flagship store did not launch until 2021. Cha Ling underperformed many high-end brands including Fresh and Guerlain, both of which belong to the LVMH group.
Meanwhile, Sephora has taken the Sino-French luxury skincare brand under its wing. In fact, Sephora showcased its products at a booth under the theme of "Reconnection" at China's 5th CIIE.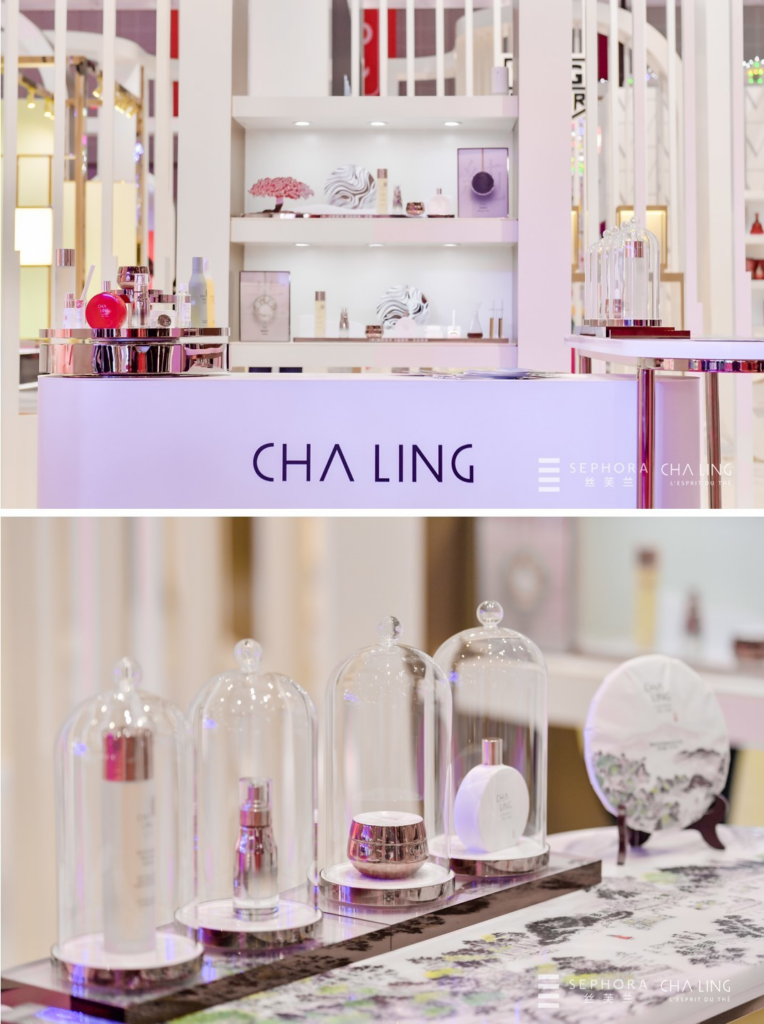 "Sephora China is a platform that integrates East and West, offering trendy beauty items from all over the world. At the same time, we are dedicated to providing Chinese consumers with cutting-edge products," said Maggie Chan, Managing Director of LVMH – Sephora Greater China.
"Developed by LVMH Research Center, Cha Ling organically blends together Chinese and French culture to preserve China's cultural and spiritual heritage, further deepening our connection with the local Chinese market."
In the past year, Sephora has continued to embrace more Chinese brands as competition heats up in the domestic market. Several of these brands are leveraging the French cosmetics retailers' overseas sales channels to go global. As of July 2022, Cha Ling reached cumulative sales of 100 million RMB ($14 million) within Sephora channels.
By joining hands with Sephora, therefore, LVMH-owned skincare brand Cha Ling aims to continue developing more innovative products that cater to the local needs as well as the luxurious taste of Chinese consumers.
Join our newsletter