According to the Deloitte 2020 Global Powers of Luxury Goods report, China National Gold Group Corporation (hereinafter referred to as China Gold) became the newest entry into the top 10 list of luxury goods companies, ranking 10th for its generated revenue of $7.86 billion in 2021. Additionally, China has another player taking 8th place in the rankings, another gold company named Chow Tai Fook, moving up 2 places since 2020.
This report ranks luxury giants by consolidating the total amount of goods sold in the past 12 months. It can be seen that the sales of Chow Tai Fook increased by 23.2% with the turnover reaching $9.05 billion, even though the luxury market was taking a big hit during the pandemic. Other top runners include LVMH, Kering, Estée Lauder, Chanel, L'Oréal, Richemont, Hermès, and Rolex.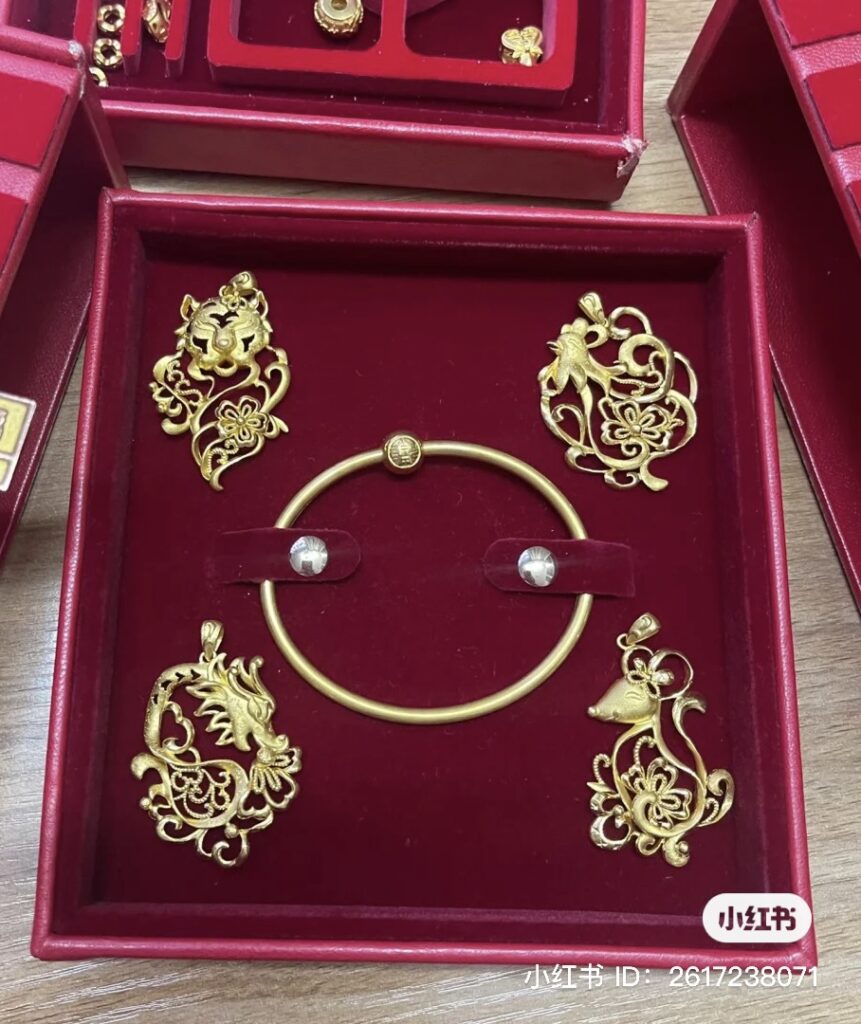 Deloitte also mentioned a few reasons behind the outstanding performance of China Gold and Chow Tai Fook in the report, which was that "growth was driven by new store openings, improving consumer sentiment and a softening in the gold price in the second half of 2021." For example, from March 2018 to September 2021 Chow Tai Fook's flagship store amount doubled from 2,317 to 4,722 in China.
Furthermore, during the Double 12 shopping festival last year, the sales of gold jewellery soared by nearly 80% on VIP.com, the third largest e-commerce site in China and was mostly purchased by Gen Z. Behind the sombre consumer sentiment and China's economic downturn, the growth in sales of gold jewellery can partly be explained by the shift in the purchasing group – the younger generation has become the new major consumer.
As for today, on Xiaohongshu, the hashtag "Gold Jewellery" has had over 419.3 million views and is still under heated discussion between mostly Gen Z and post-80s netizens.
Chow Tai Fook has embraced this shift in shopper consumption and has taken several active steps in attracting the younger generations by live streaming on Douyin, providing customer service for gold jewellery and wedding rings, as well as launching a new product line especially for Gen Z.
According to the "2021 Gold Jewellery Consumption Survey," there are two main reasons why the younger generation are attracted to gold jewellery. Firstly, gold jewellery is now regarded as an item that can be used to express commitment. On top of that, gold has always been recognised as a valuable asset by the Chinese and considering its performance so far, it's still very much worth investing in.
Join our newsletter